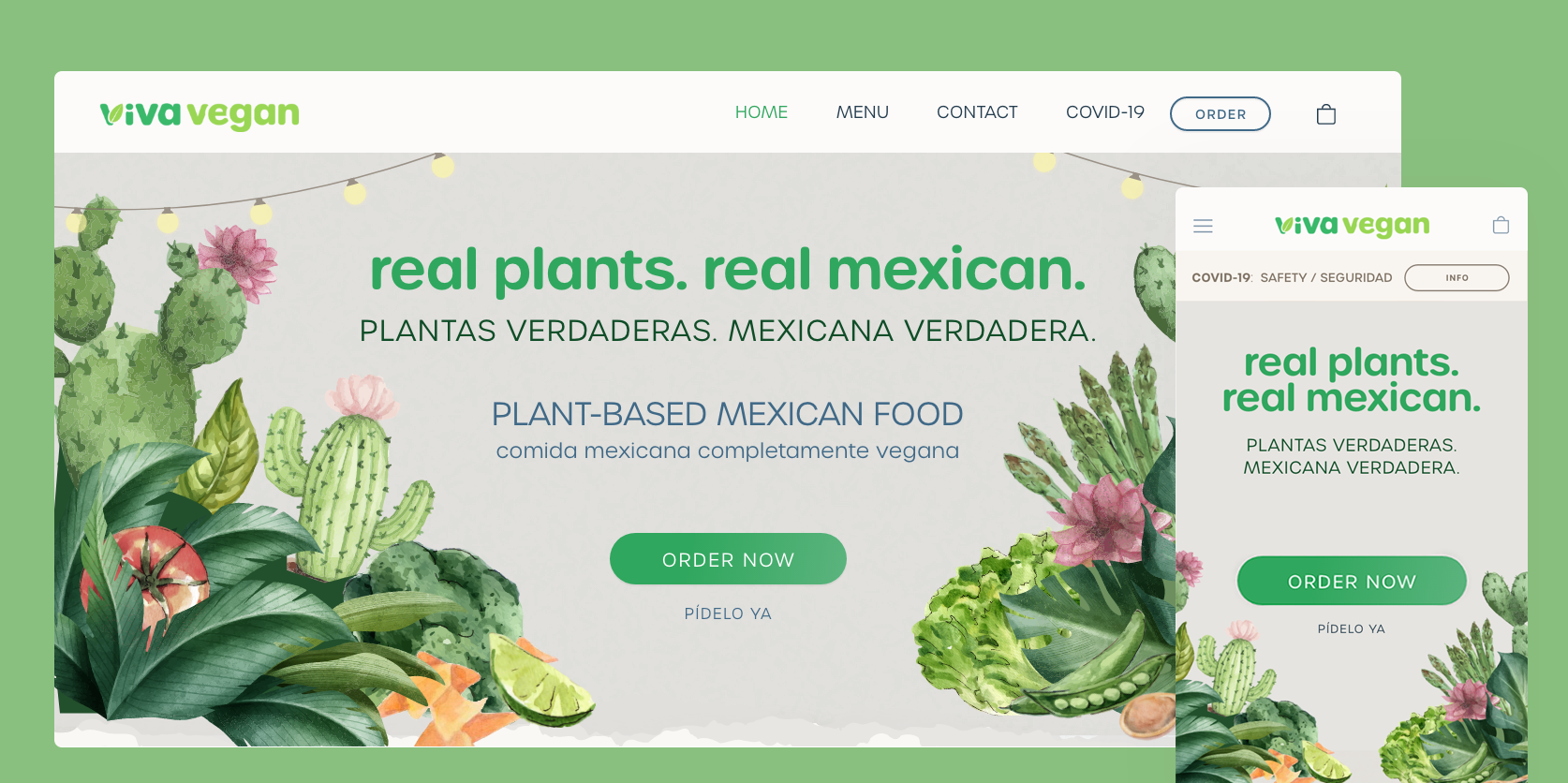 viva vegan is a fast casual, plant-based restaurant in Los Angeles, offering authentic Mexican food reinvented using fresh, whole foods from local farms.
Timeline
2 months
Research: 1 week
Wireframing: 1 week
Branding: 1 week
Web Design: 4 weeks
Prototyping: 1 week
My Role
User research
Information architecture
Brand and logo design
Web design
Prototyping
Wireframing

Brief
• Sell affordable, authentic vegan Mexican food
• Showcase entire menu on website, with a native online ordering experience
• Provide information about company, store location, and store hours
• Include both English and Spanish to include a more diverse audience
Goal
Create desktop and mobile website that communicates the brand and tone of viva vegan, allowing users to view the menu, easily order their food, and find information about the restaurant.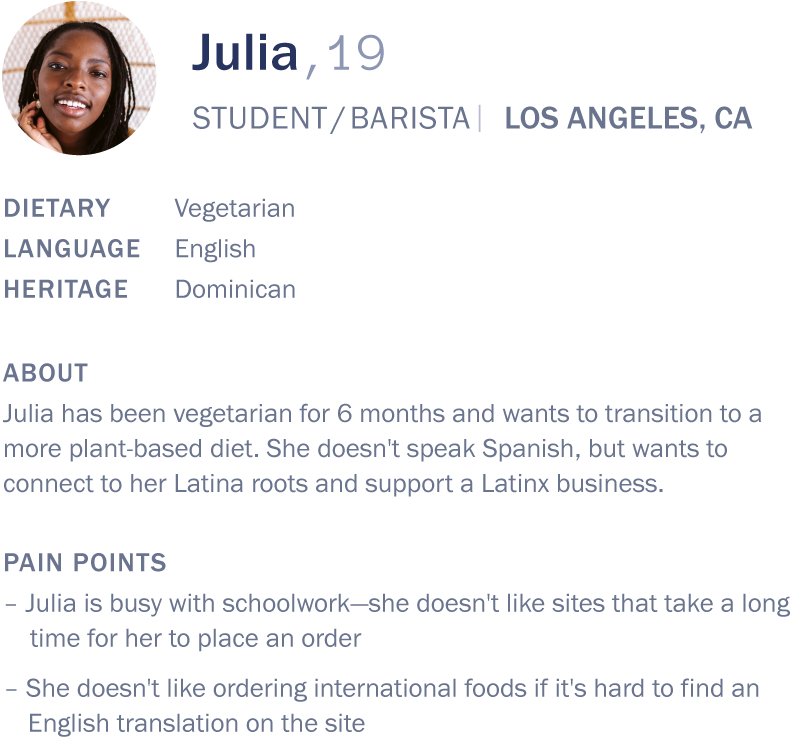 "why vegan" cards with full translation in English and Spanish at the click of a button

Information Architecture

Sitemap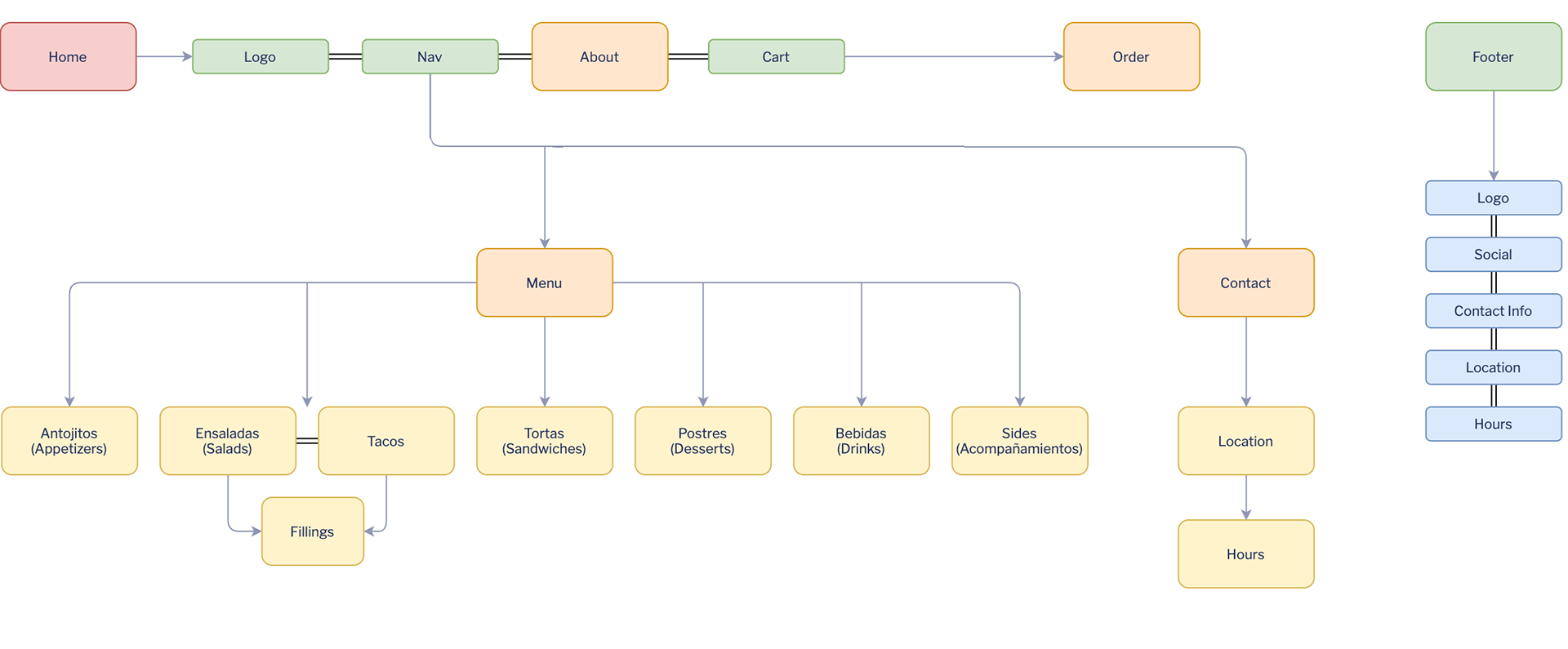 The content inventory helped me make sure I had all necessary content for the website, so that the descriptions of all menu items, both in English and Spanish, could be batch imported for menu cards and other modular interface elements, for example.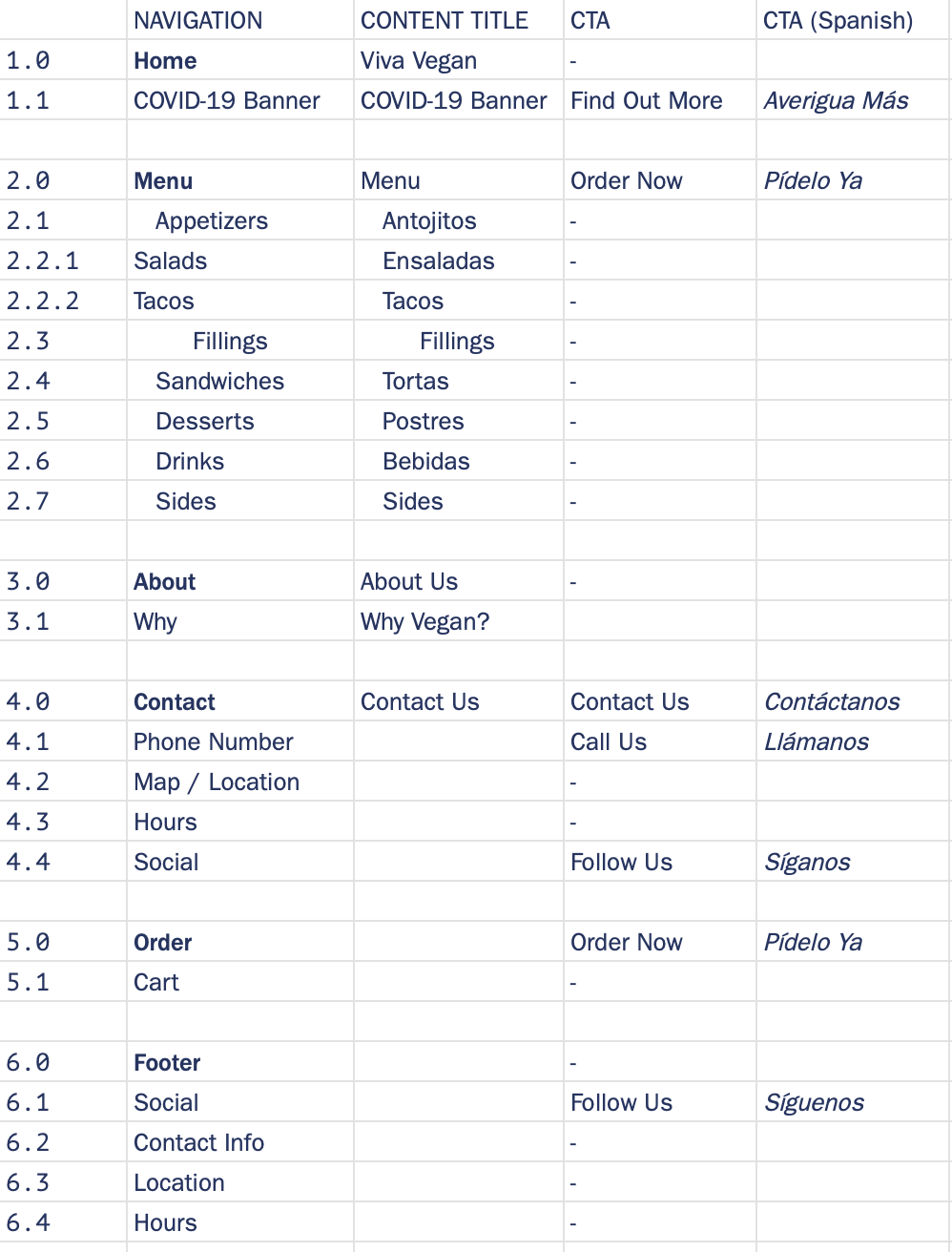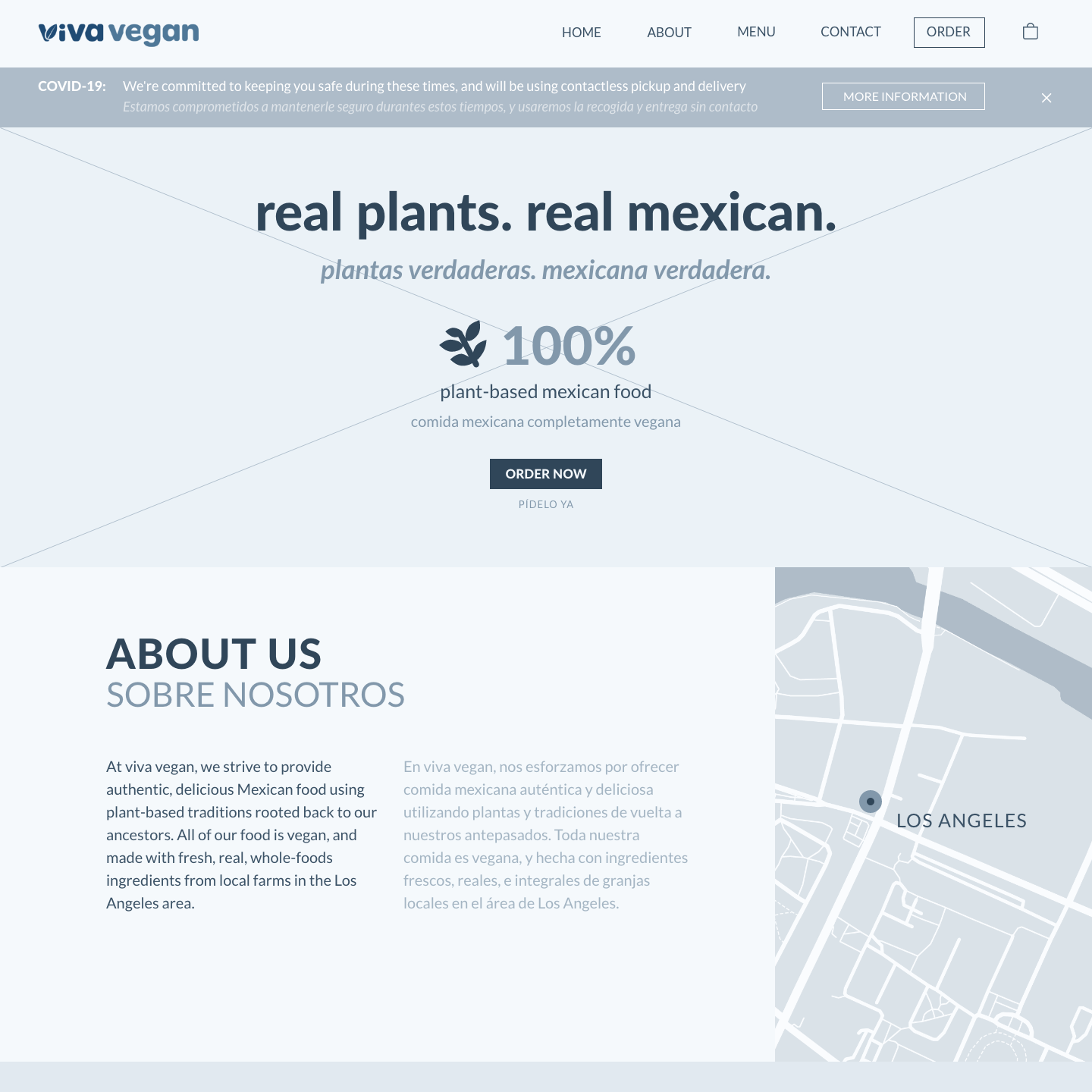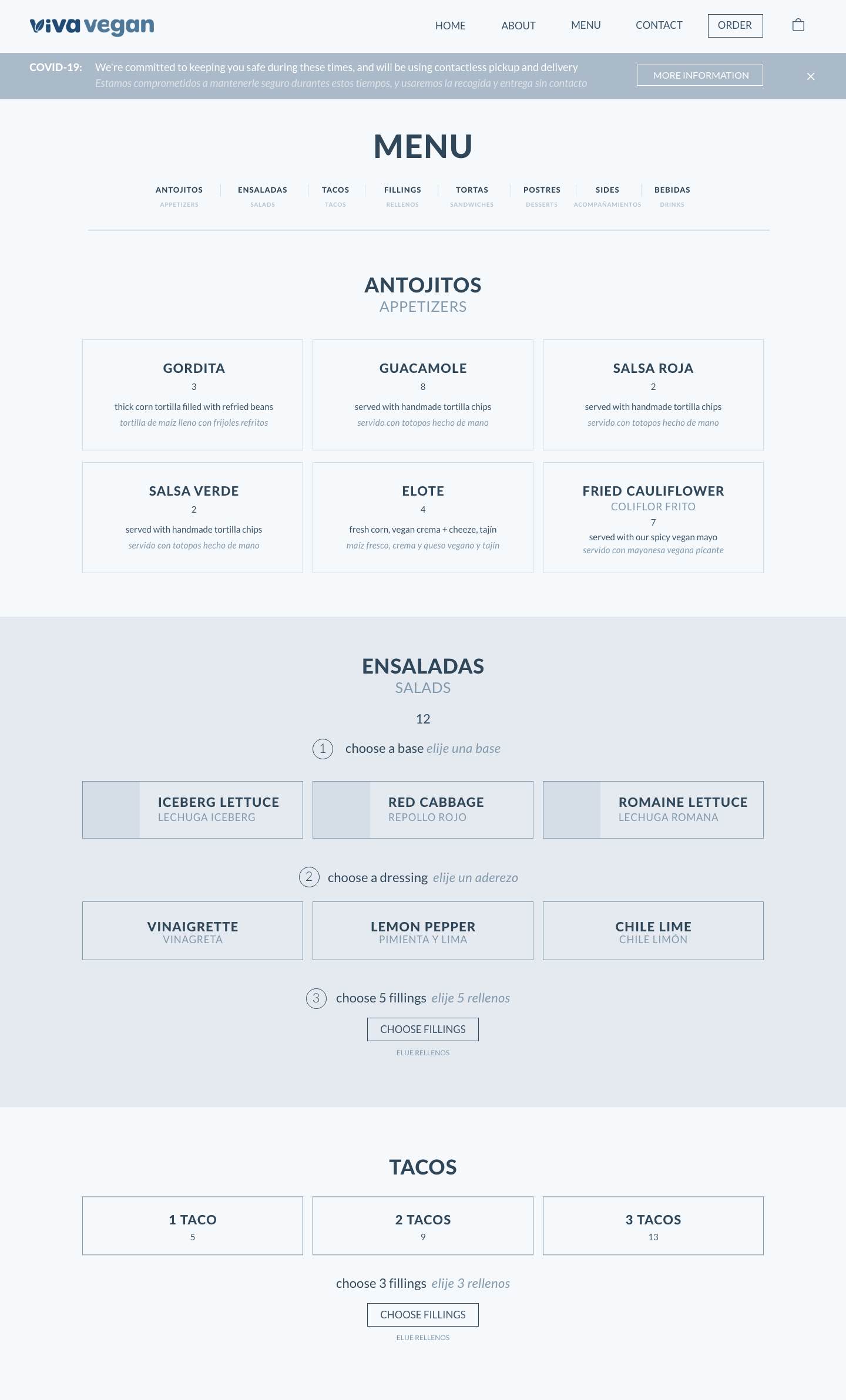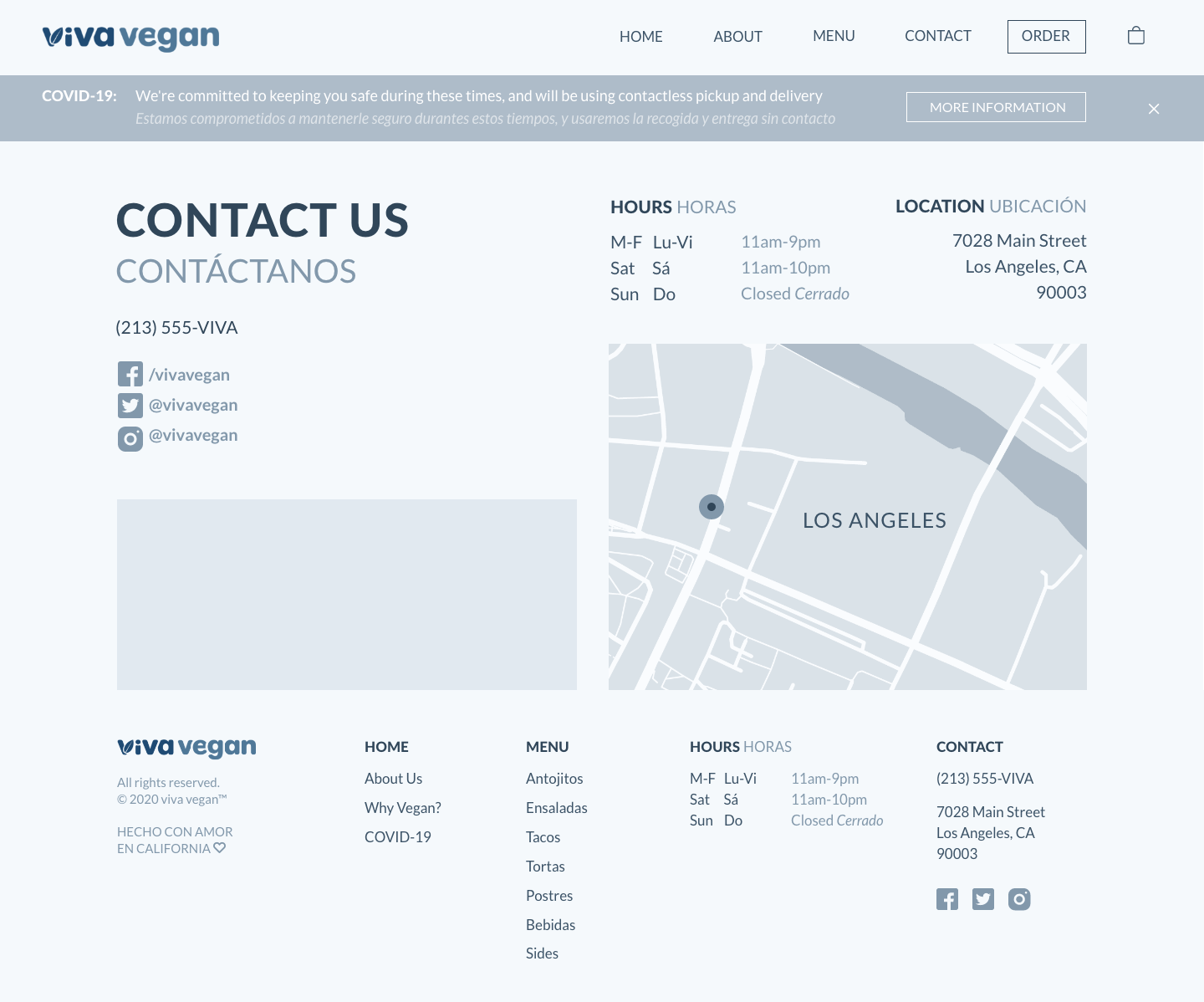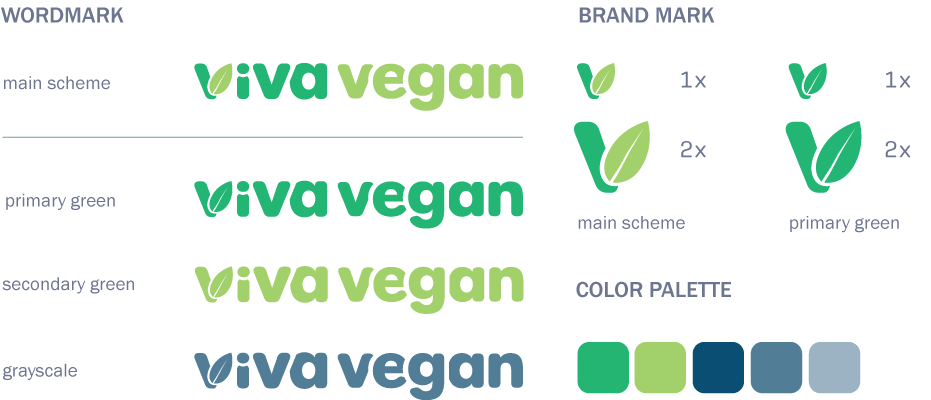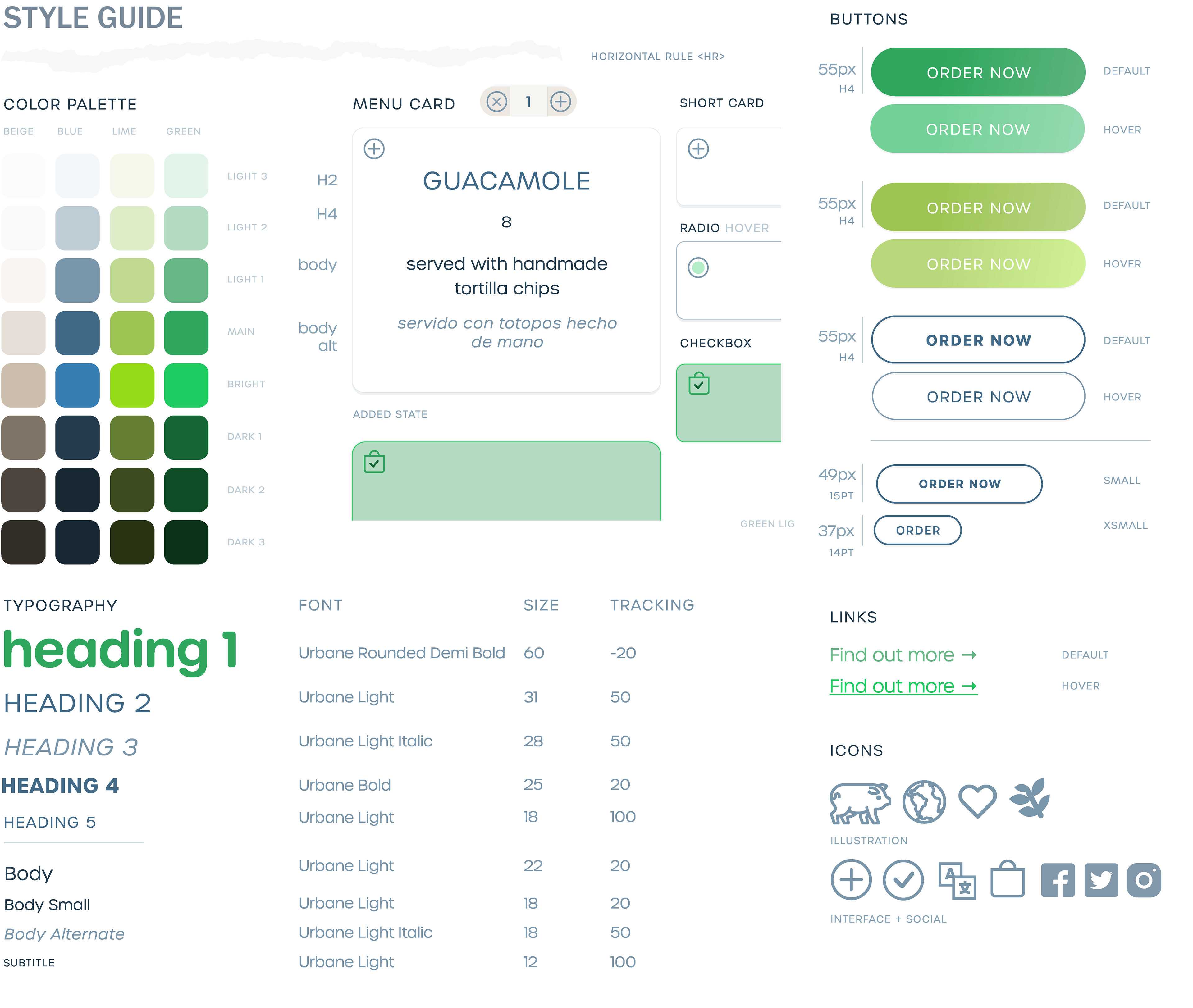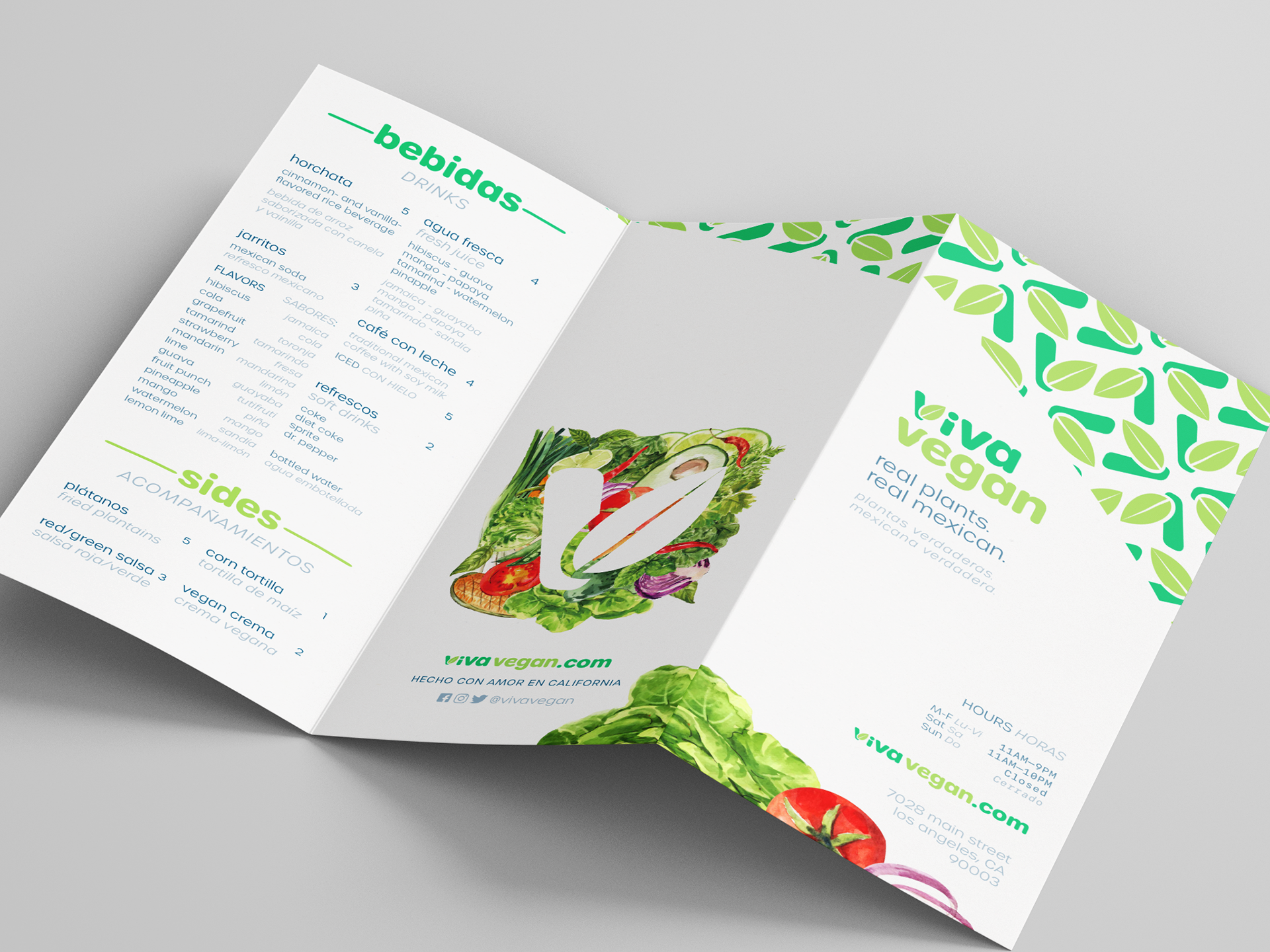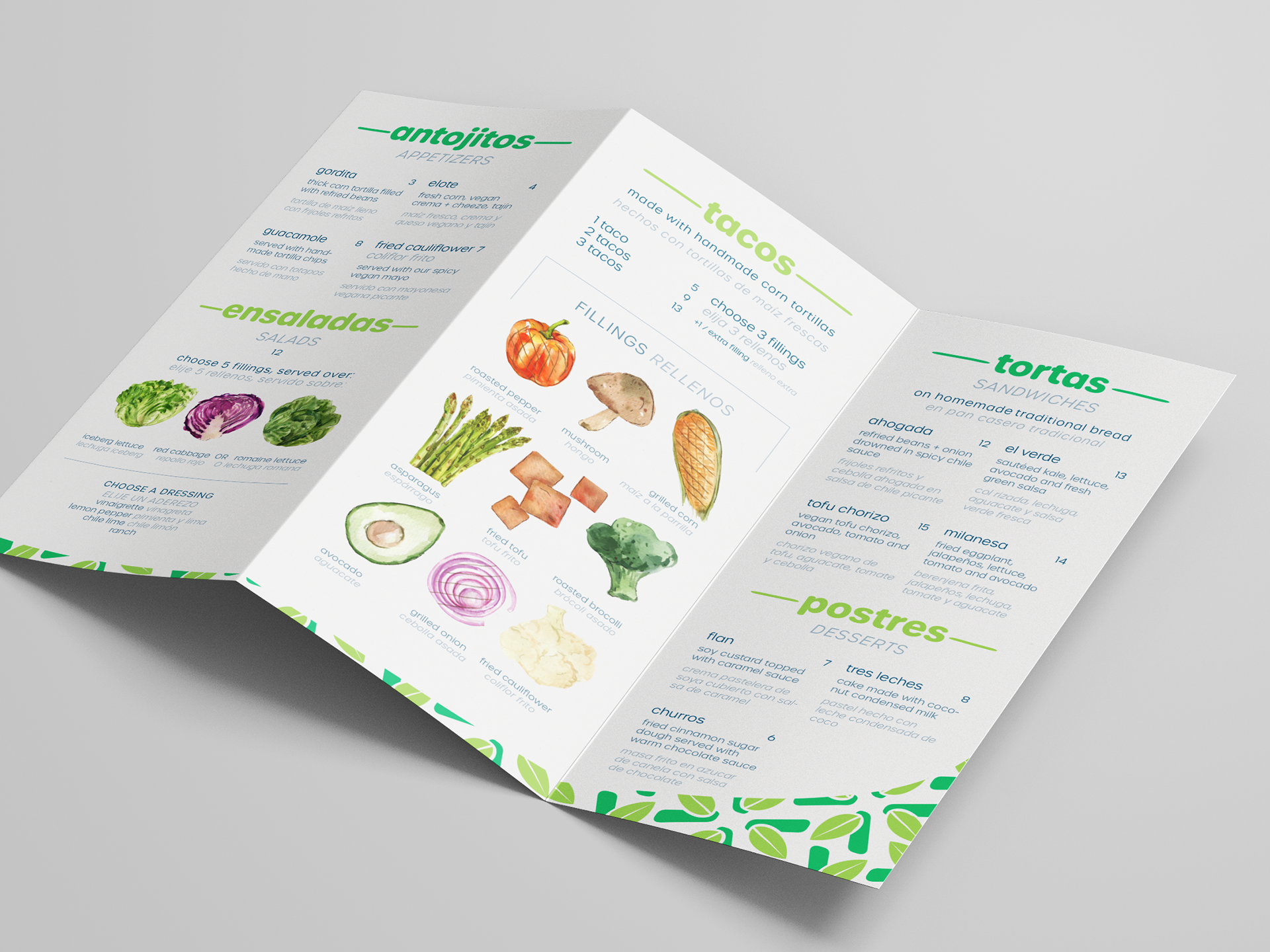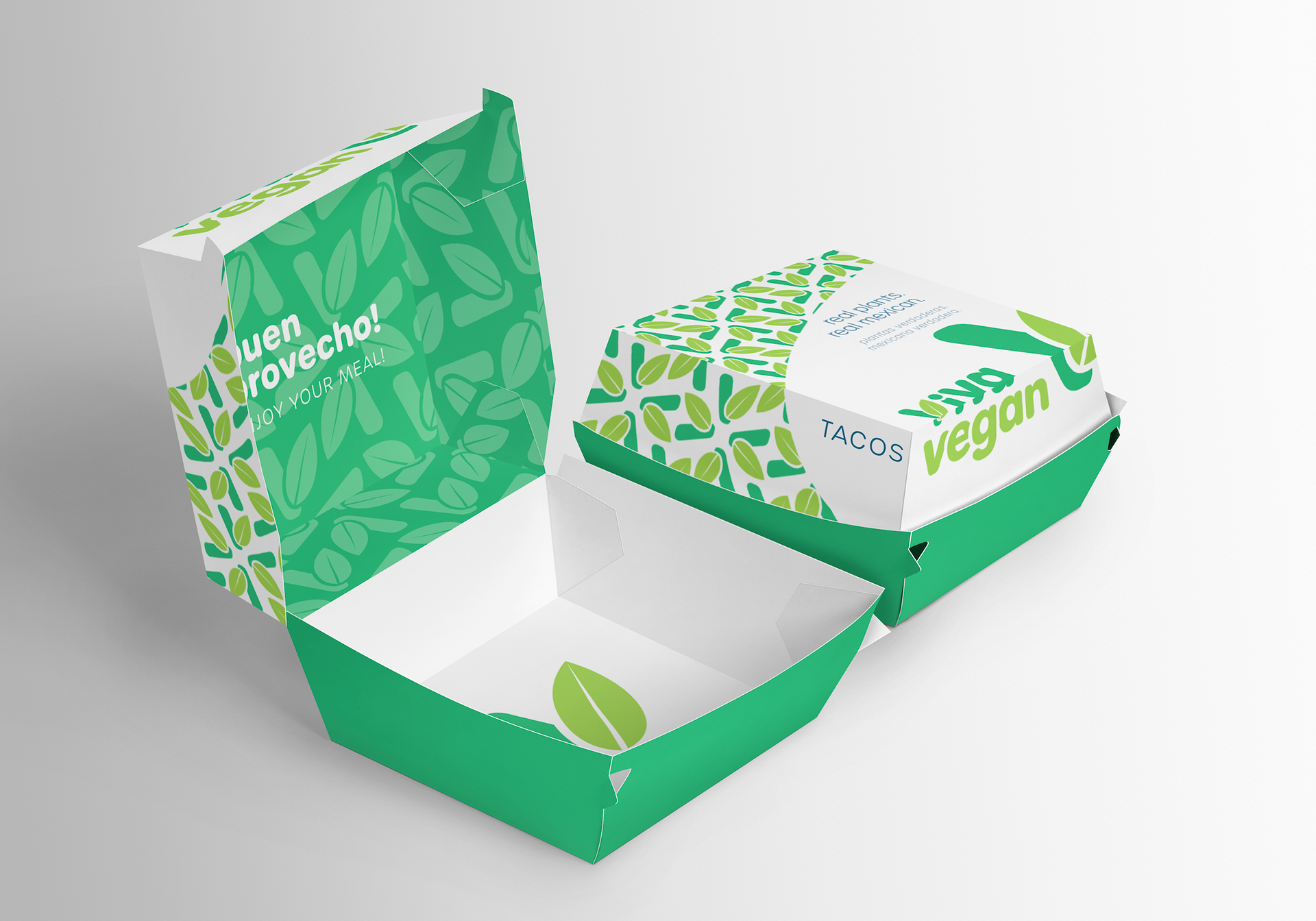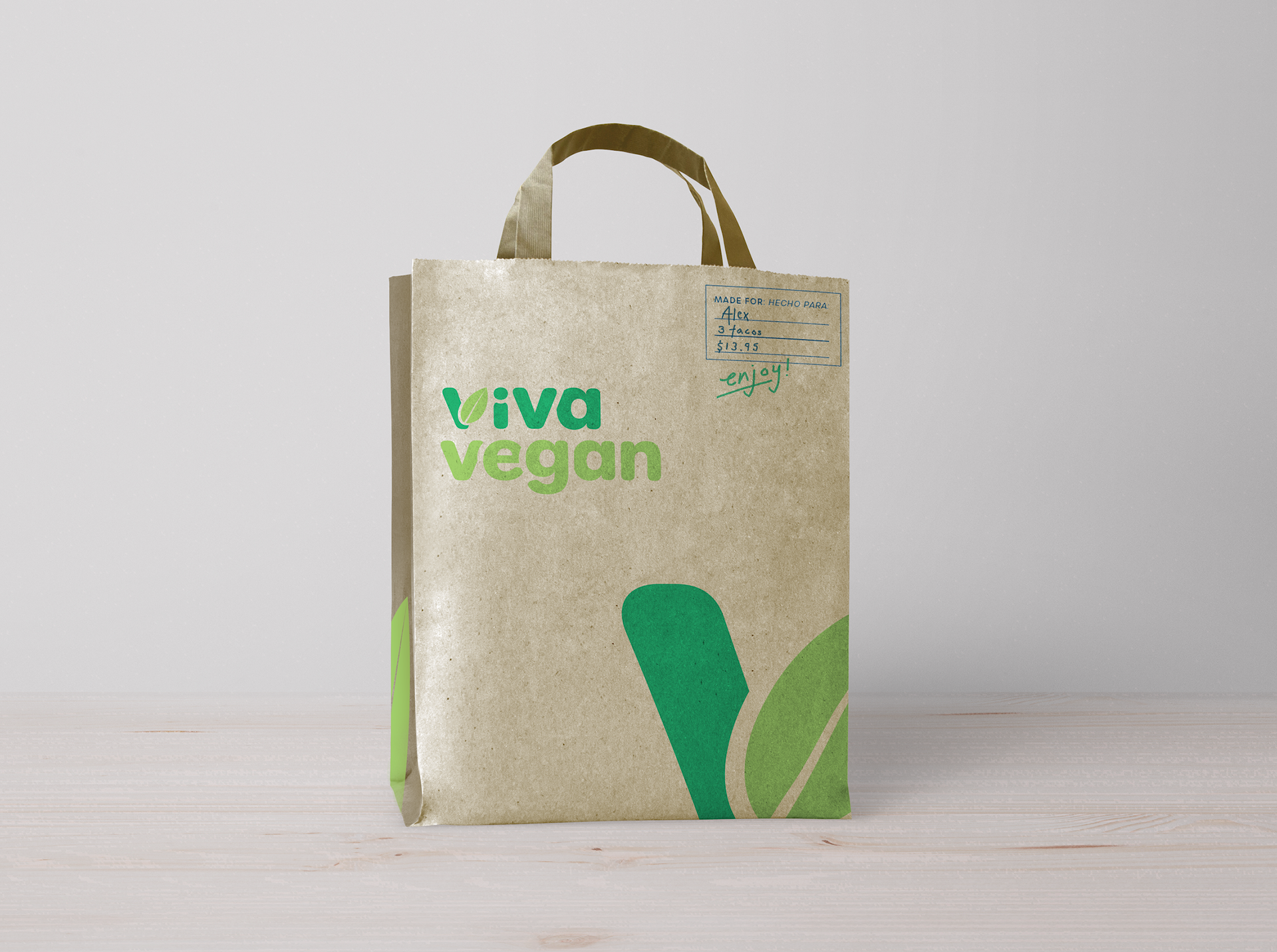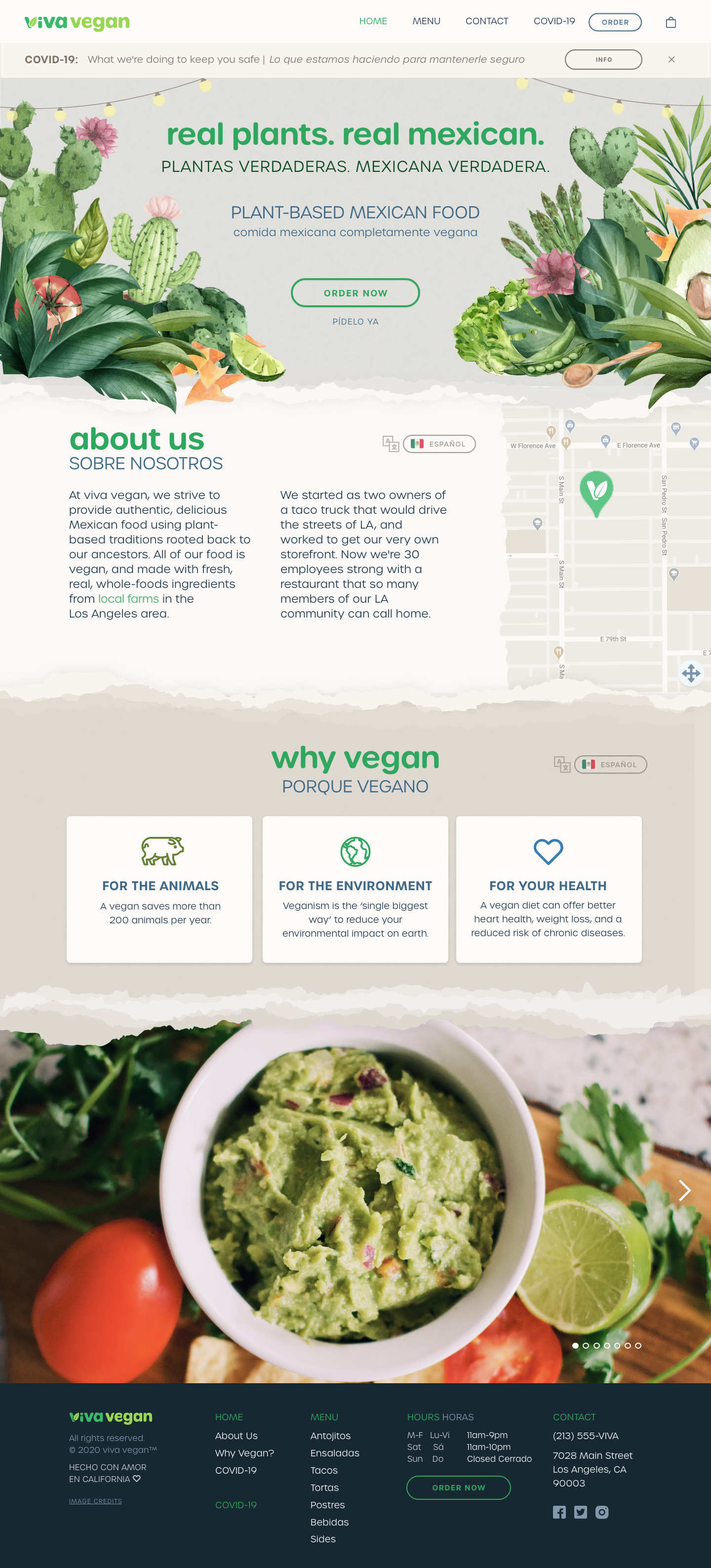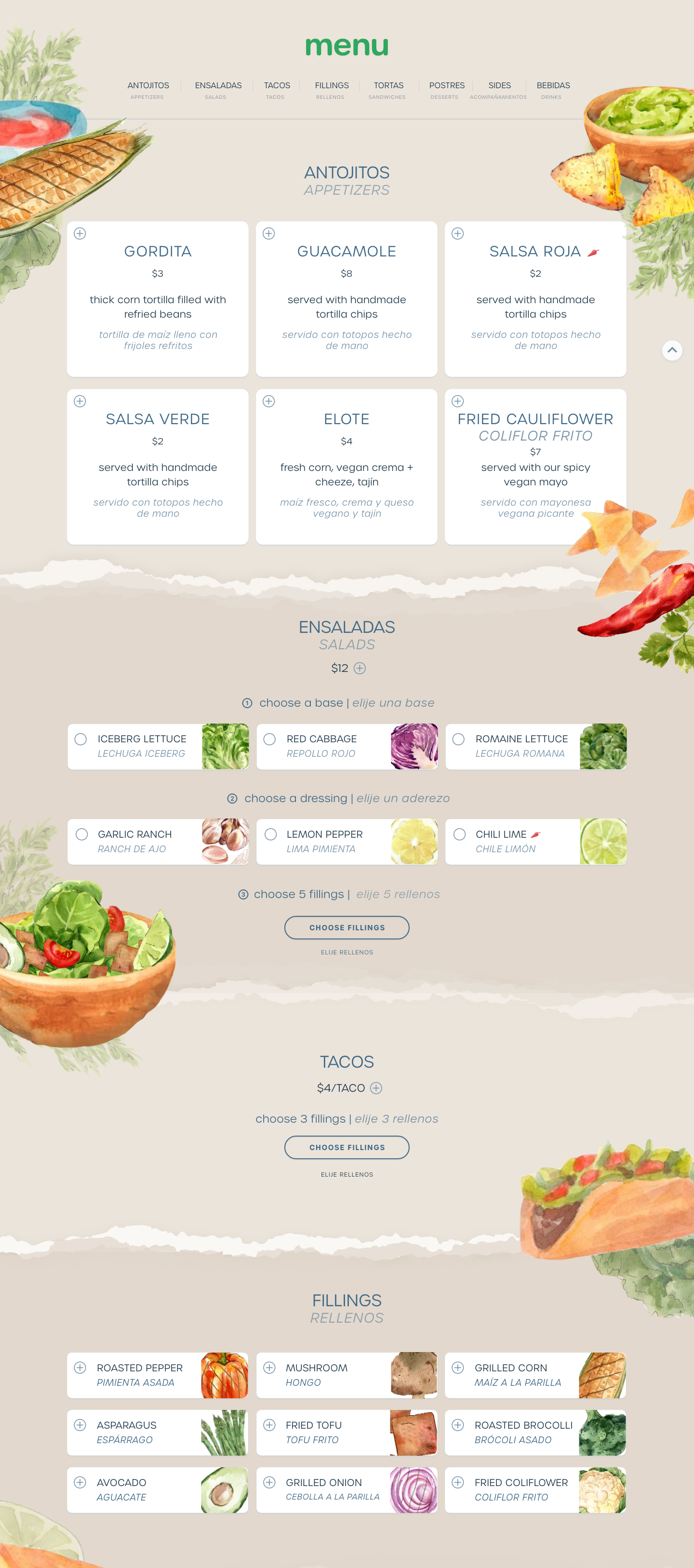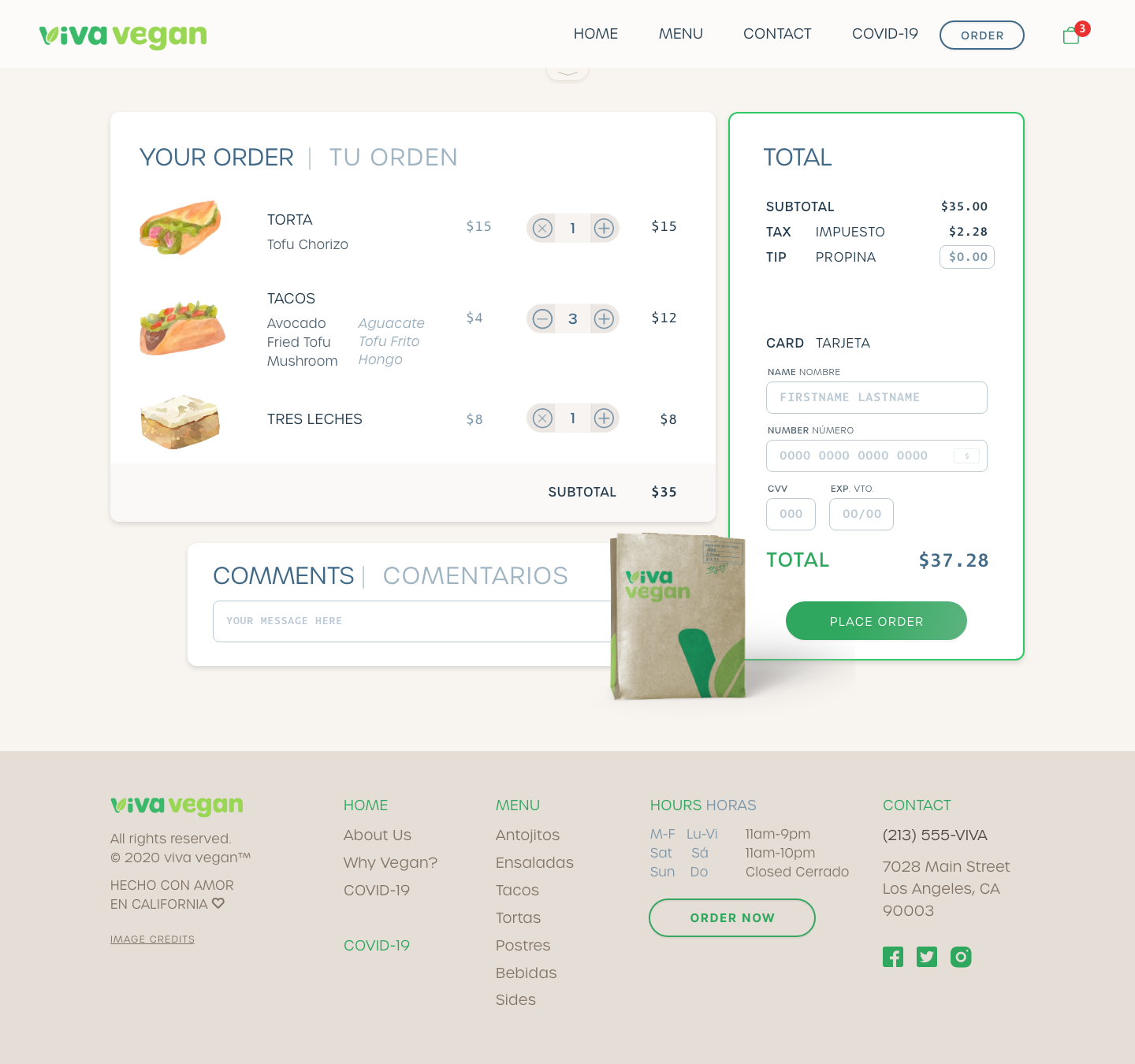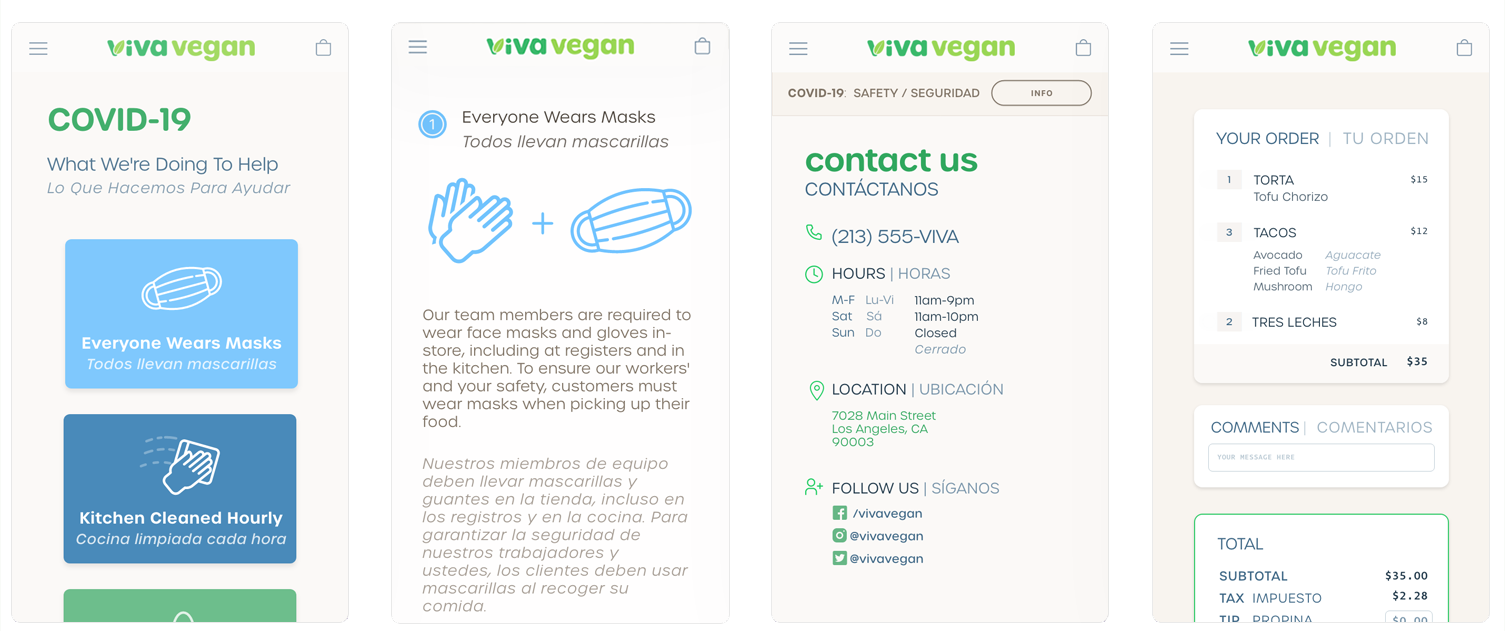 Outcome
Takeaways

This project is one of my favorites—I found that in creating both the branding and interface for viva vegan, I was able to represent a tone that comes across as fun, playful, friendly, and youthful—attracting the target users and allowing for the company to meet their goals.
The site makes ordering vegan Mexican food easy, presenting veganism in a positive light—encouraging vegans and non-vegans alike to get a taste of authentic Mexican food, made plant-based.