As the In-House Graphic Designer for American University's School of Communication, I am directly in charge of the digital media and print collateral used to engage prospective, current, and past students of AU SOC through social media, event posts and digital monitor slides, printed collateral like posters and flyers, and digital marketing content.
In order to stand out against the competing schools within DC—and across the country—the branding and visual identity design of SOC's events has to be simple, understandable and effective while keeping a professional, bold, and cohesive style in order to visually represent the innovation and academic opportunity found at the events of SOC.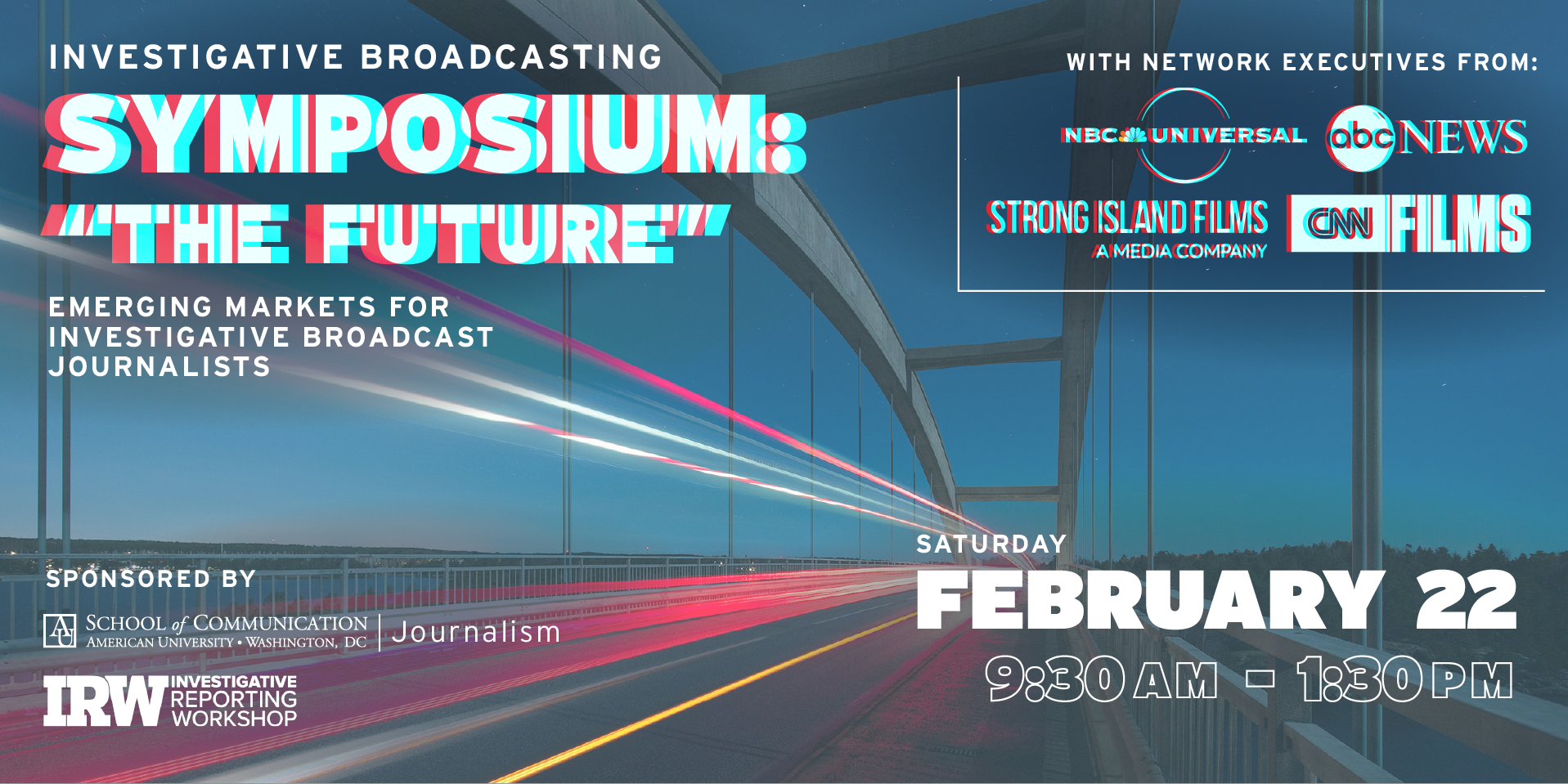 INVESTIGATIVE BROADCASTING SYMPOSIUM EVENT
— Social Media Promotional Graphics, including:
      — Instagram Posts & Story Graphics
      — Facebook and Eventbrite Headers
      — Twitter and Linkedin Images
— Digital Monitor and Theater Event Slides
​​​​​​​
— Visual Identity Construction
Instagram Story Templates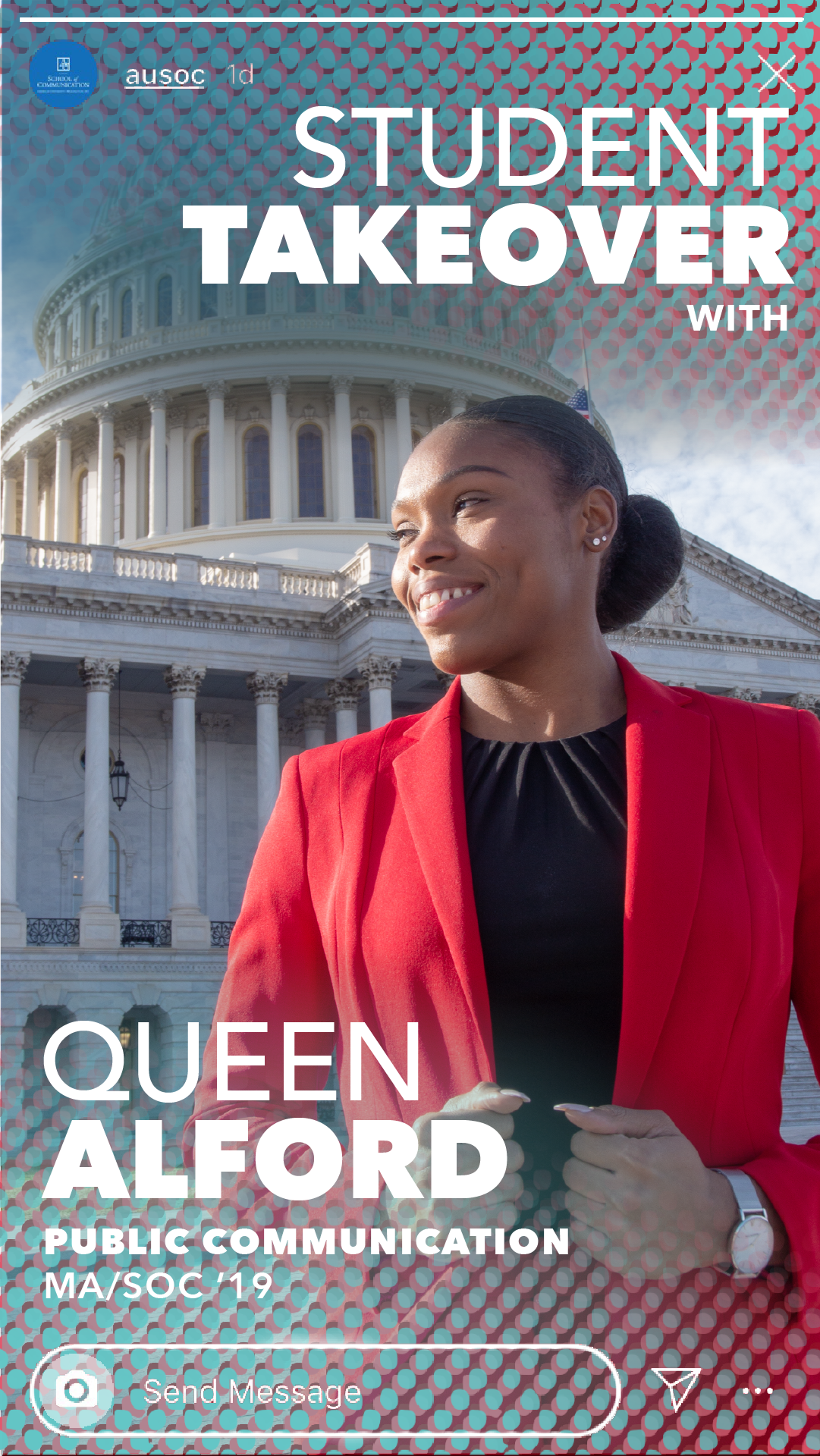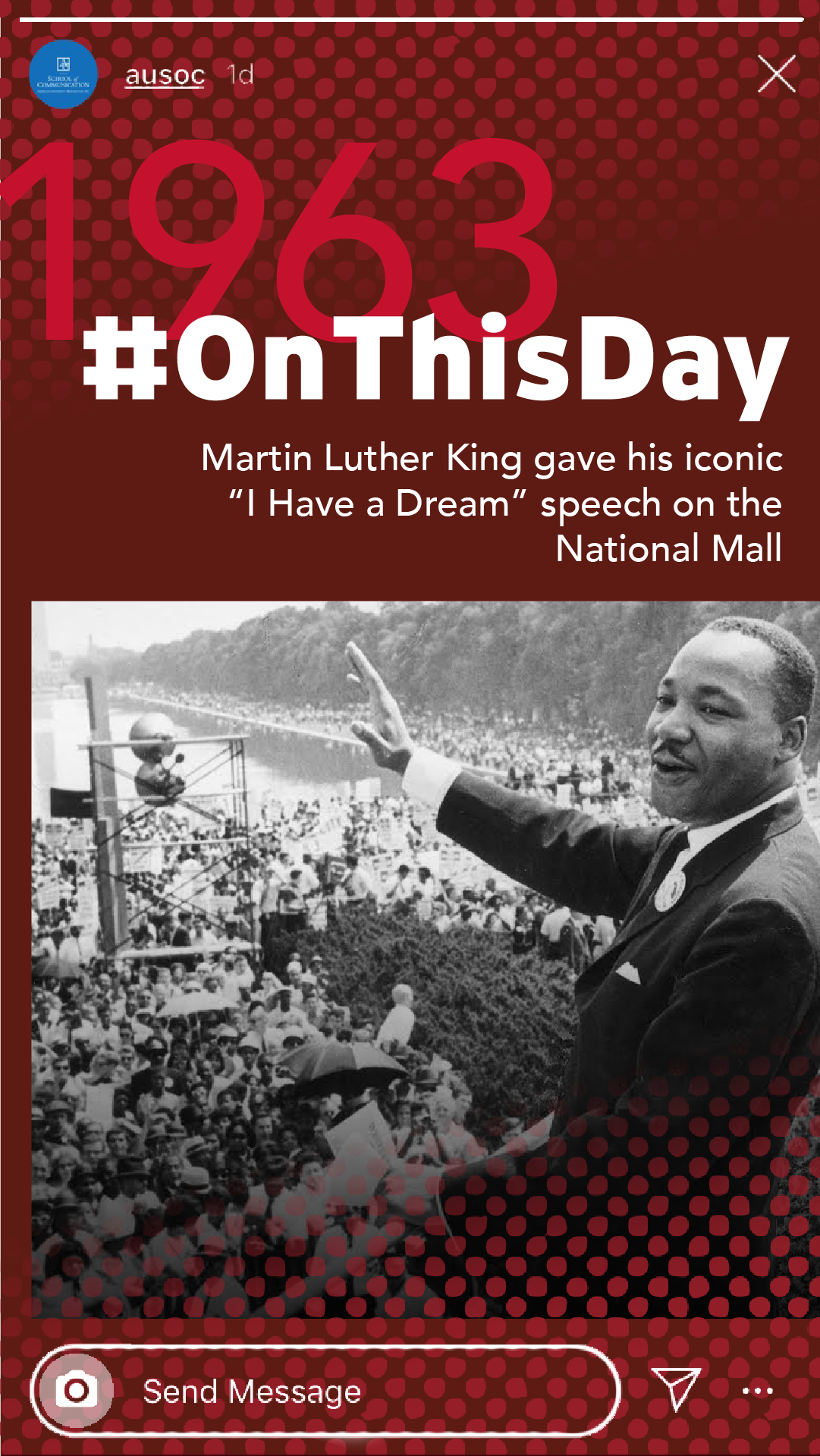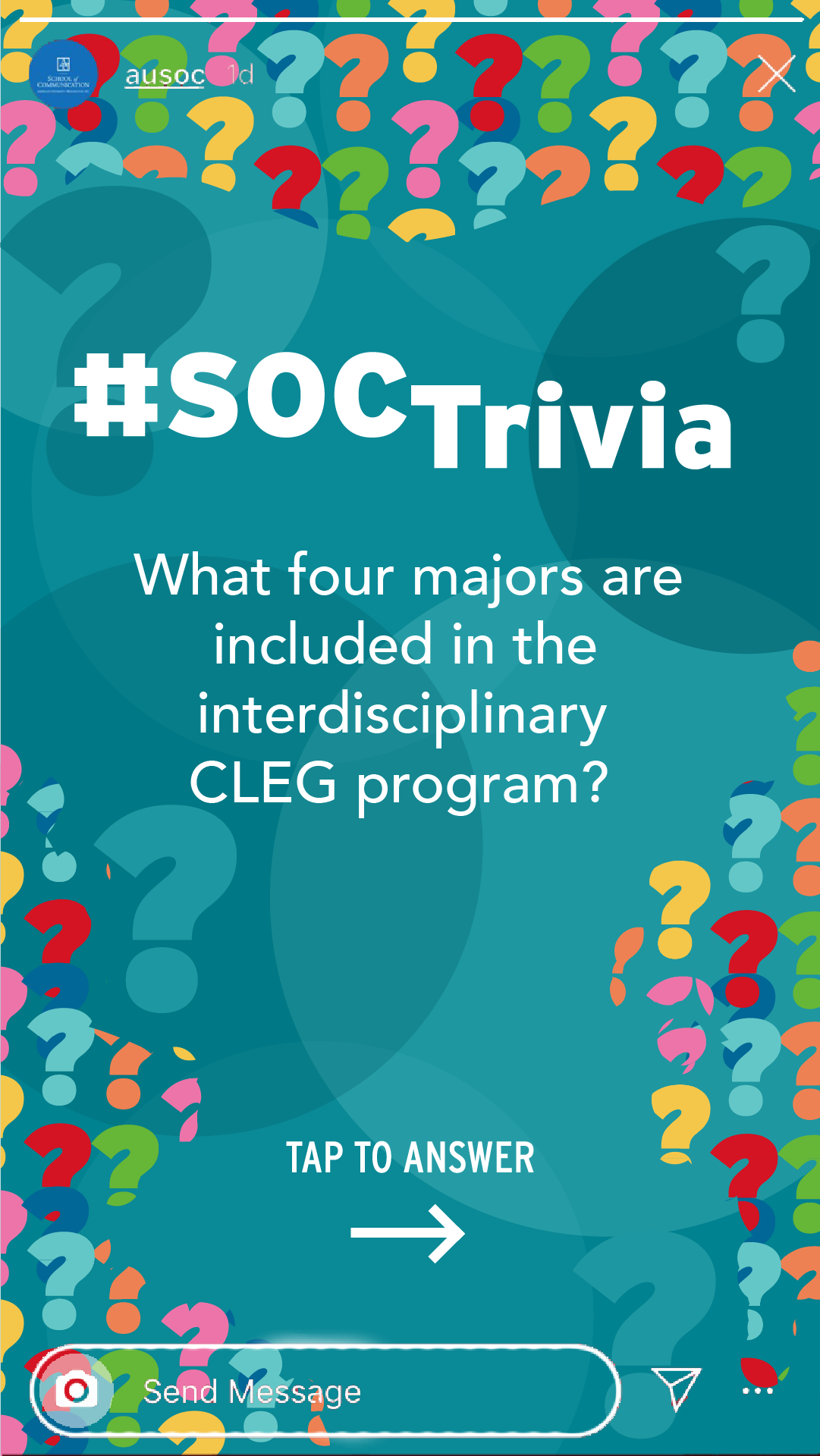 FROM LEFT: student takeover, #onthisday, and #socTrivia templates
As the School of Communication houses the #13 Journalism program in the nation with the #8th best program for Broadcast Journalism, I wanted to establish a visual identity which communicated the experience of journalism, film, communication and media all within a simple and customizable visual motif.
Using a halftone print texture, based on the ink registration left on printed newspapers, I was able to carry a simple visual pattern across the SOC branding, along with pre-established styles from American University involving colors, type, and logo standards. With the AU colors, I used bright gradients to allow for the photos used on flyers and social media to be abstracted and add texture and color to the content to stand out to students, alumni and faculty viewing SOC's social media and digital content within the McKinley Building on campus.

For many of the promotional event graphics, our team used multiple social platforms for  publicity.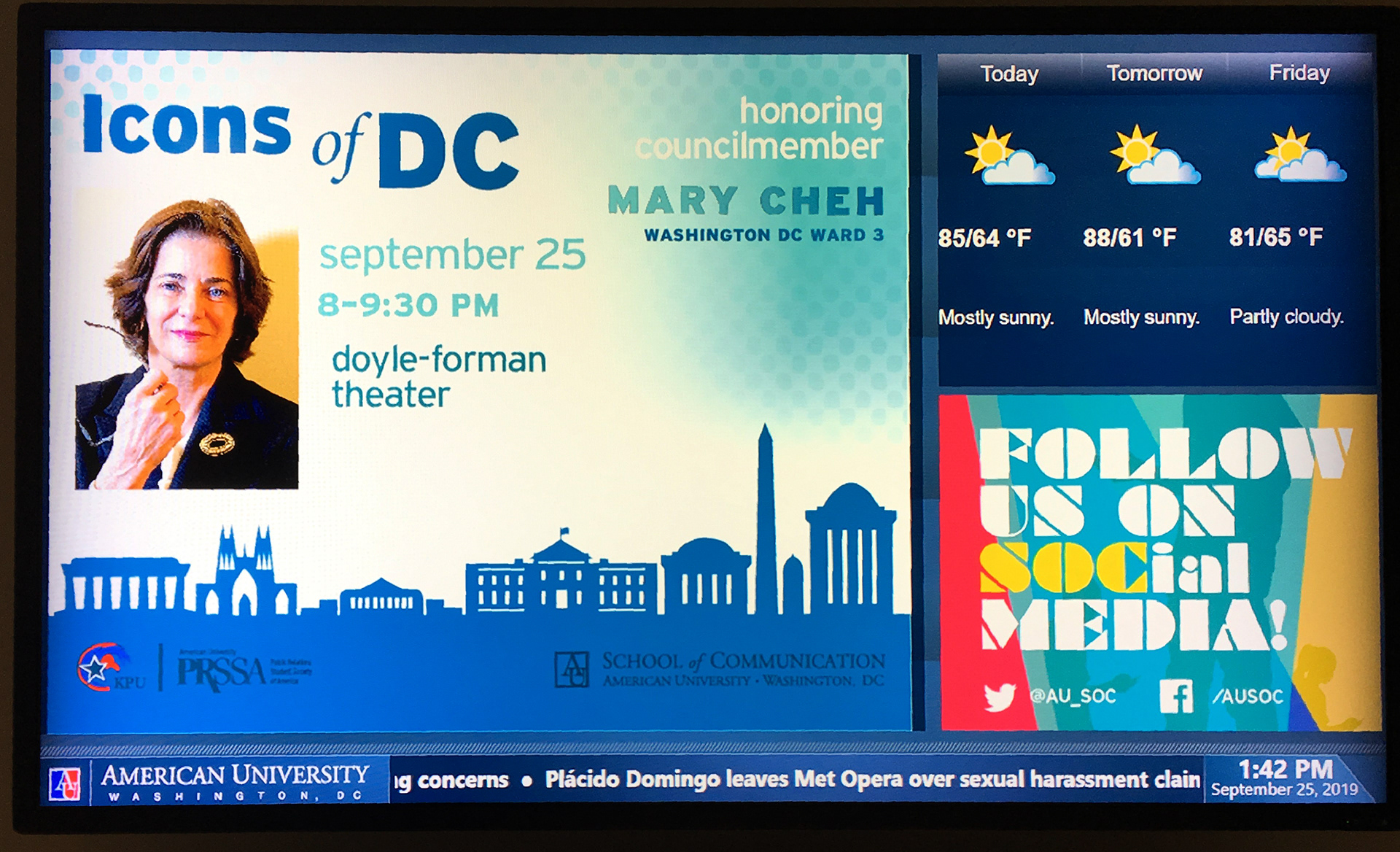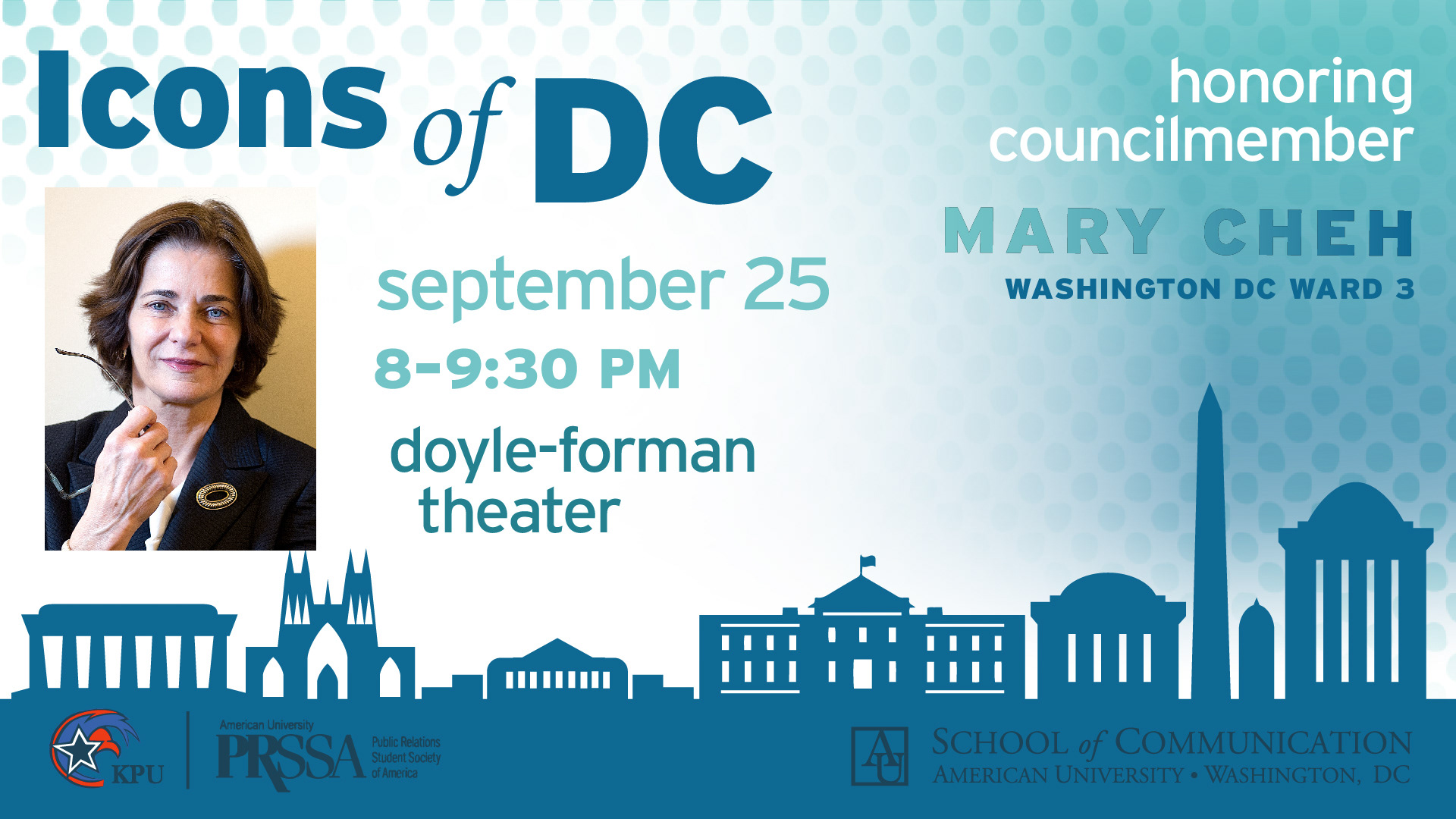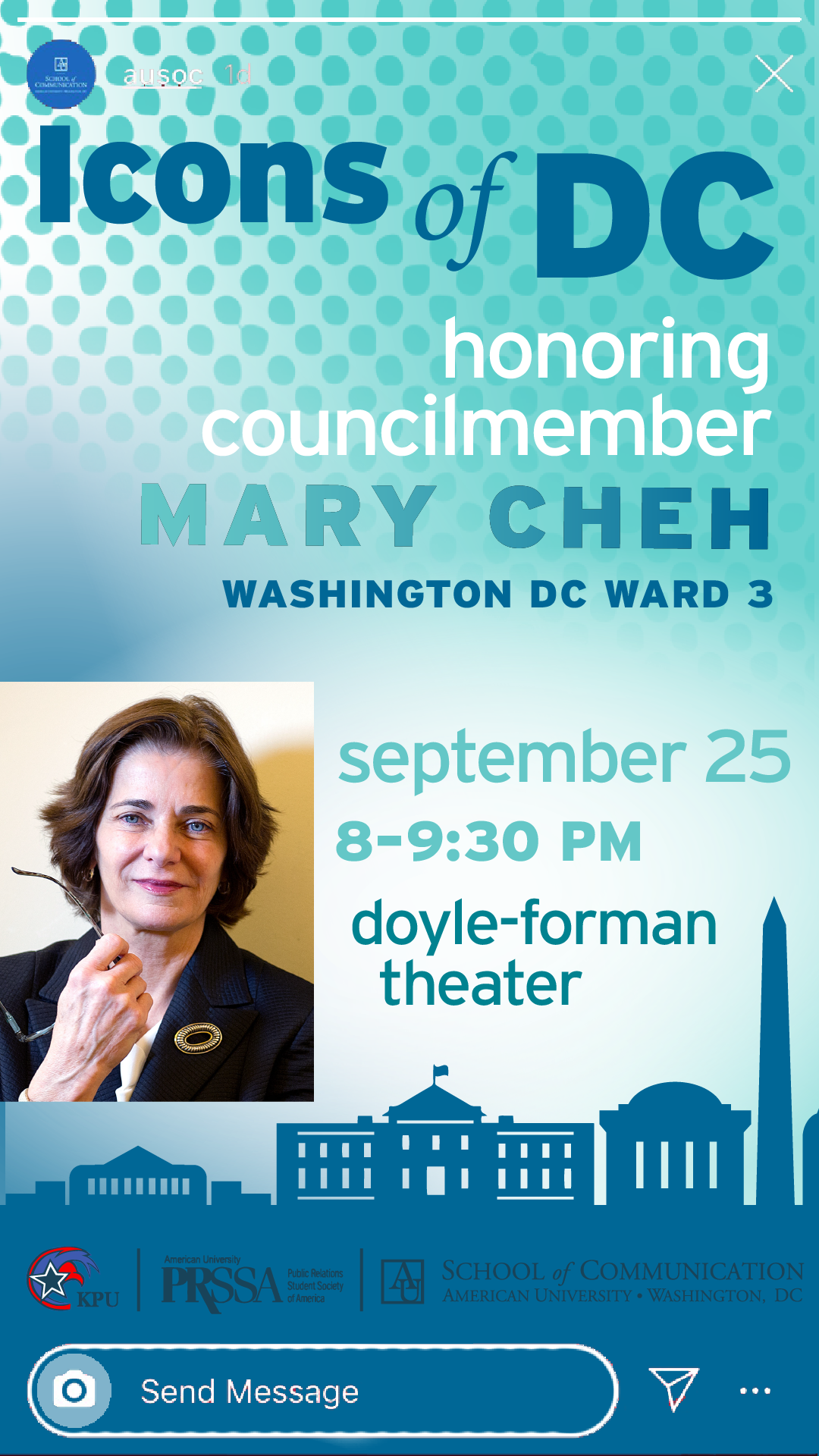 ABOVE, FROM LEFT: SCREEN, Facebook Post, Instagram Story
For this event, I created a custom vector drawing of the DC skyline, which helped convey the theme of the event. I also utilized our visual style guide, with colors from the palette, colorful gradients, and halftone texture. The content for this event, like most, was promoted on Facebook, Instagram, on screen within the McKinley building, and with print through posters and flyers.
BELOW, FROM LEFT: Skills INTENSIVES, cision skills course, alumni mentor program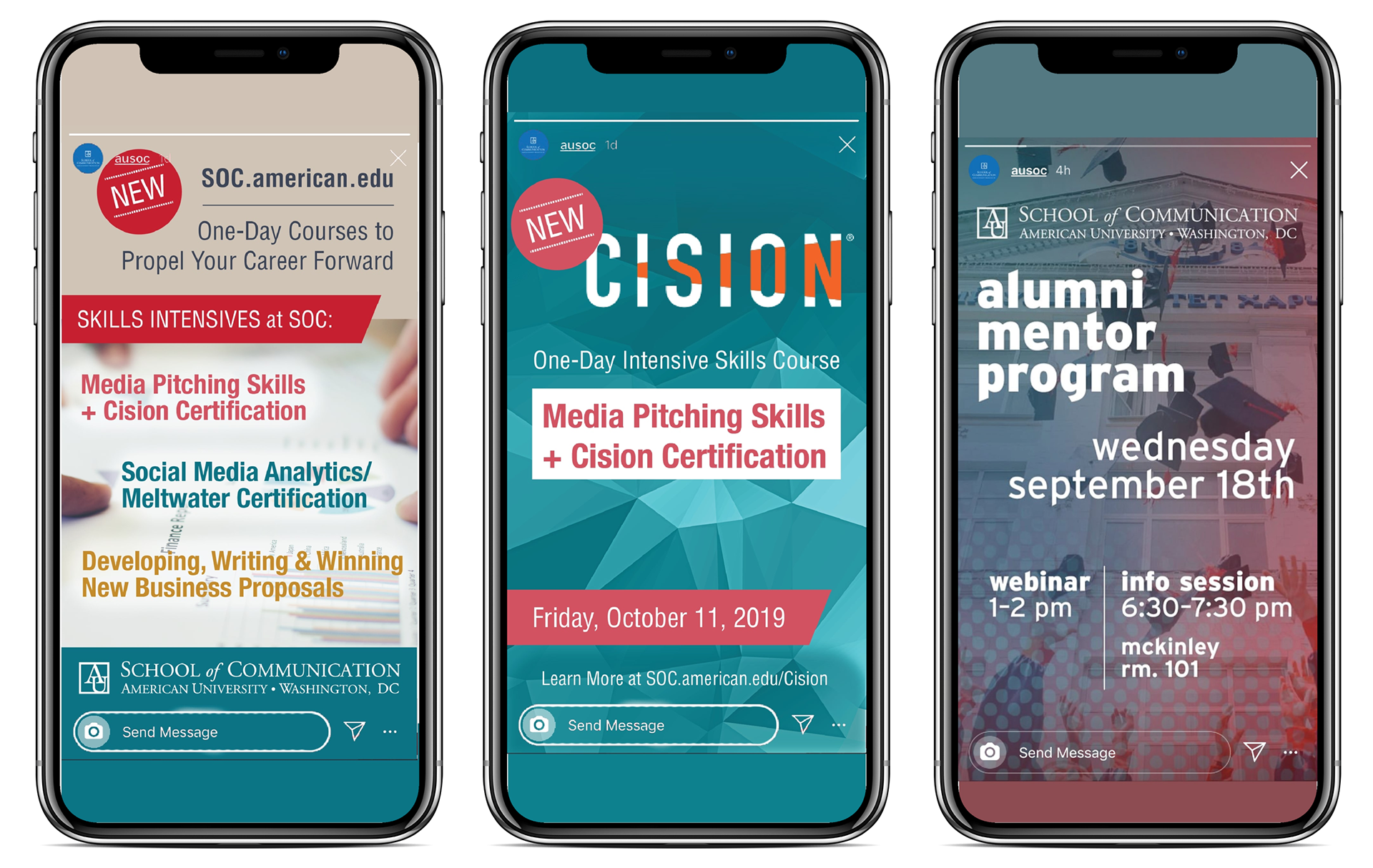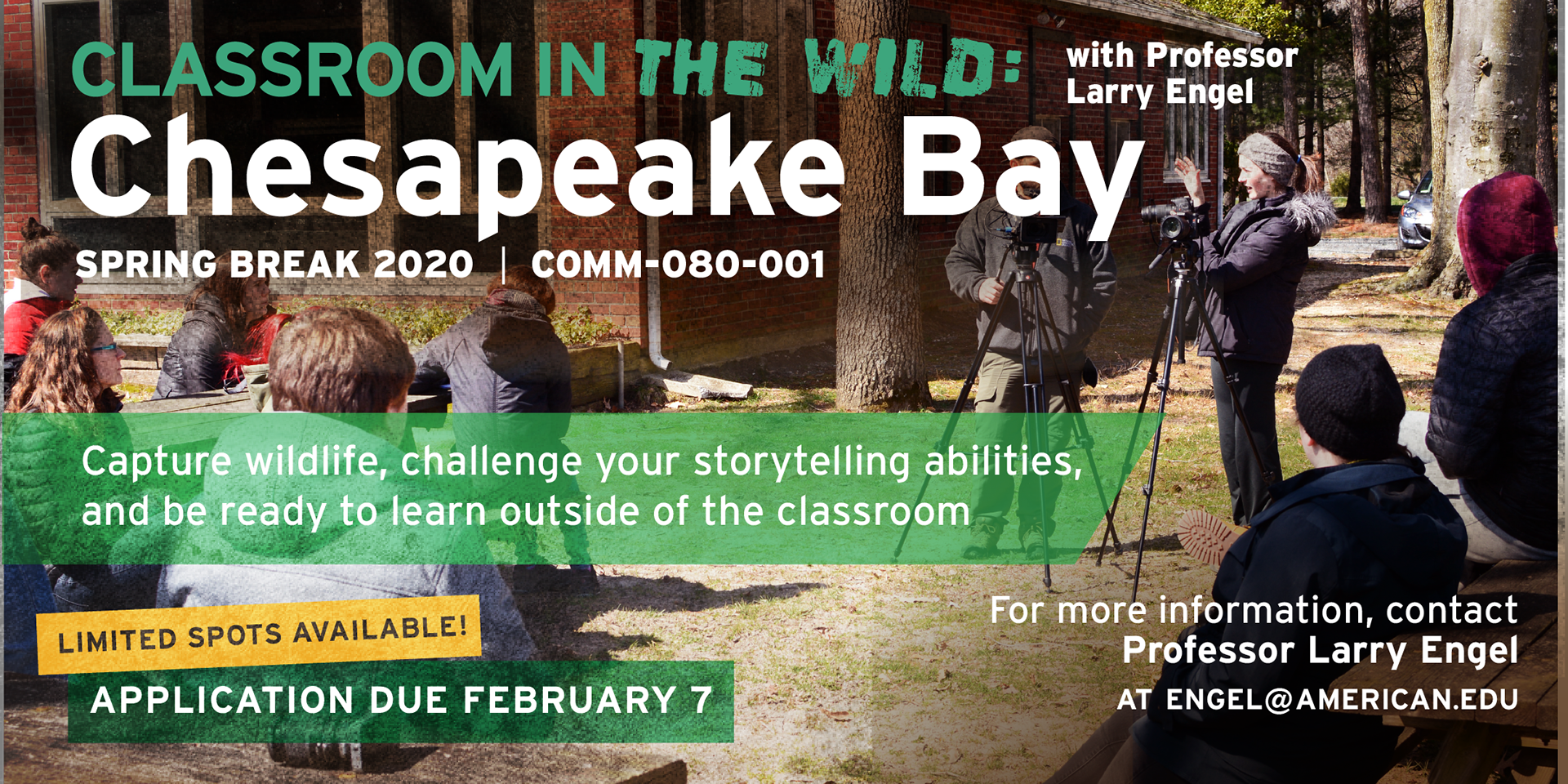 ABOVE: 
CLASSROOM IN THE WILD COURSE PROMOTION
 | 
below: BLACK HISTORY MONTH SOCIAL GRAPHICS