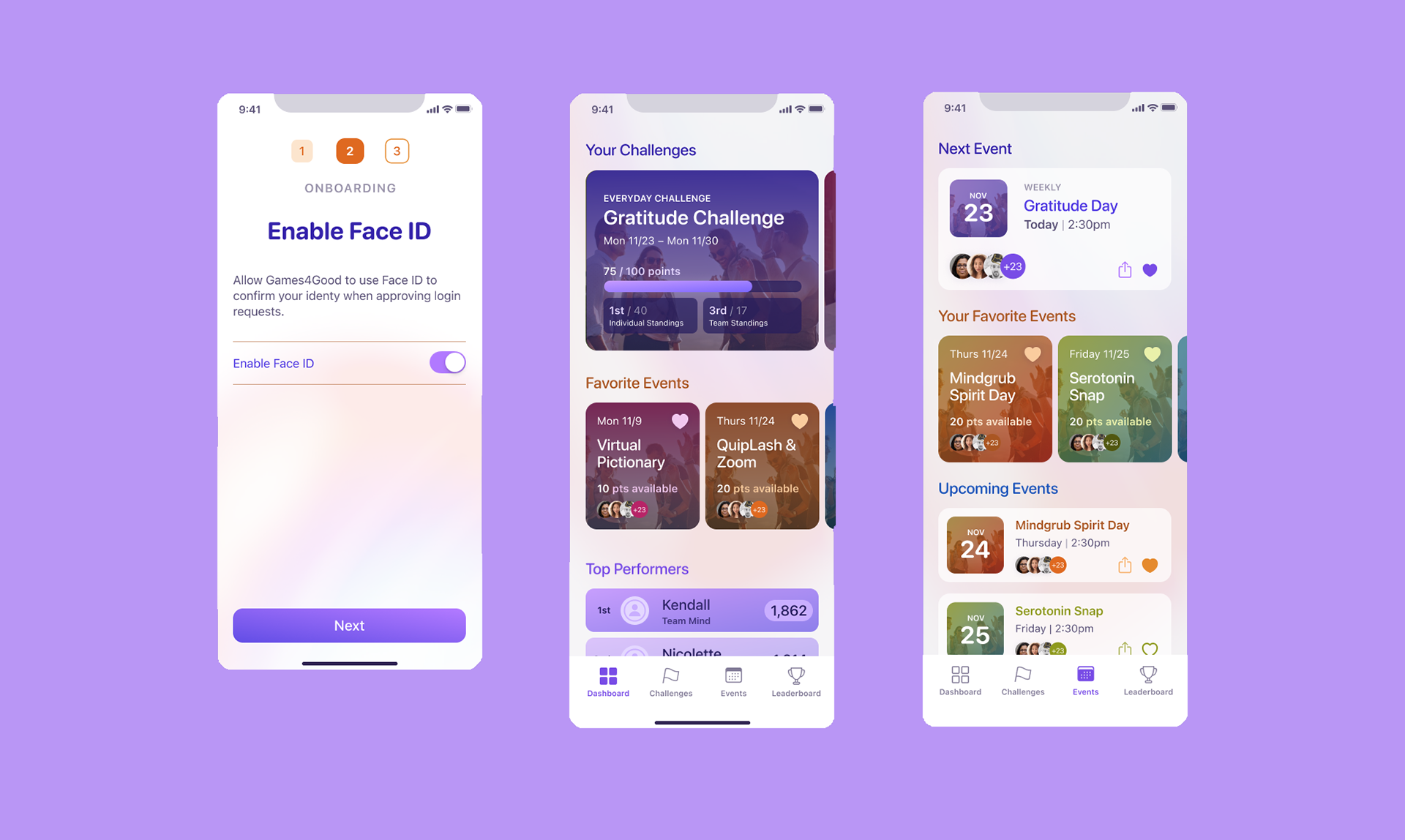 Games for Good is a collection of events and challenges intended to engage employees beyond the work environment.
During this annual

Mindgrub

event, participants are broken out into teams where they earns points by participating in challenges and events. At the end of the six-week Games for Good event, each team donates their earned charitable contributions to their own selected nonprofits.
Timeline
3 months
Managers
Kendall Kiernan
Interactive Designer, Mindgrub
My Role
iOS and Android Design
Web App Design
110+ total mobile screens, 11+ web screens

Goal
Create a single platform to track progress and involvement in Games for Good activities, allowing for cross-departmental coworker motivation and team building.

Developer Feature Index
iOS, Android, and Web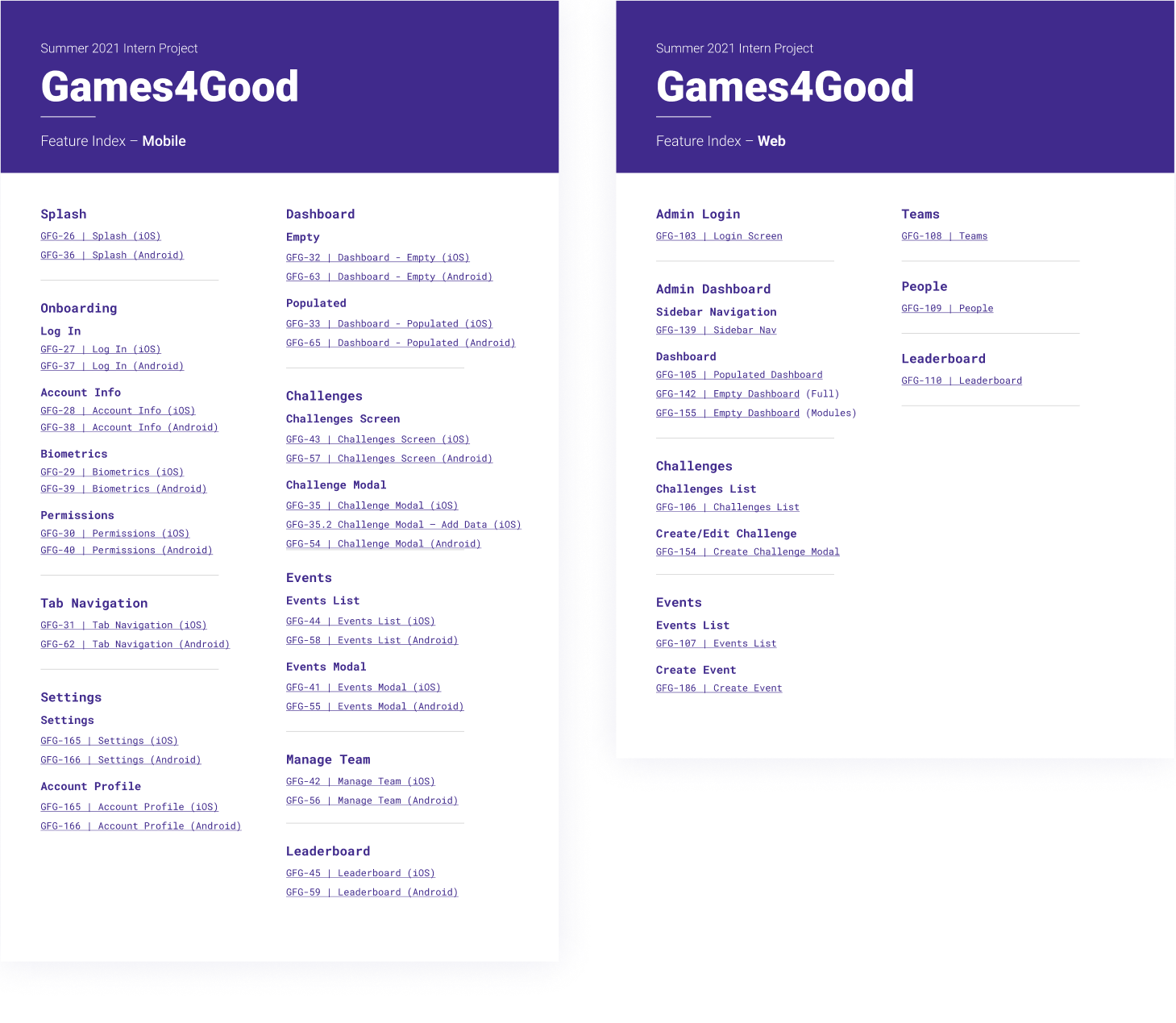 Original Style Tiles
These two style tiles served to help define separate and distinct style directions during the exploration phase of the design process. The first design was ultimately picked for its fun and colorful qualities.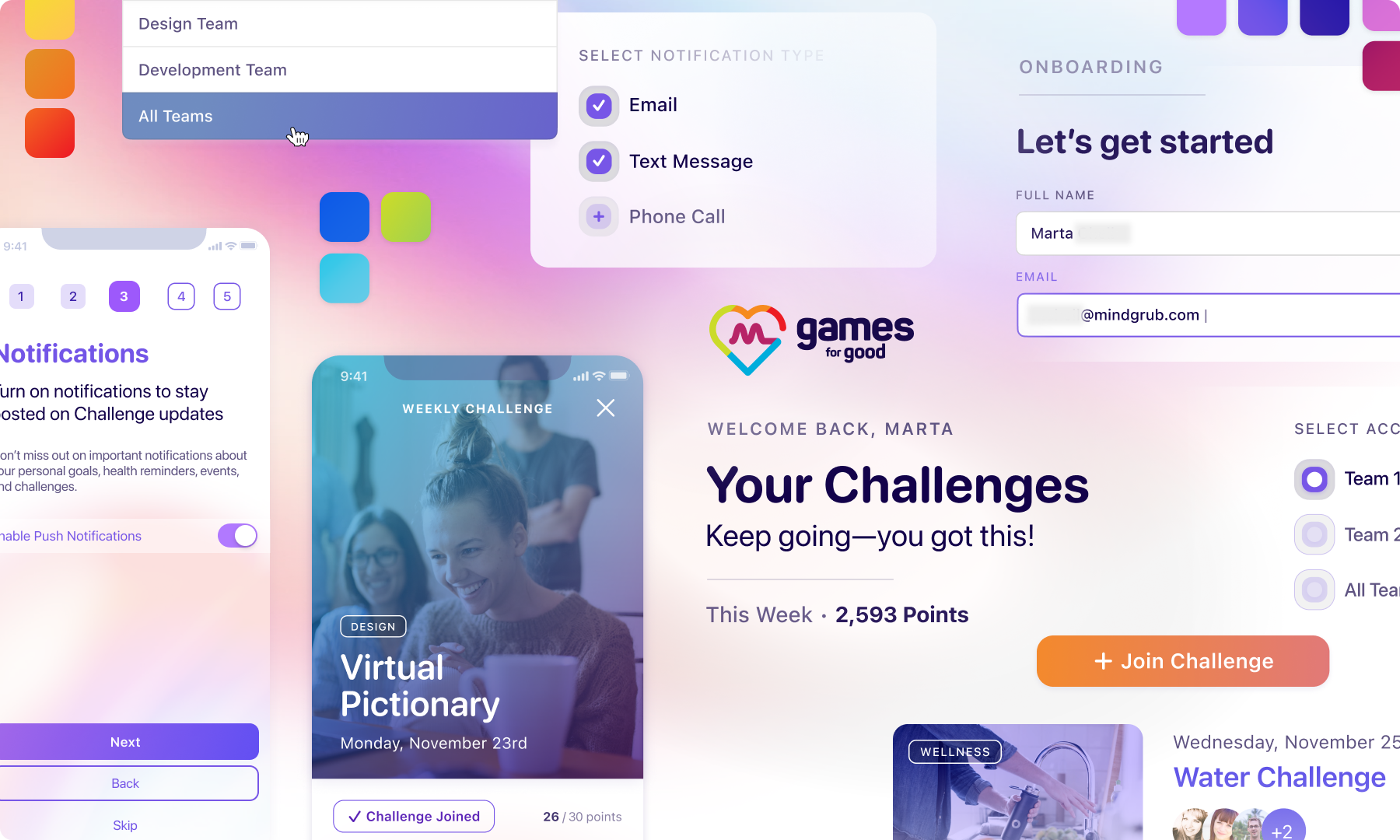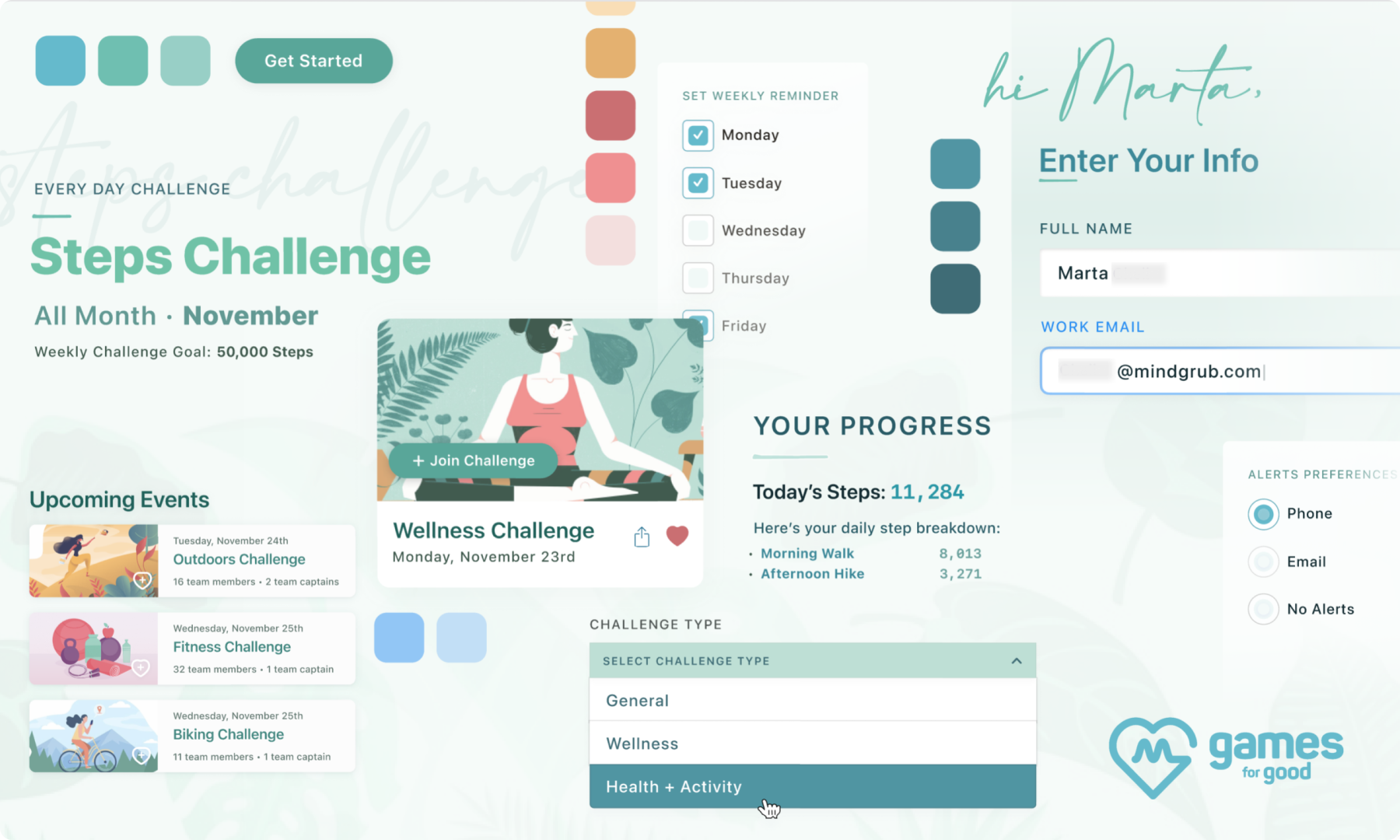 Design System
Atoms, Molecules, and Organisms
Here are examples of the color, gradient, and typography styles, along with elements from the larger comprehensive design system—which includes form fields,  card designs, and modular elements among other components—all designed using Atomic Design principles.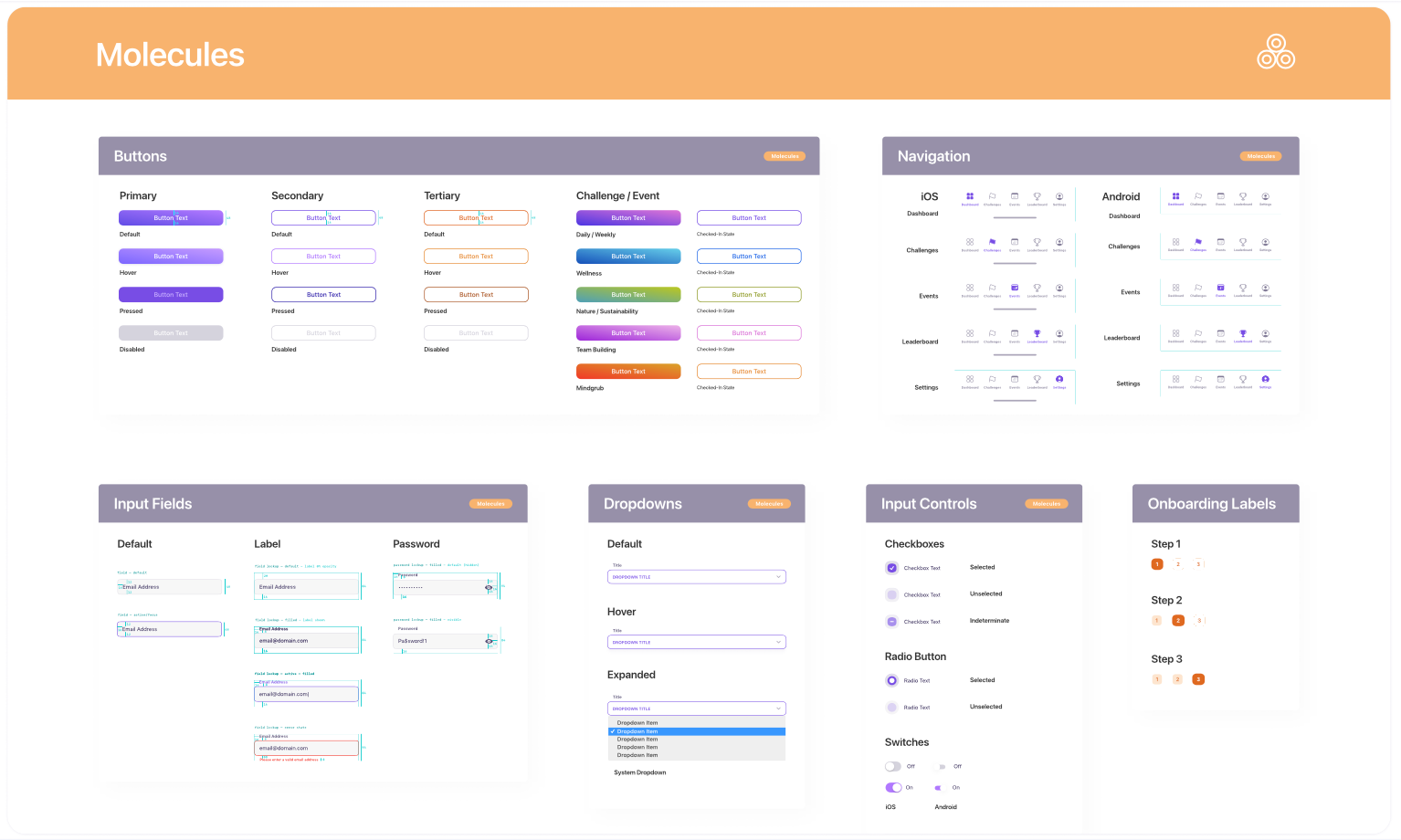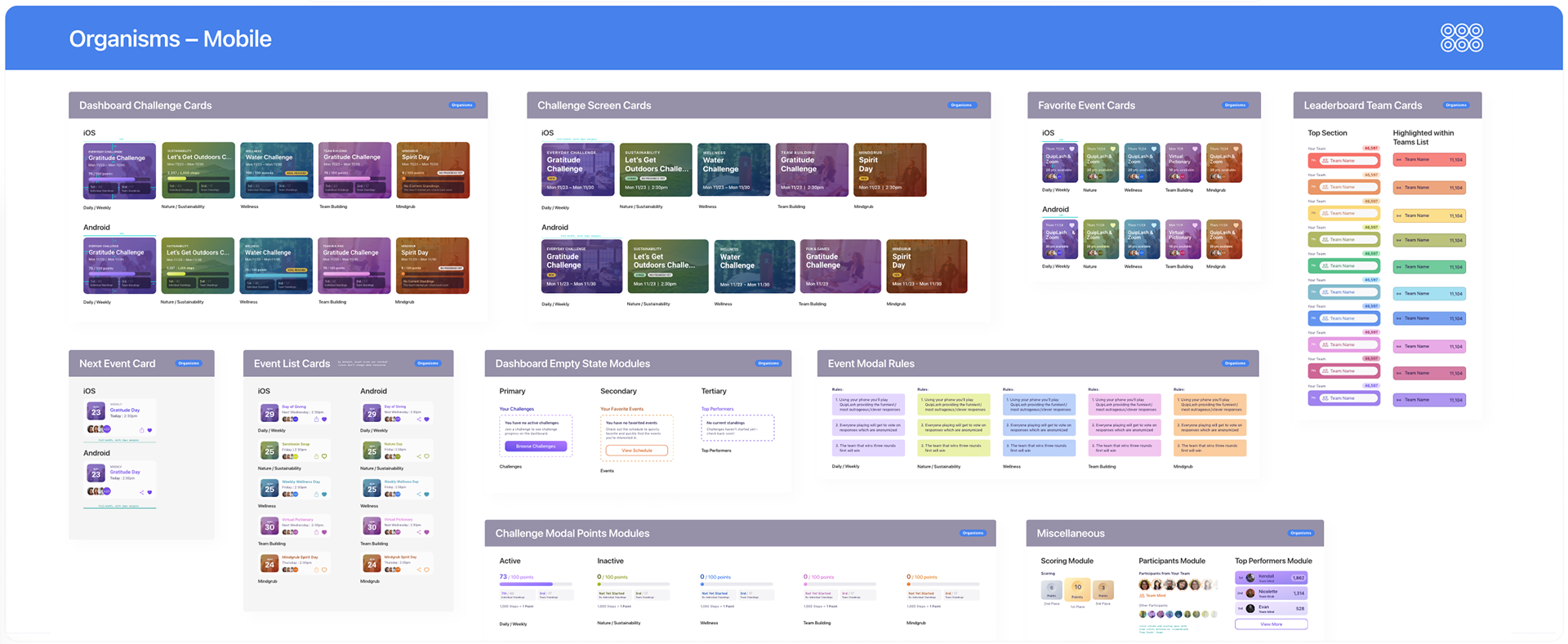 Interface Design
Mobile Design