GameGrab is an all-in-one mobile gaming platform. Users can play new and favorite games, watch videos and livestreams, and start their own streams—all within the app. 
Interface Design
Home, Watch, Library, and Game Modals
Library with Cloud games and Downloads to Offline Mode
Game Modals, featuring Emulators and Unplayed Games
Livestream and Video Interface
Users can watch vertical mobile-streamed video live from the GameGrab app, interact with other viewers in chat, and like videos to help the app recommend more videos to watch on vertical scroll and in the for you section of the app.

Watch Streams and Stream Replays
Horizontal Mobile and Console Streams
Users can watch live streams, both mobile and console, like Playstation and Nintendo Switch. Stream replays from past streams are available from creators' pages.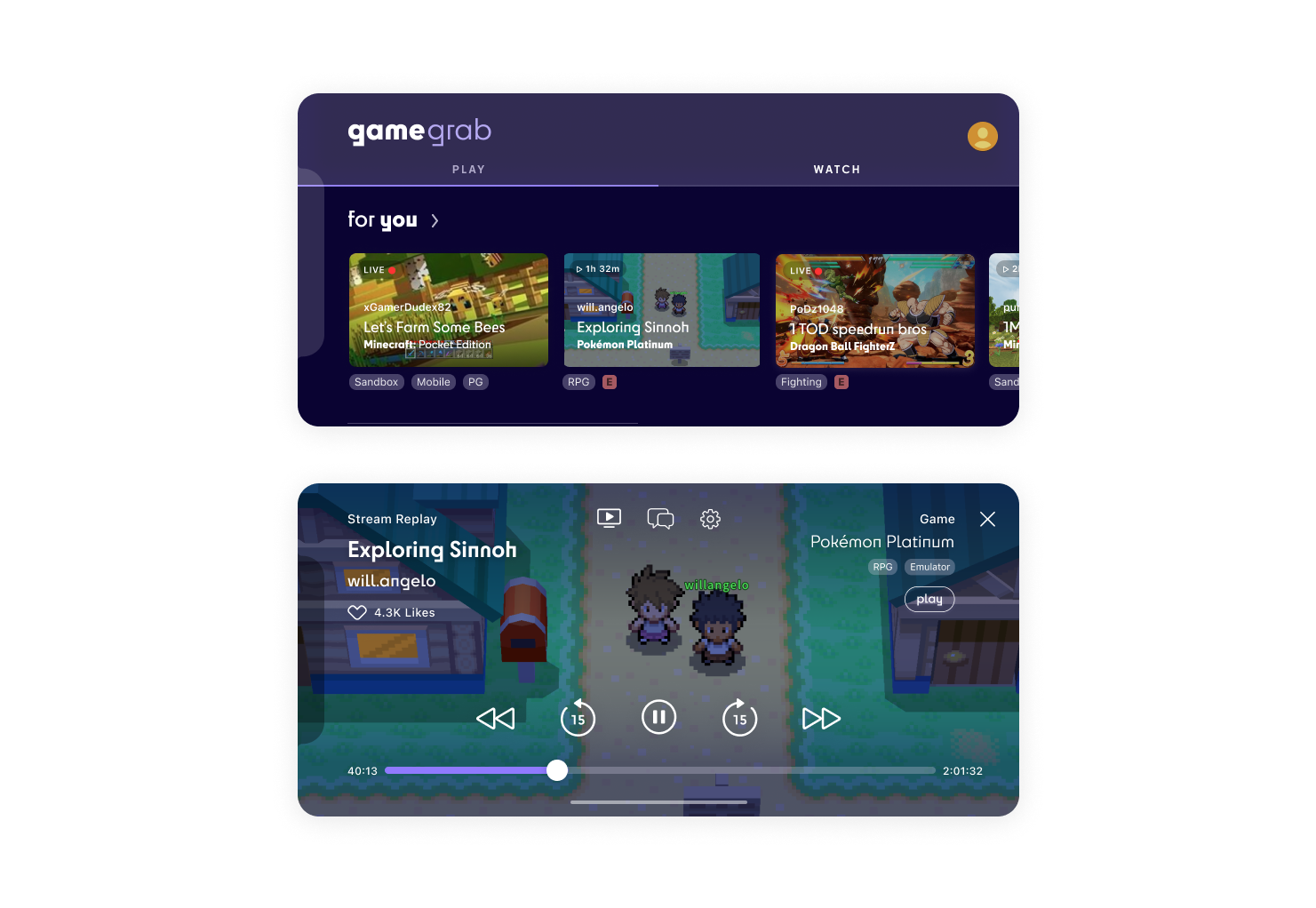 Live Stream Mode and Chat View
Viewers can play mobile games and emulators from in-stream buttons, skip backwards in stream but not forward when live, and chat with other viewers and subscribers.
—————— FULL CASE STUDY COMING SOON ——————