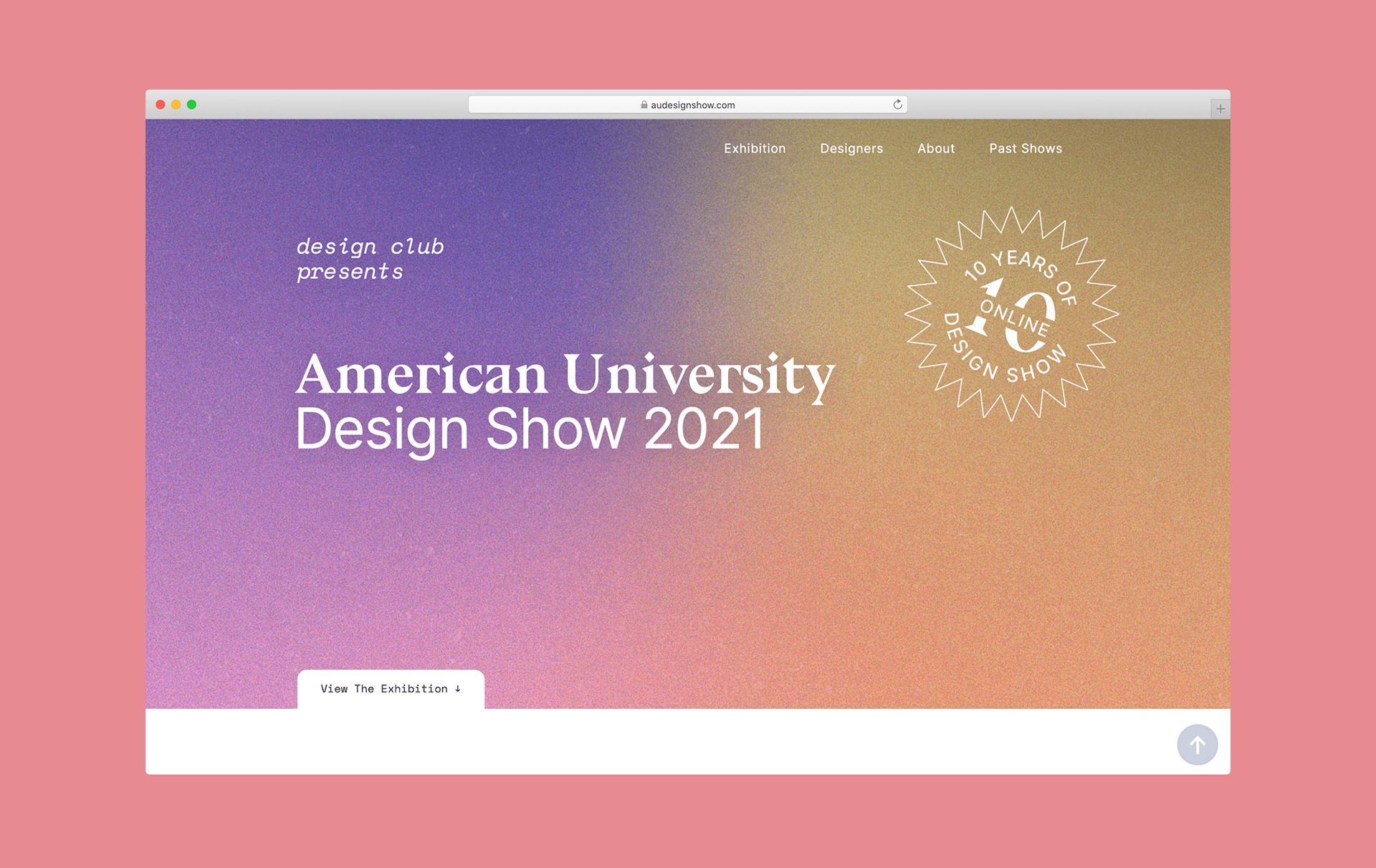 AU Design Show is an annual celebration of the best work from the American University Graphic Design program, featuring work from students in classes from foundational to advanced.
Timeline
2 months
Scope
29 project pages
16 designer pages
My Role
Submission Organization
Website Design

Goal
Highlight work from students who have taken design classes at American University, with submitted works scored and selected by a panel of local and international judges, including our notable GDES alums.

Judging Slideshow Designs
Over 50 pieces were submitted and compiled into a 100+ page slide deck for the 6 judges to score.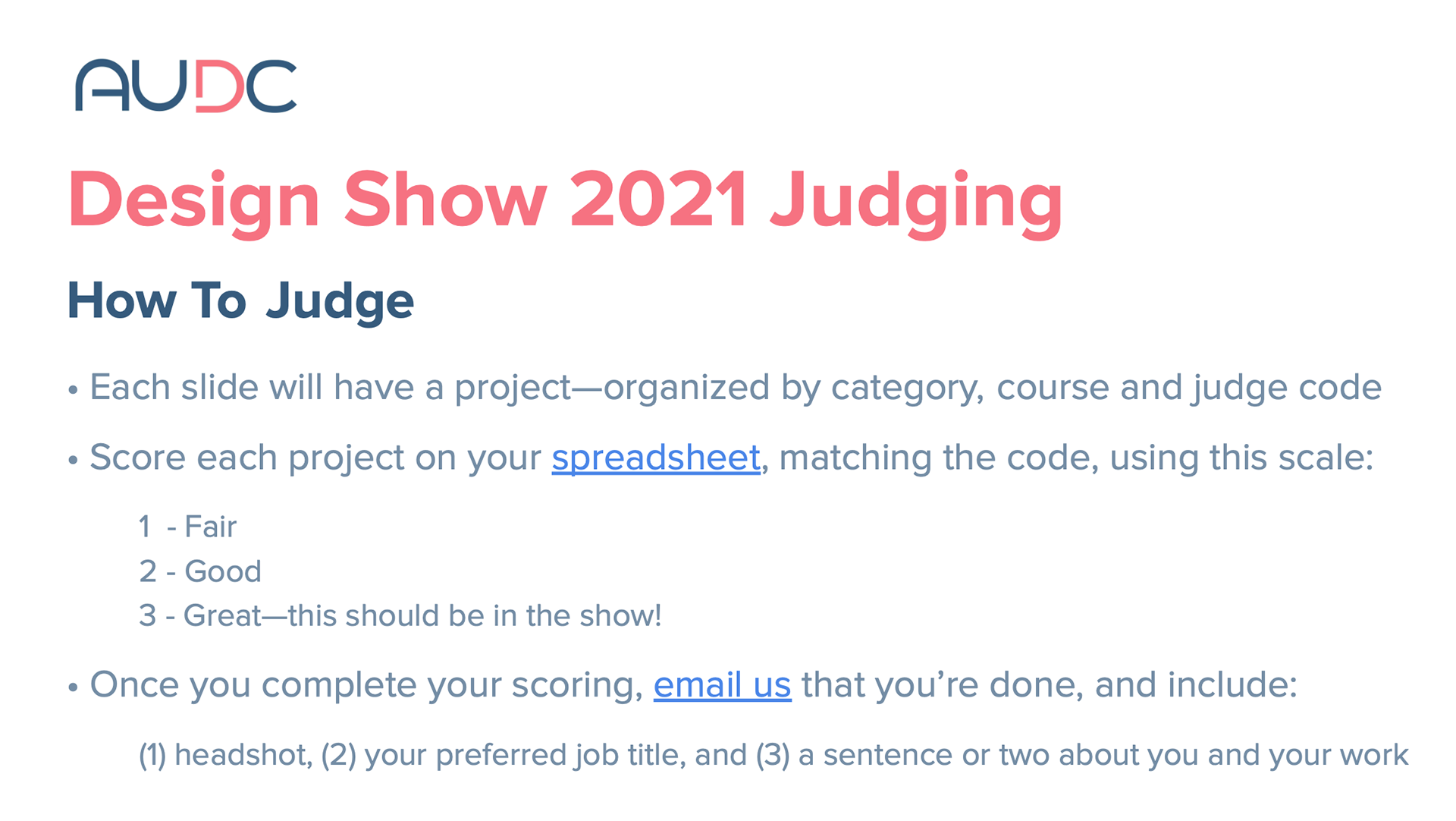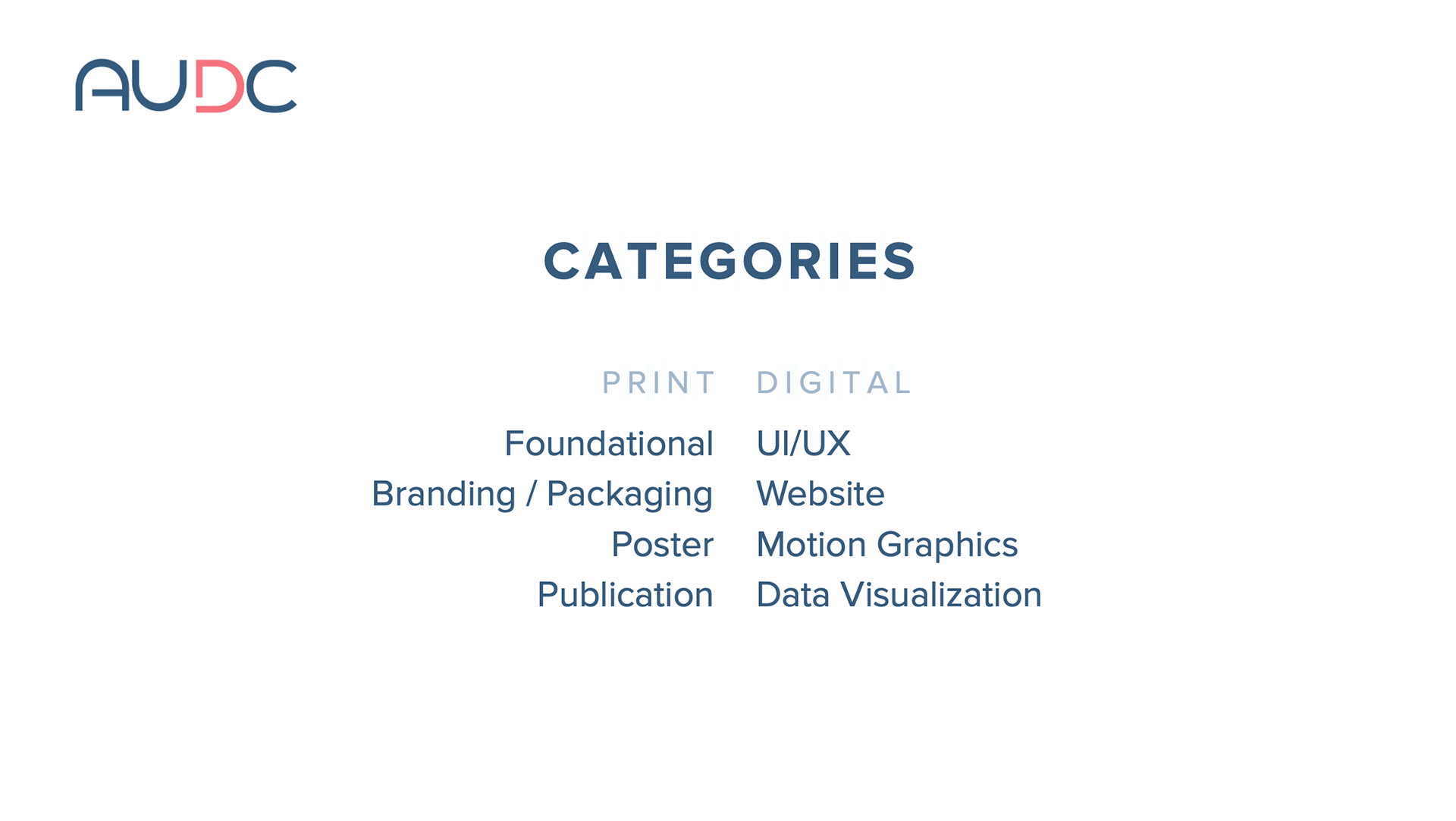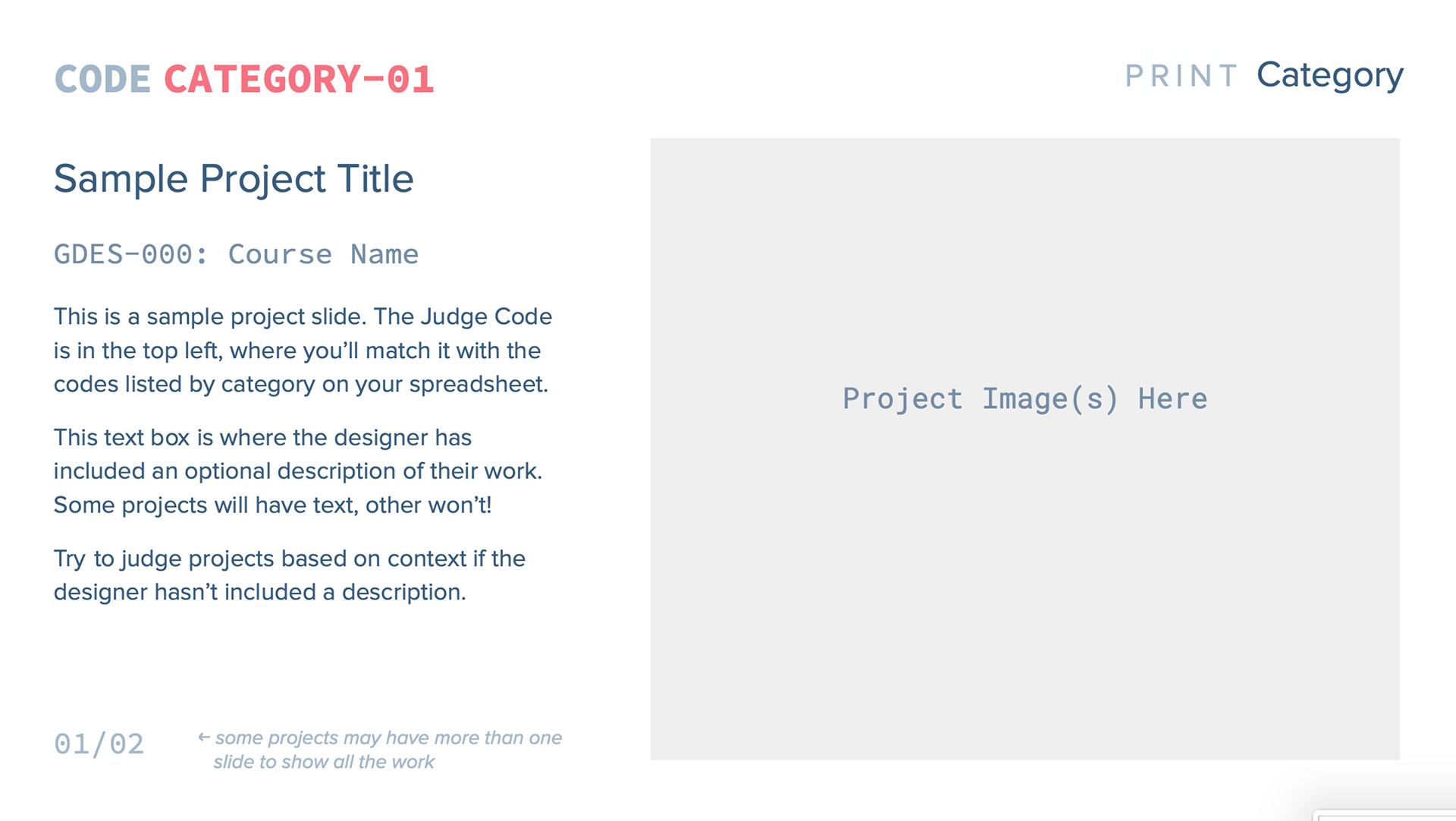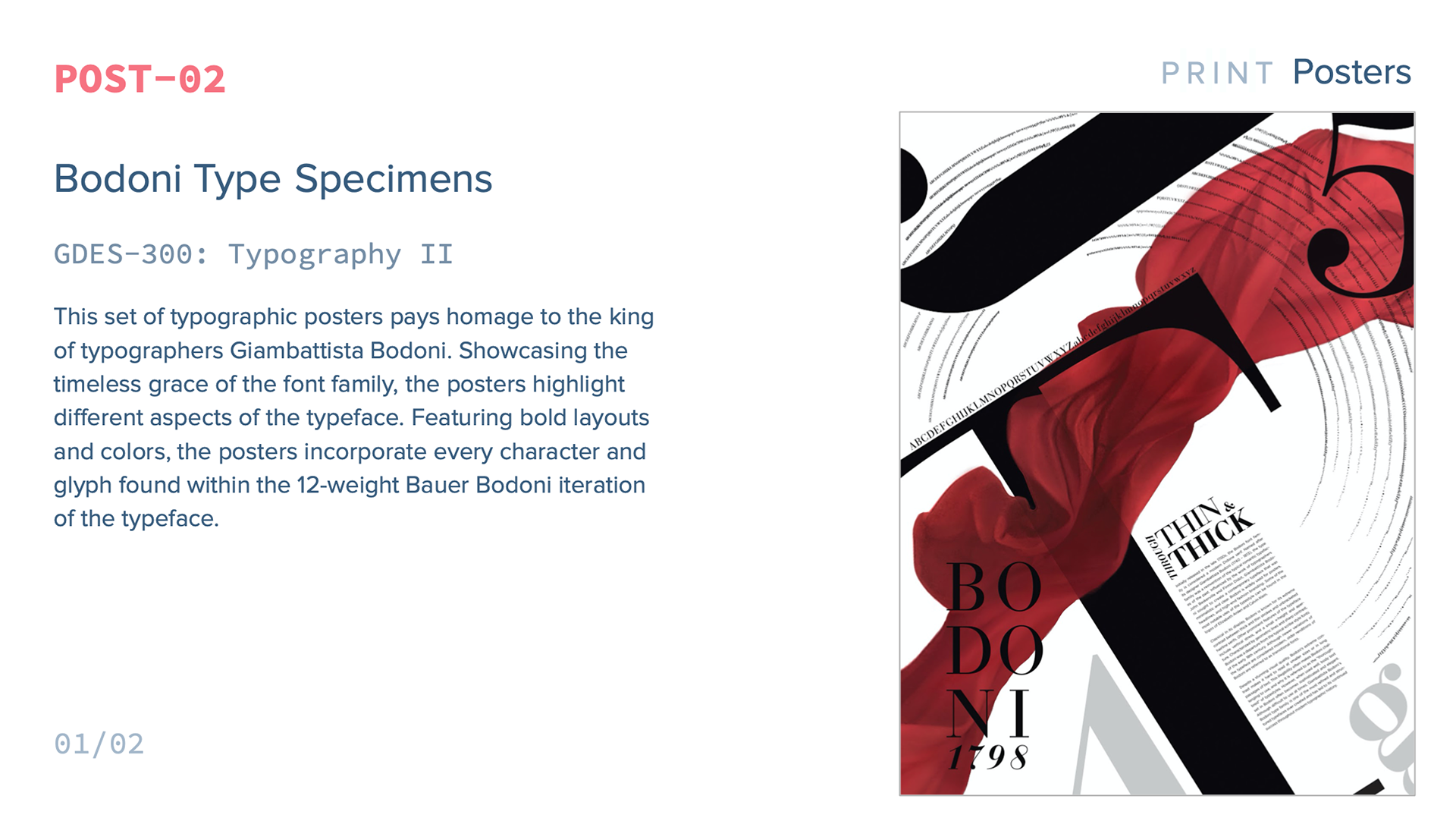 Site Design
Made with Webflow and custom HTML / CSS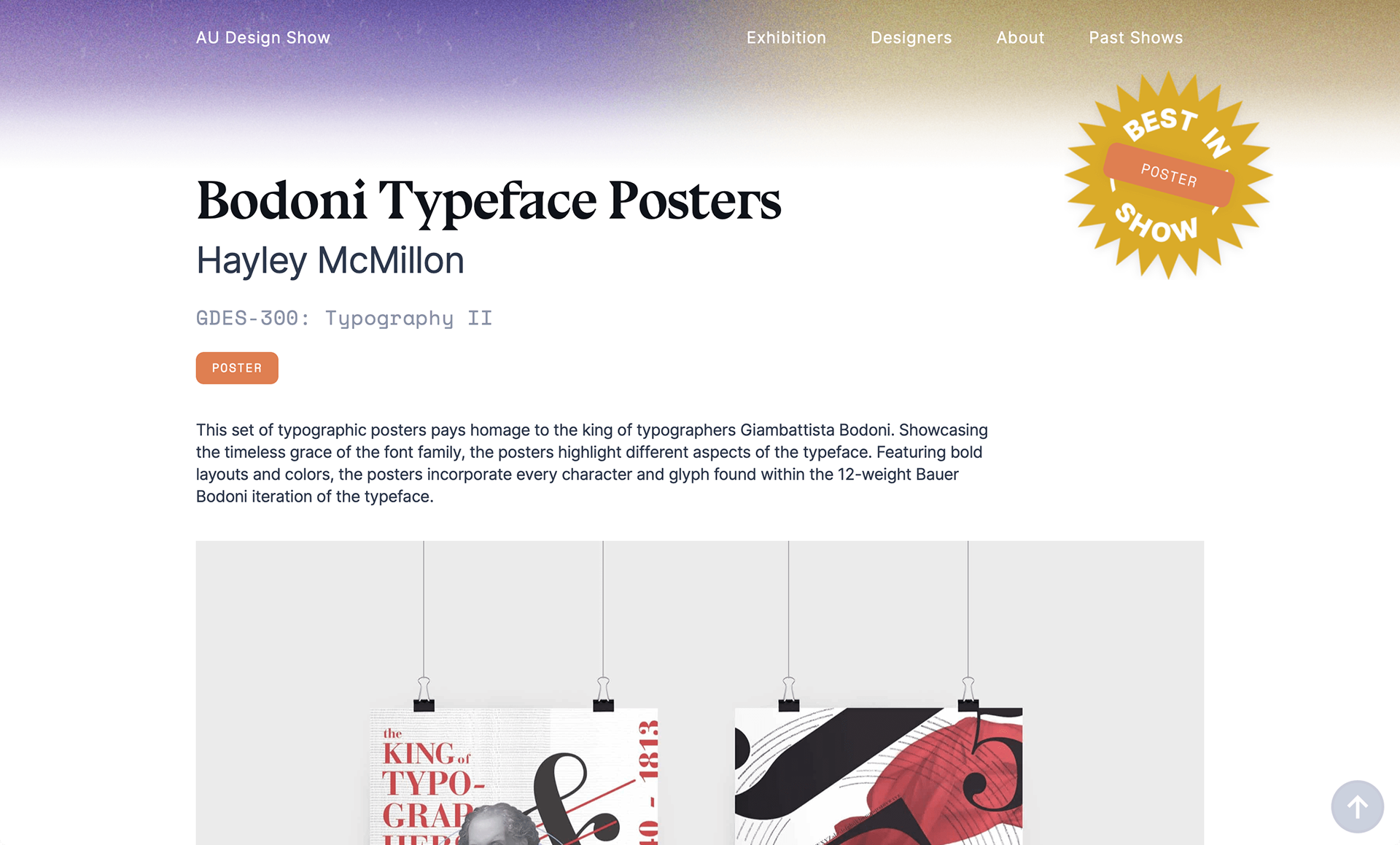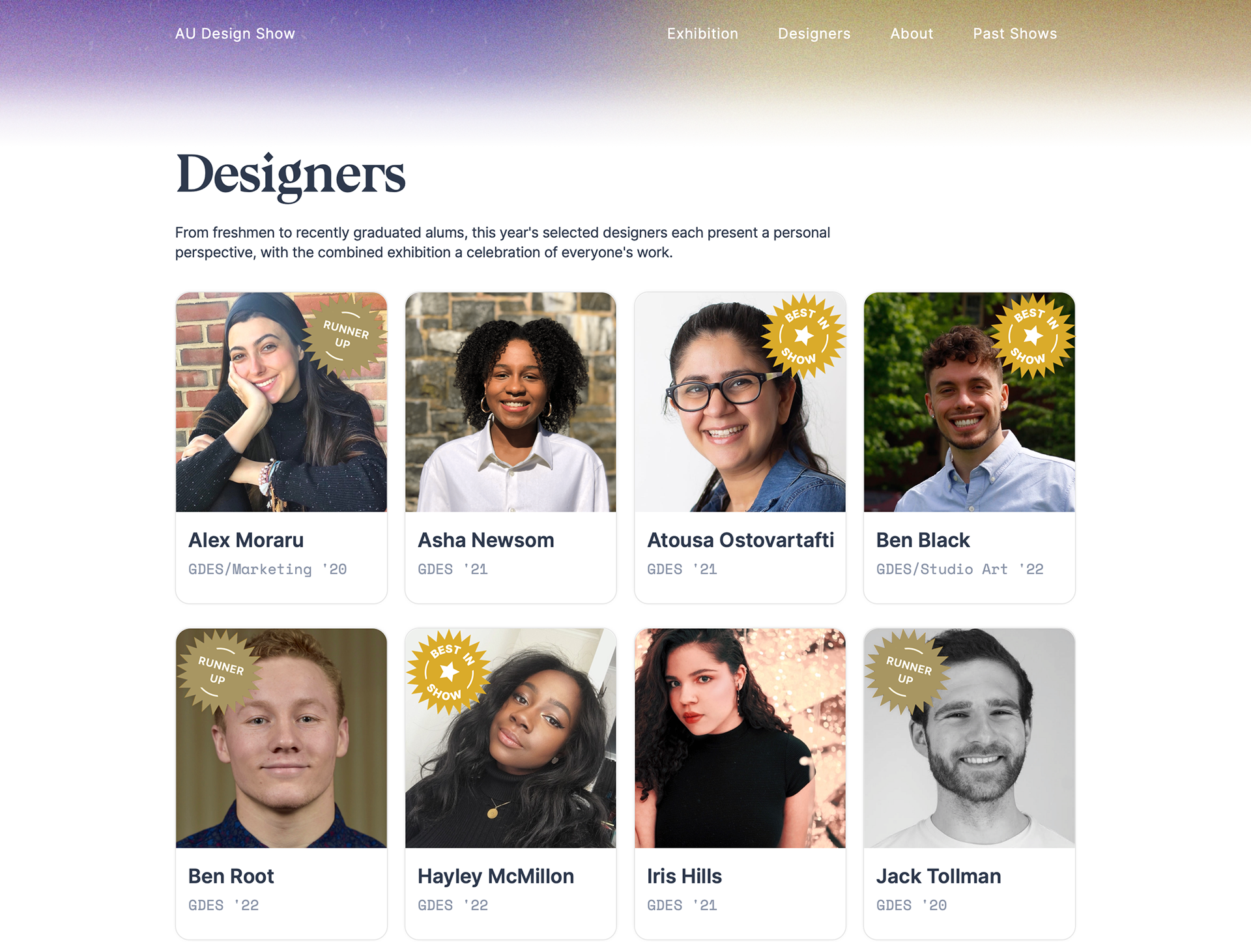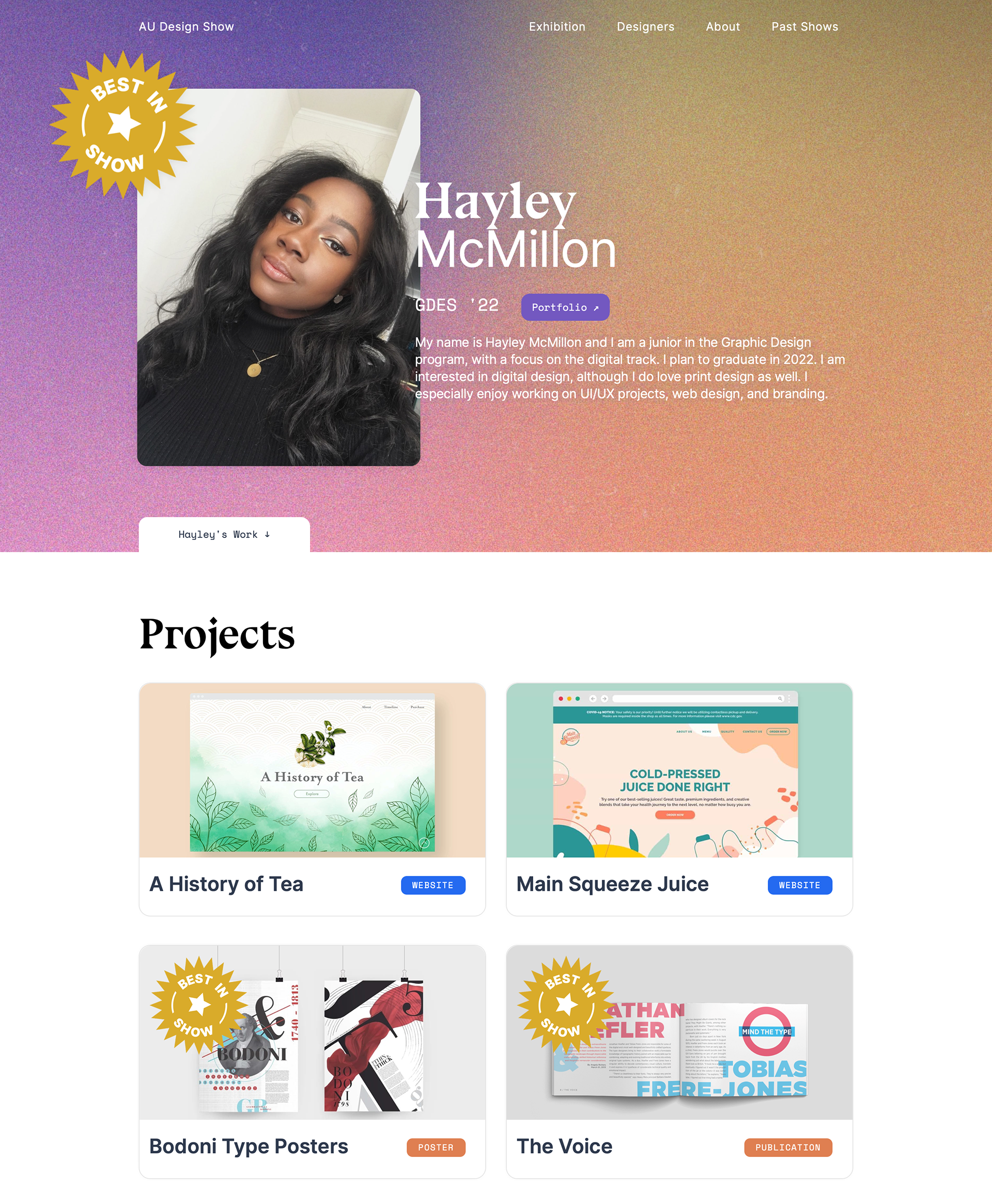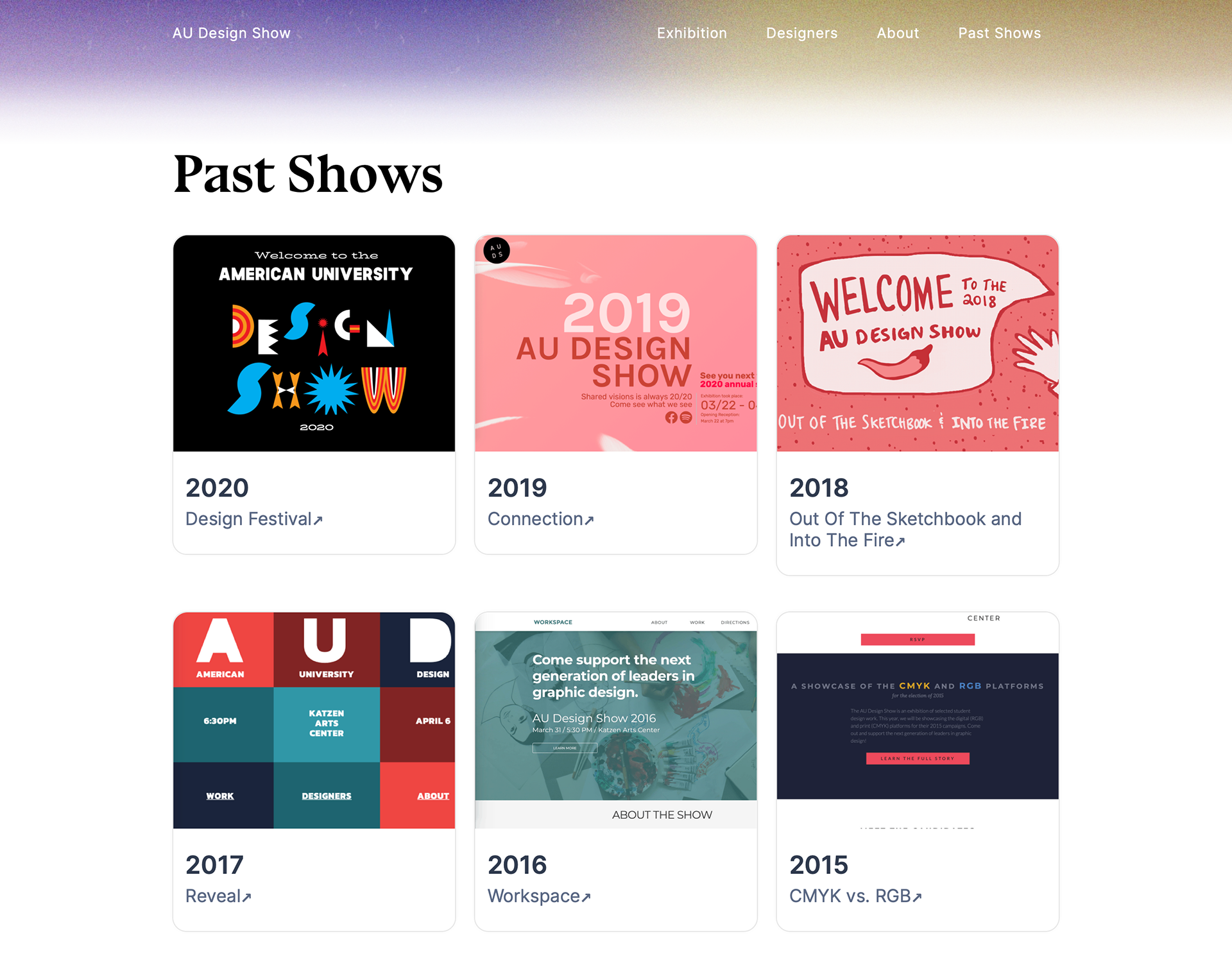 Automatic Dark Mode
The site automatically adapts to the user's
prefers-color-scheme
 settings to dynamically switch to dark mode. While these are examples of mobile screens, the site also adapts to dark mode on desktop.