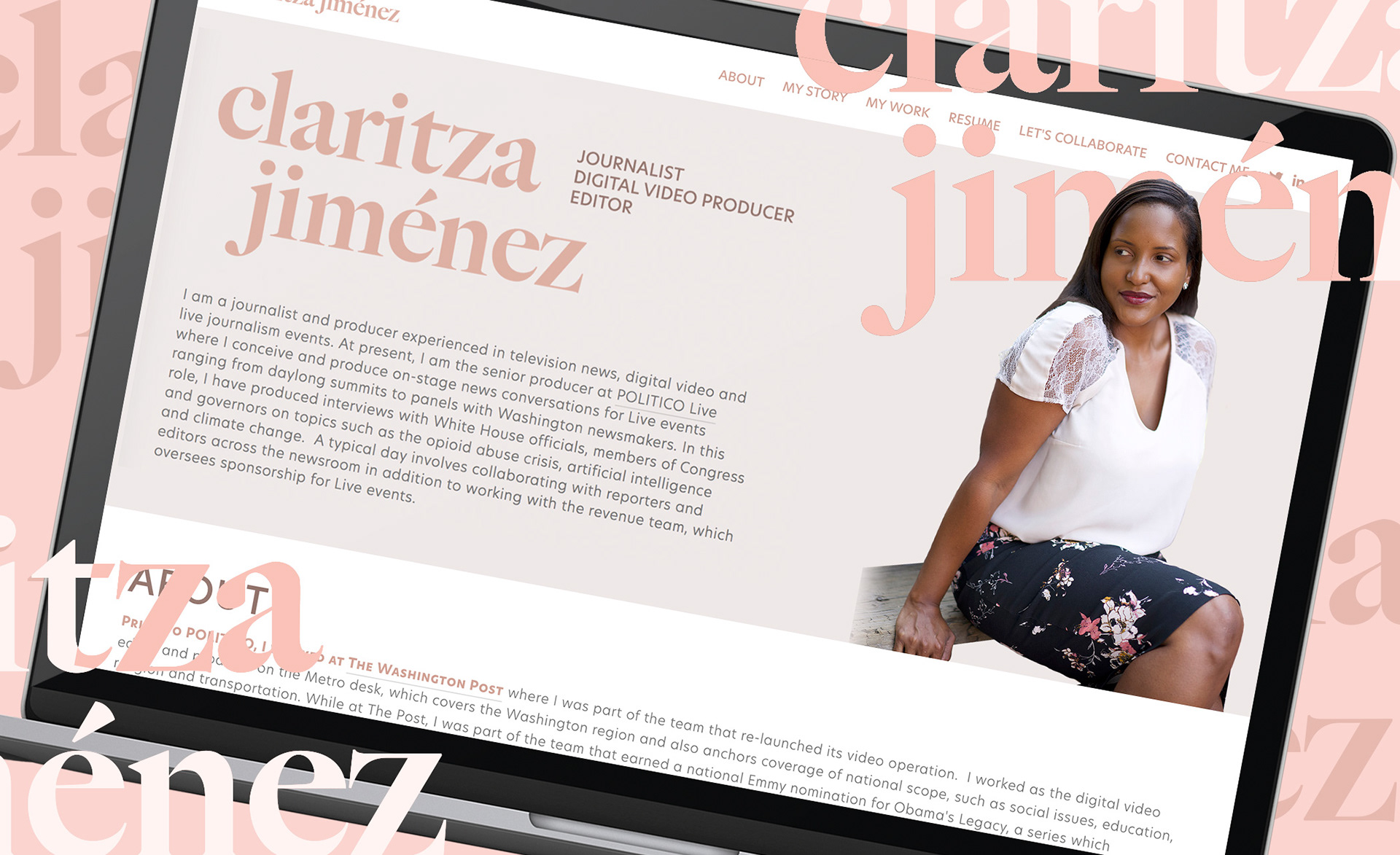 Claritza Jiménez is the senior producer at POLITICO Live, producing on-stage news conversations with Washington newsmakers. With former positions at The Washington Post and the Associated Press, Claritza needed an updated website which represented both her professionalism and personality.
She needed a way to showcase her production experience and extensive resume while engaging independent clients about individual workshops on digital video, social news gathering, and news literacy.

— Visual Identity Construction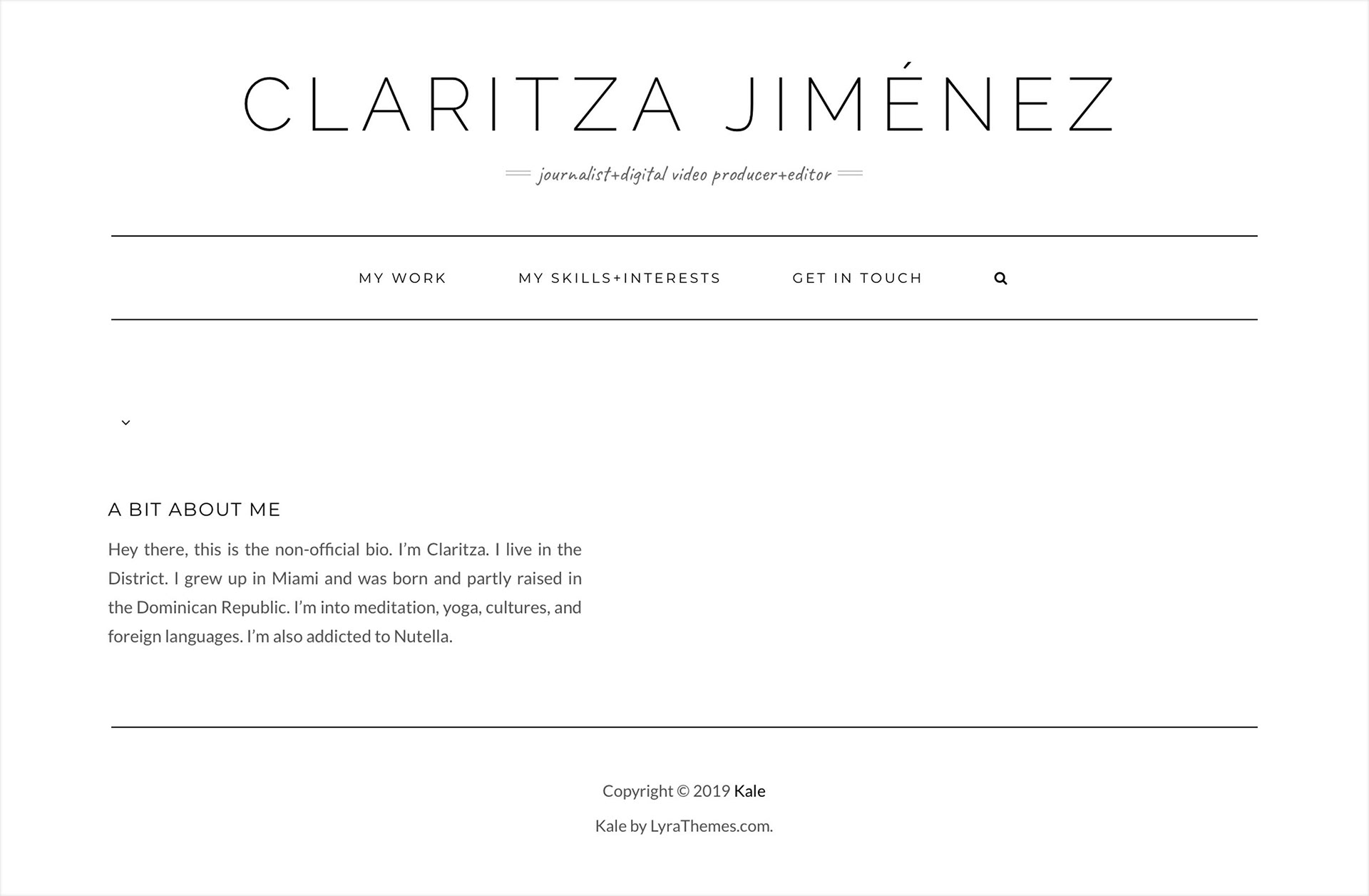 For the new site, one of Claritza's most important goals was to establish a stronger executive presence and visual identity, with the site feeling professional and modern but still soft, feminine, and personal. I conveyed this through a color palette of subdued pinks, grays, and beiges, with Hero New Light as the main typeface. Big Caslon Black provided her name with enough contrast to stand out while still evoking expertise and respectability.

I began the project by sketching out a rough plan of the site layout, making sure to include sections where Claritza's personal bio, video production work, and professional resume could be highlighted. Claritza sent me the updated text and photography she wanted featured on the new site, along with the specific page titles that emphasized her personal brand most clearly.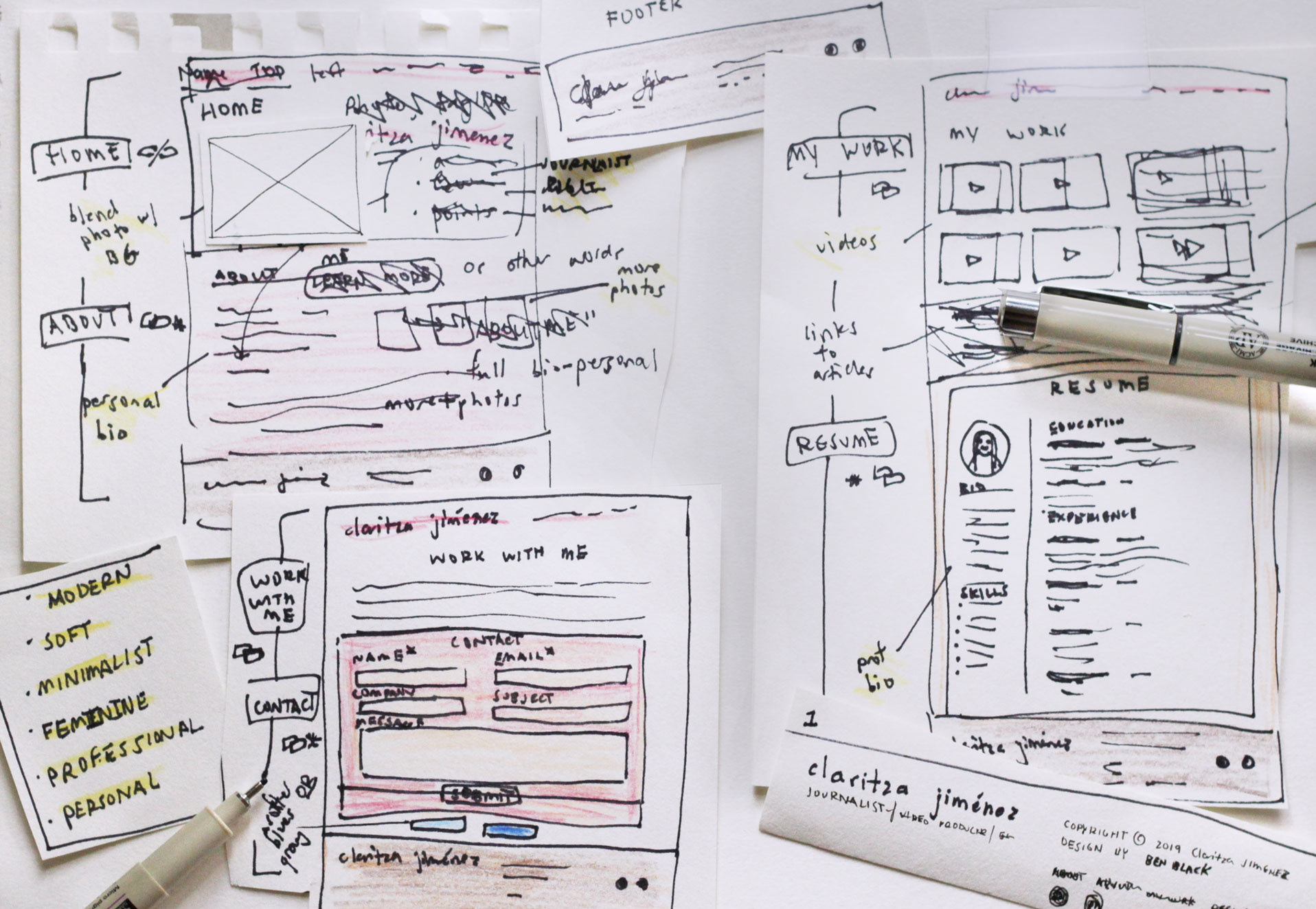 To ensure that all visitors engage in as much content as possible, the alignment of the site logo and tagline adjusts based on screen size.
Each page is designed to be fully responsive, with elements adjusting to fit every screen cohesively and beautifully.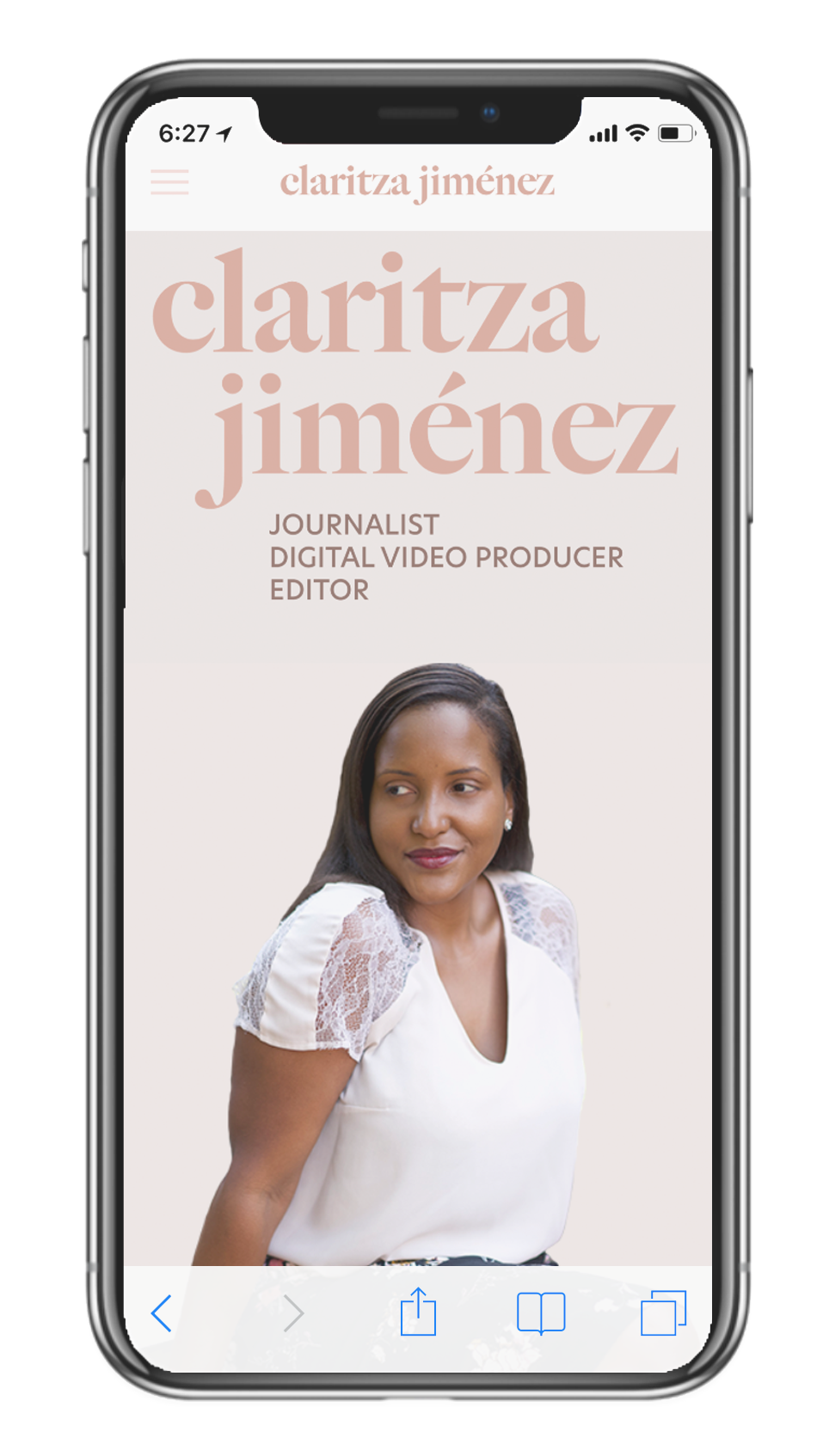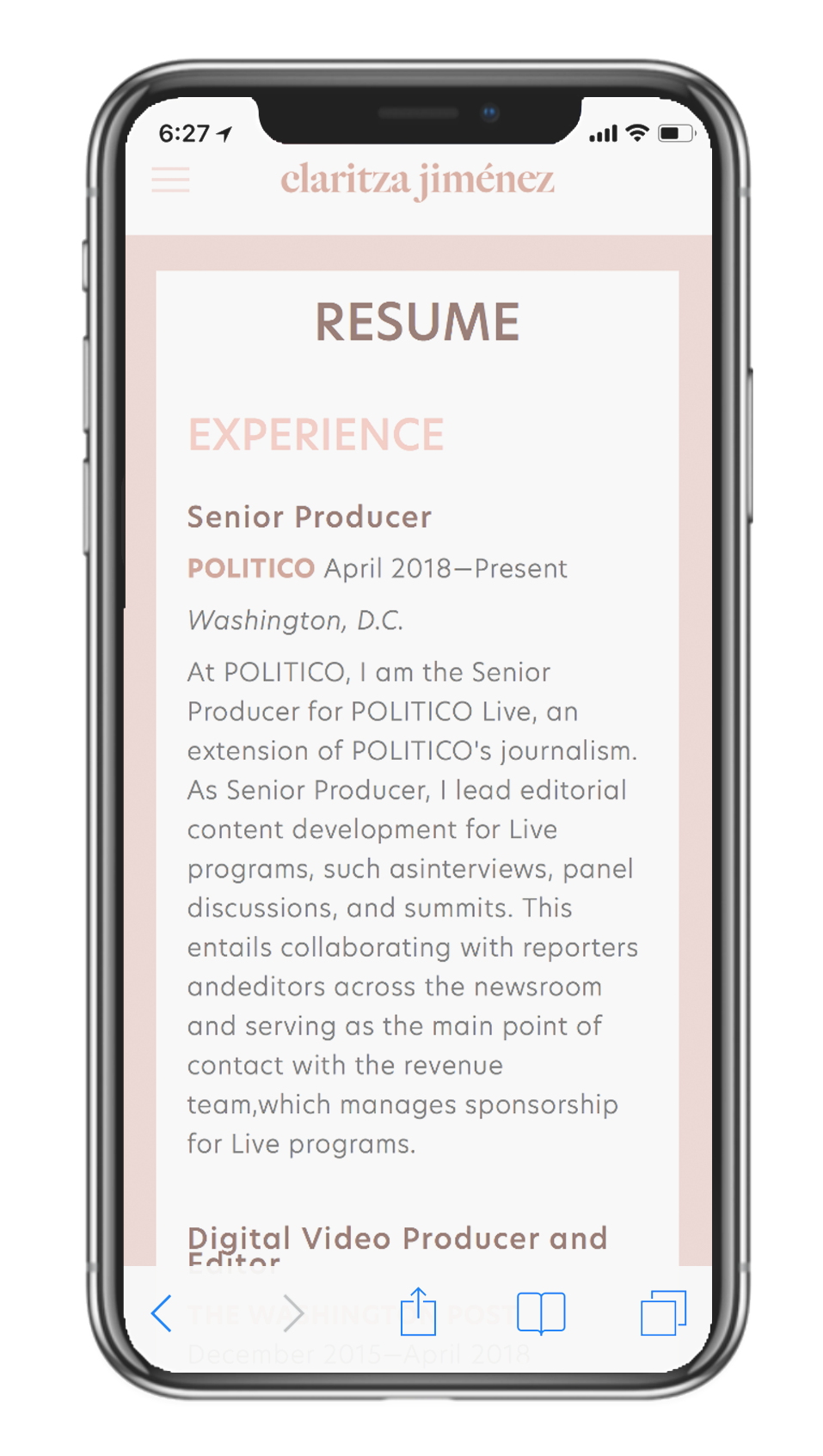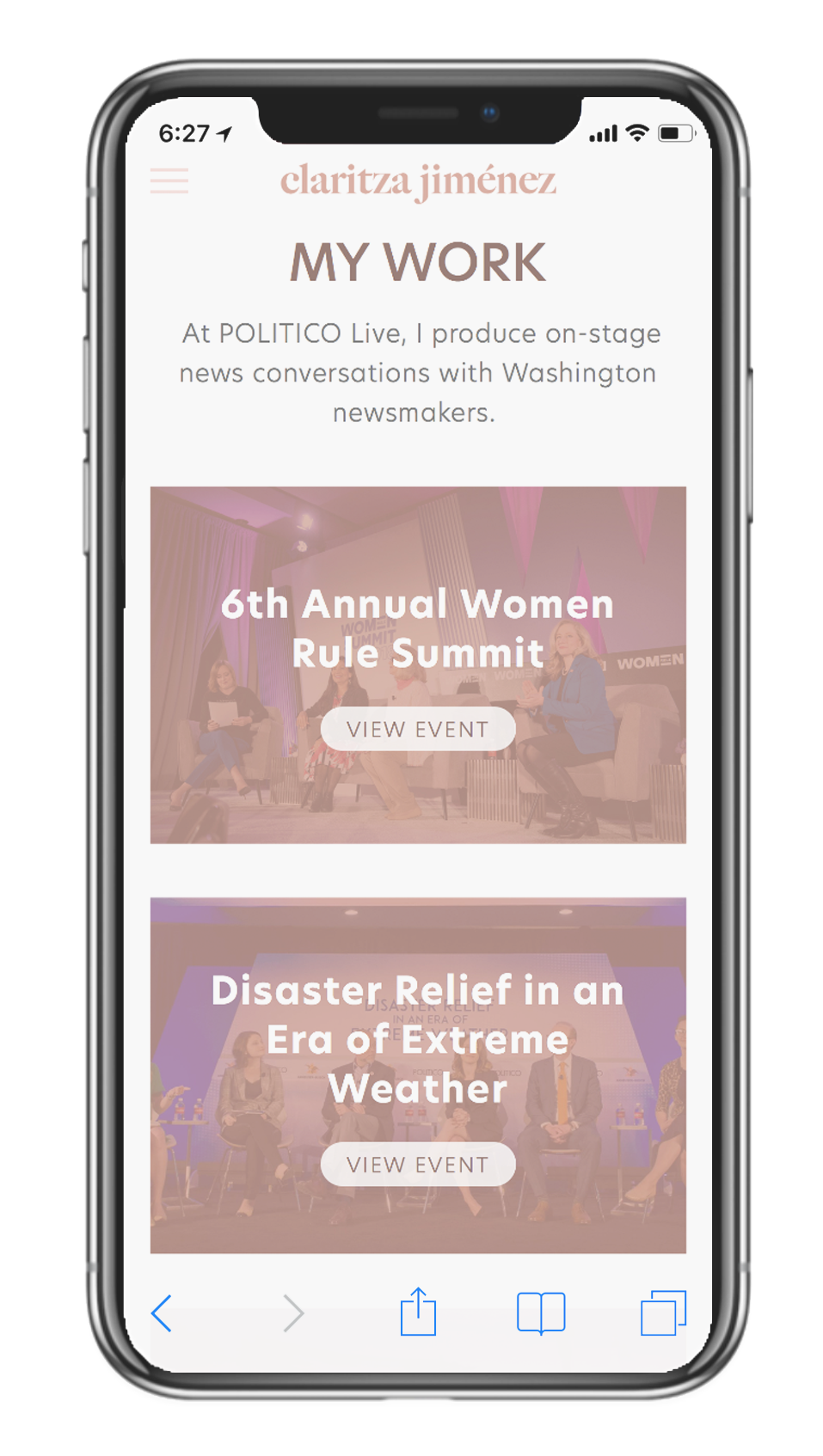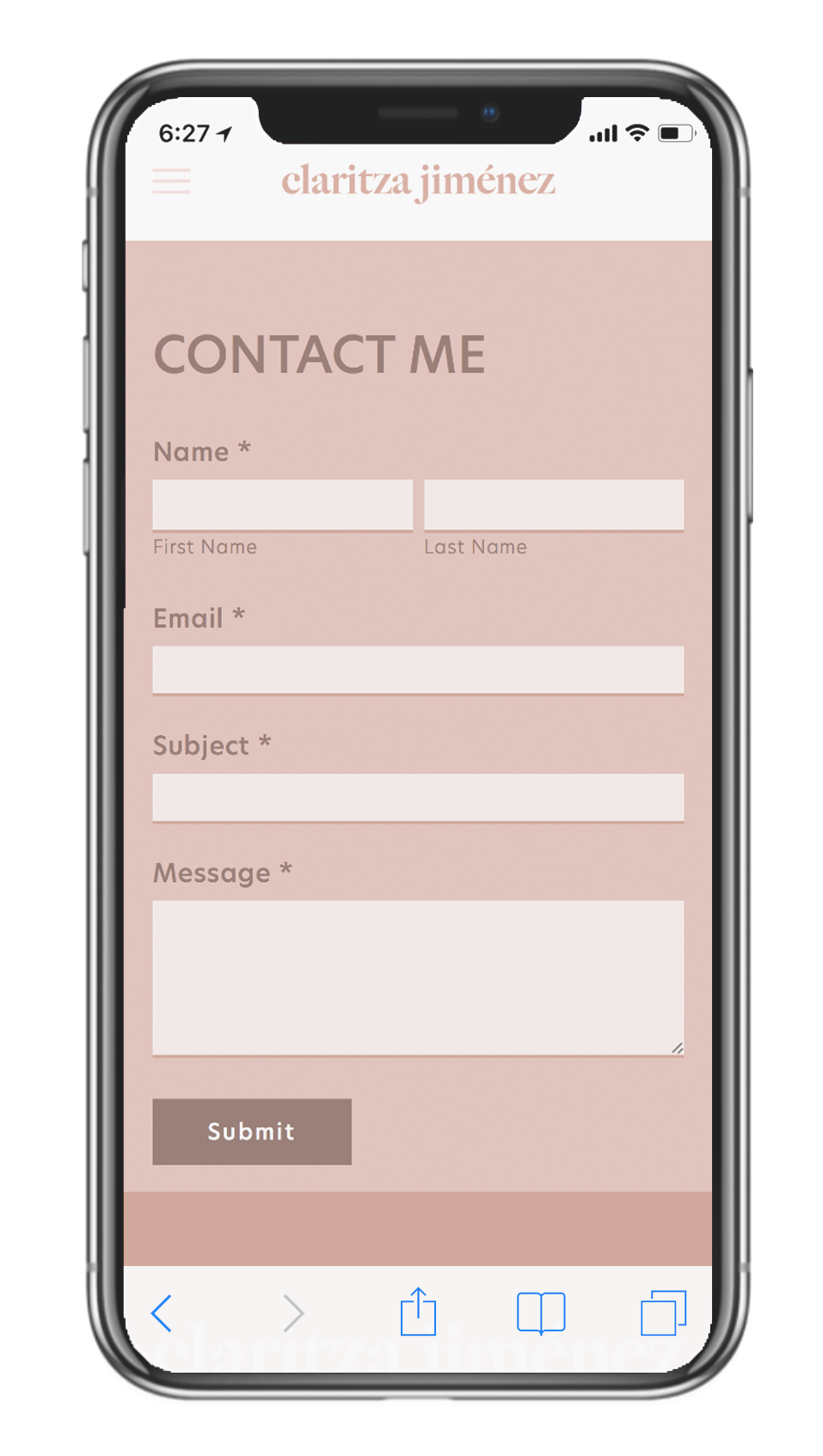 Based on our initial consultation, I knew that Claritza wanted several different pages each showcasing a different part of her professional presence. Including with the homepage, seven separate pages felt like too many and so I consolidated several of the sections together in grouped pages. This made the site navigation more simple and effective.
Also, on the "My Work" page, I didn't know how to best display the 
POLITICO Live
 events Claritza produced, which included multiple videos, photos, and text blocks. Collecting the most dynamic photo from each event, I added color overlays, title text, and buttons linking each image to its respective event page. I asked Claritza for her response, and was told "This looks amazing. My favorite part of the website!"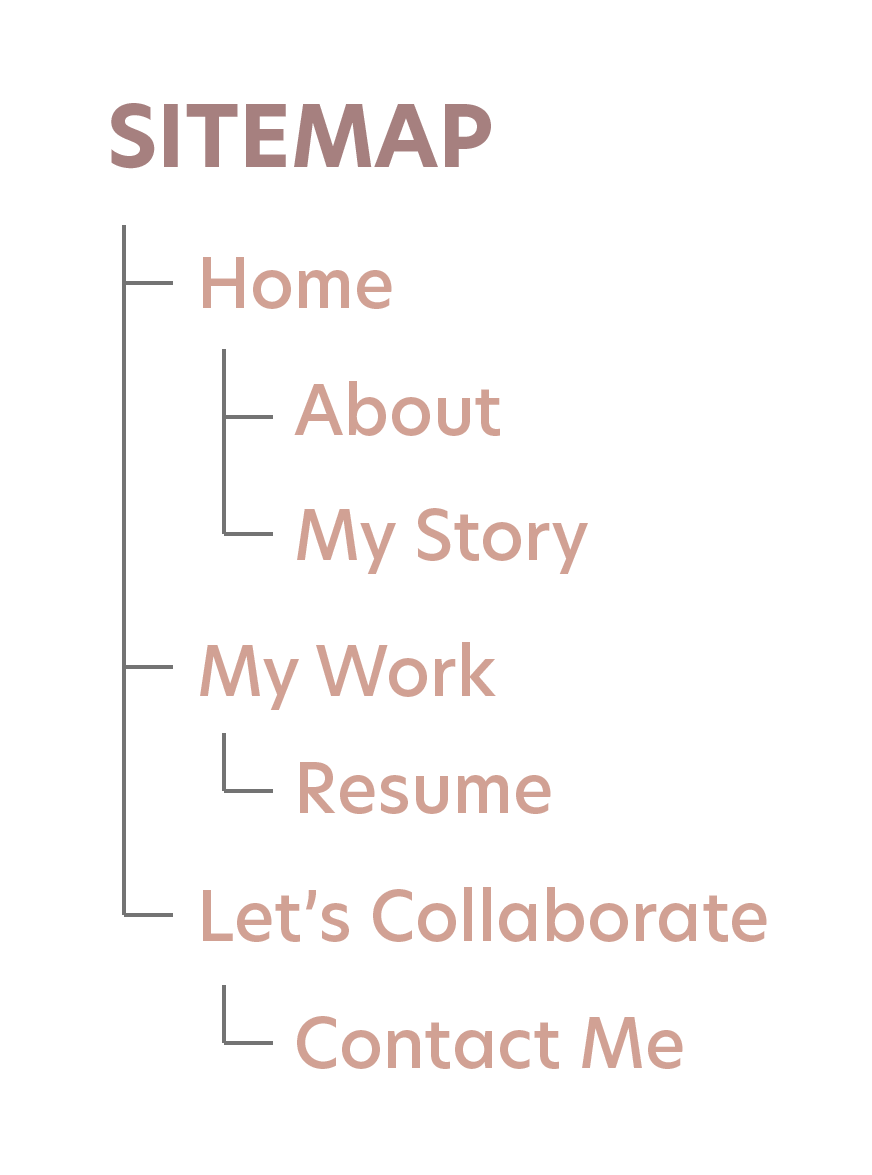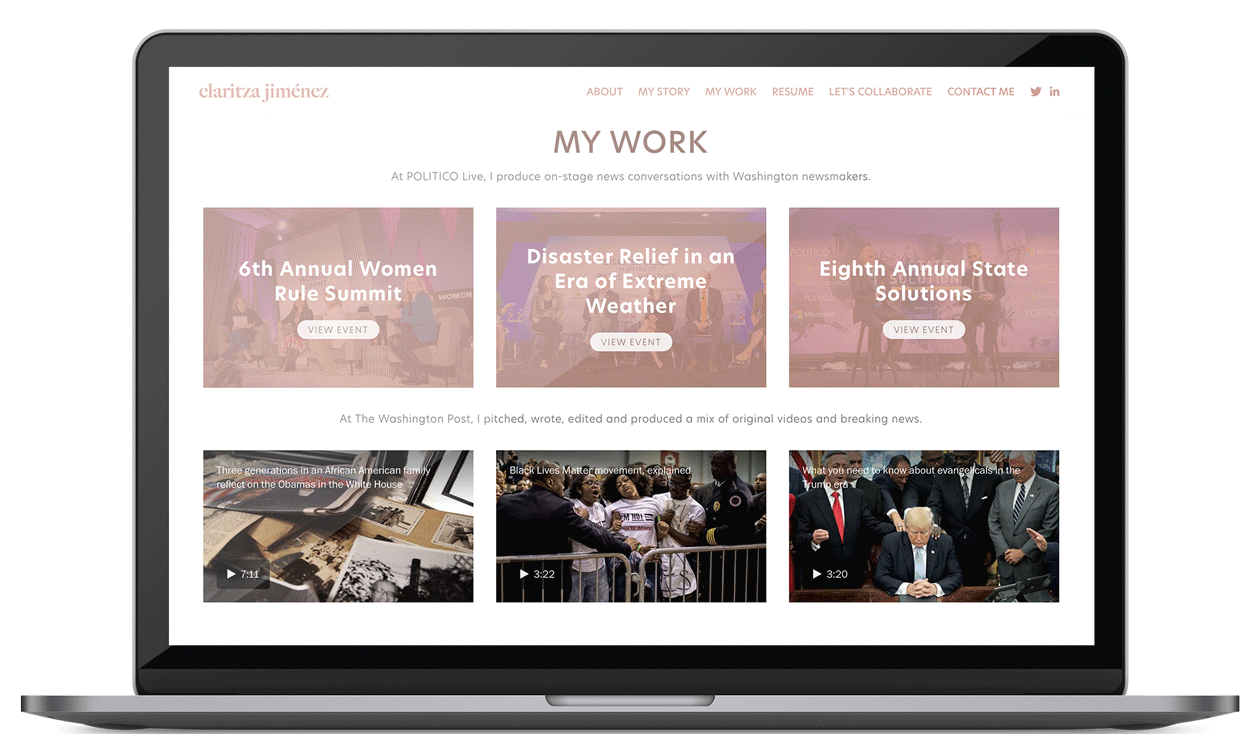 The final website met all of Claritza's goals, combining her vision in terms of both content organization and visual design. I emphasized Claritza's professional but personal brand through all elements of the design's identity, including colors, typefaces, and images.
Through mutual collaboration, we were both met with a final product that communicated all of the keywords shared during our first consultation: minimalistic, modern, soft, feminine—and most importantly—professional. The site now possesses a stronger presence than its predecessor and will serve as a digital representation of the expert journalist and producer that is Claritza Jiménez.