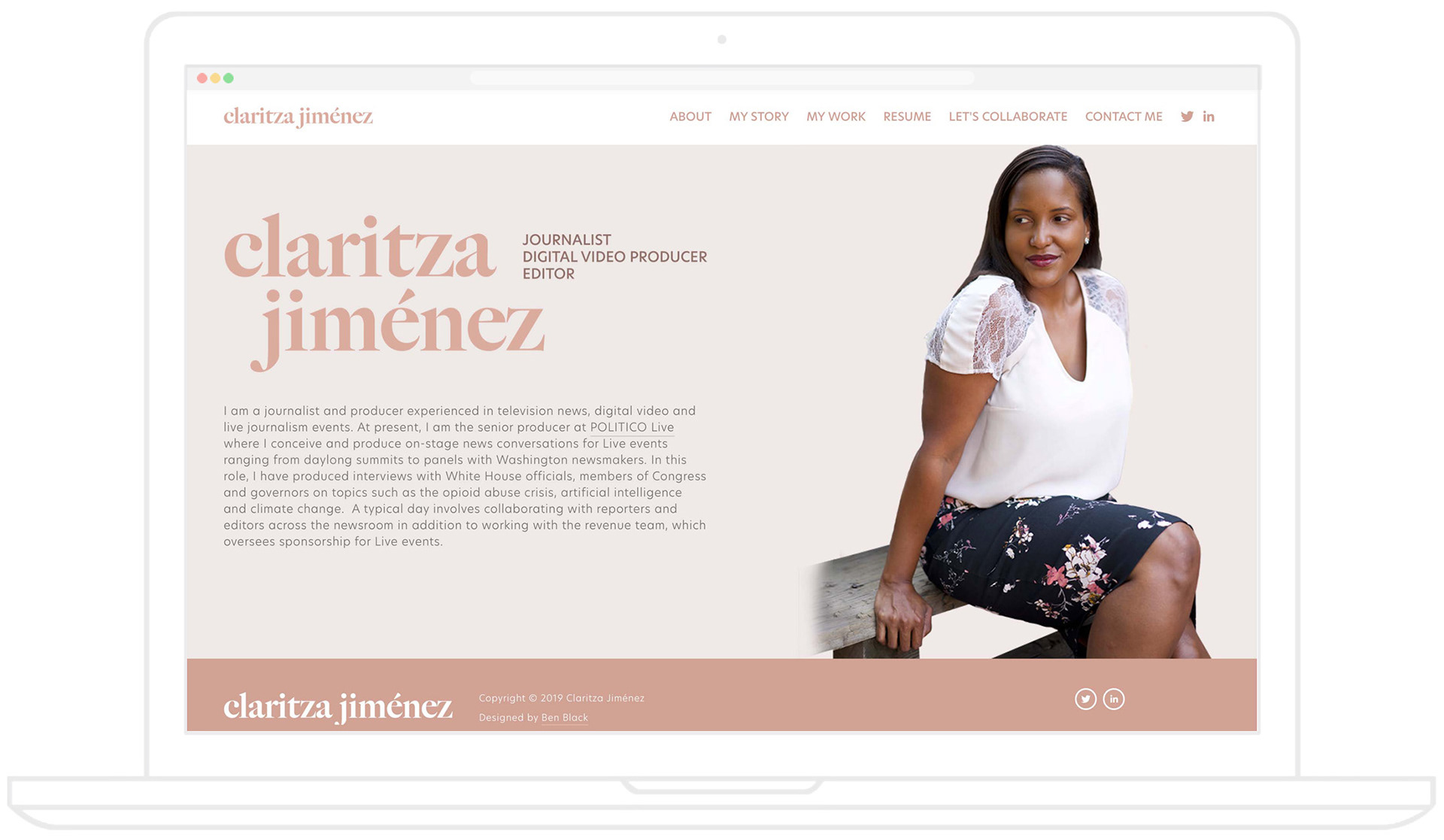 Claritza Jiménez
is the senior producer at POLITICO Live, producing on-stage news conversations with Washington newsmakers.
My Role
Web Design
Visual Identity Design
Tools
Squarespace / HTML + CSS


With former positions at The Washington Post and the Associated Press,
Claritza needed an updated site that represented both her professionalism and personality
Keywords
Professional
Modern
Minimalist
Personal
Feminine

Within the first two months of launch, the new site received: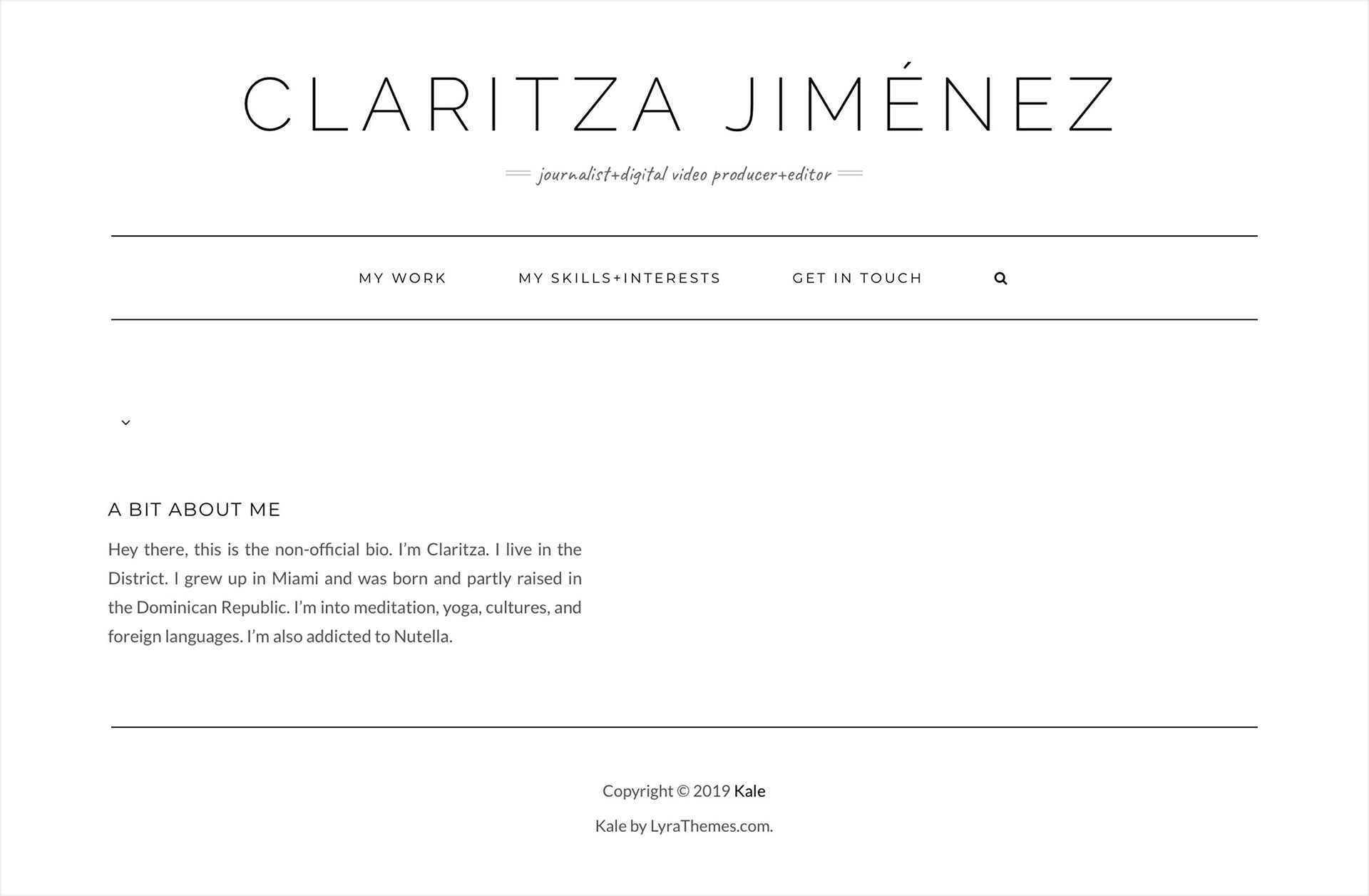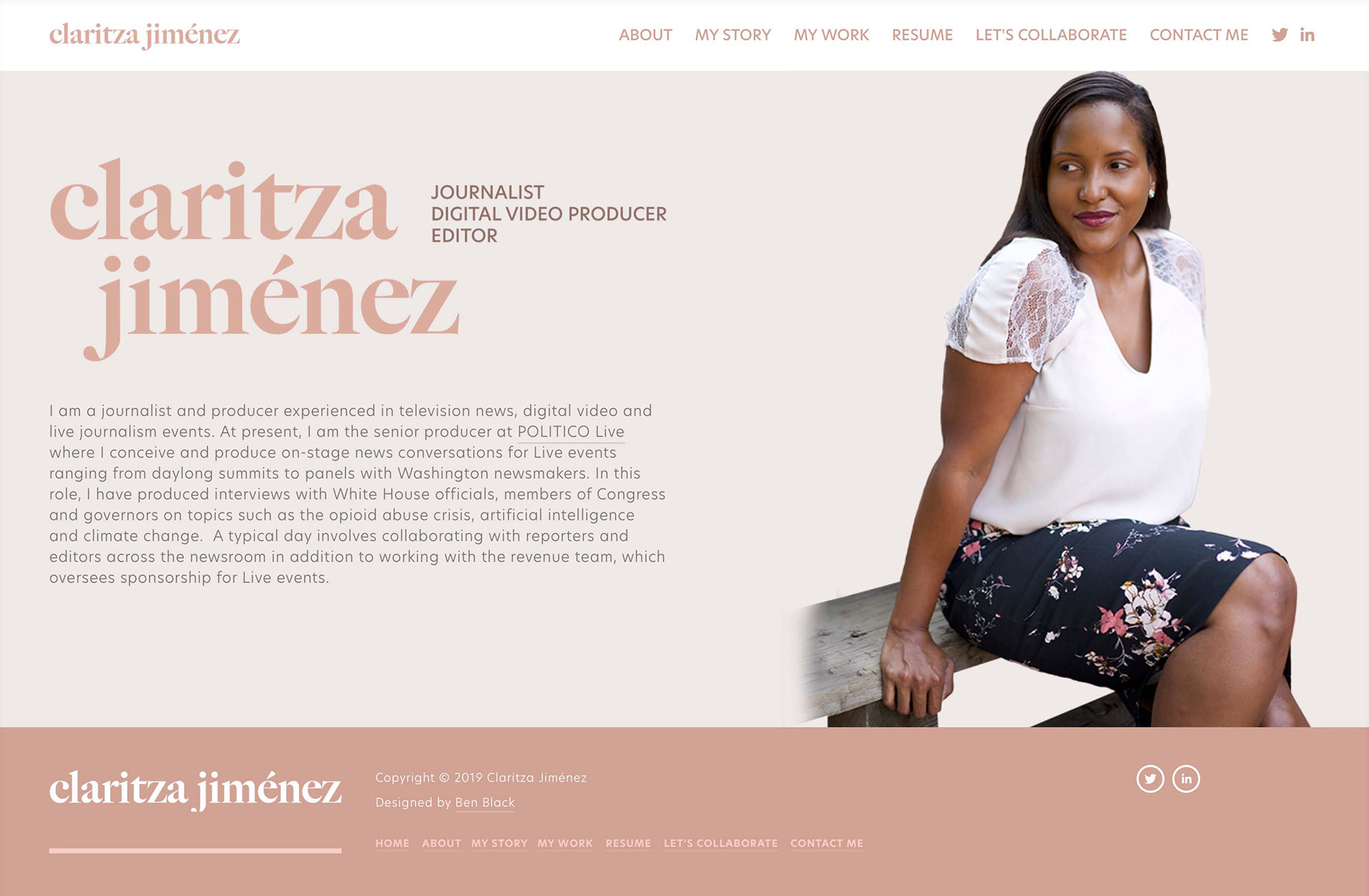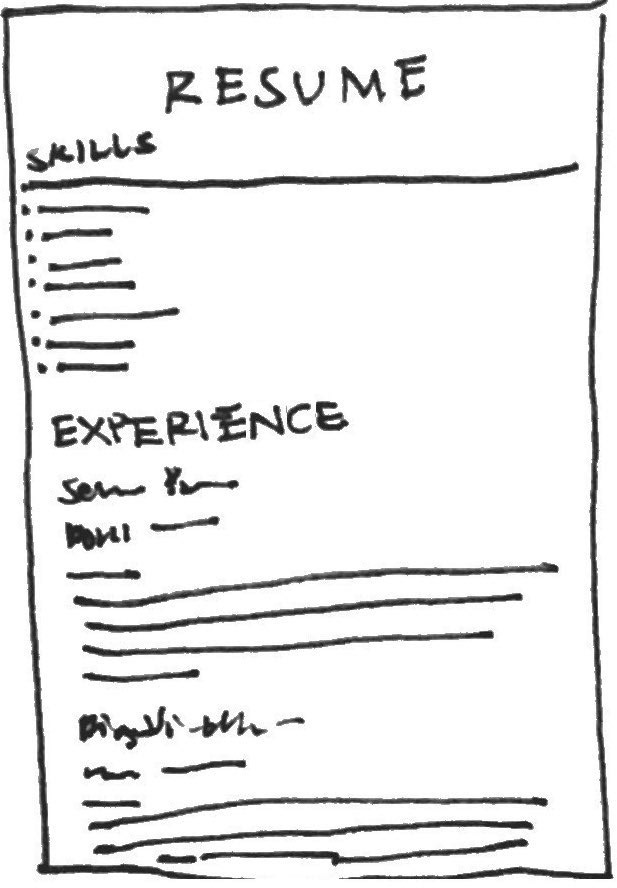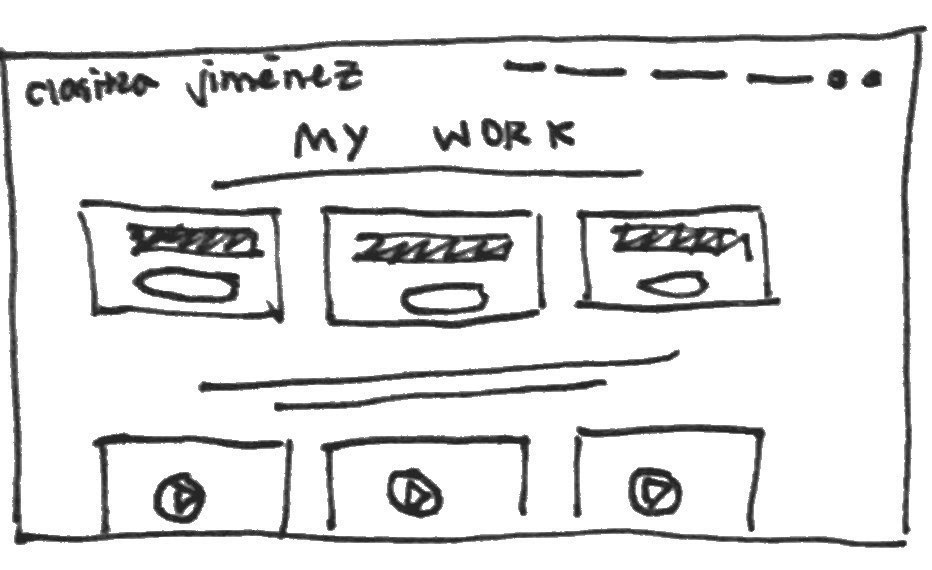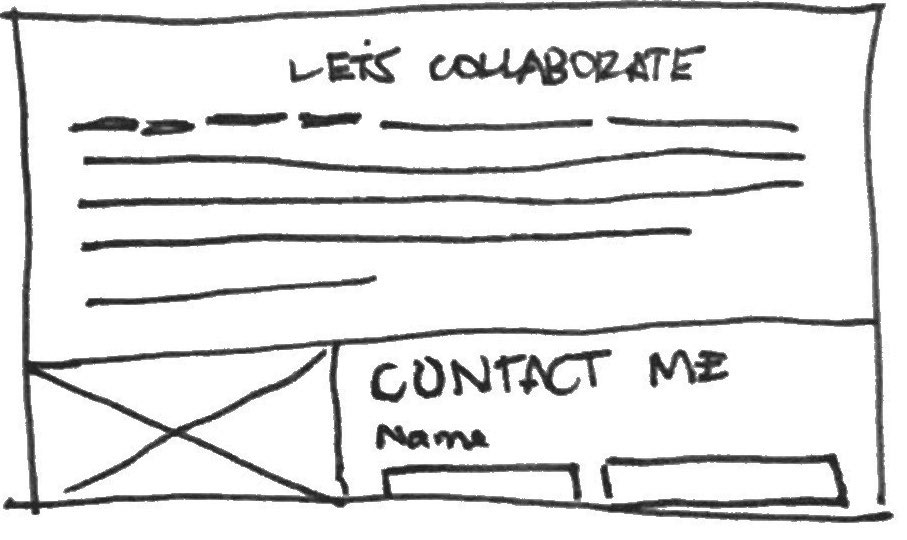 ​​​​​​​For the new site, one of Claritza's most important goals was to establish a stronger executive presence and visual identity, with the site feeling professional and modern but still soft, feminine, and personal. I conveyed this through a color palette of subdued pinks, grays, and beiges, with Hero New Light as the main typeface.


Structure
Based on our initial consultation, I knew that Claritza wanted several different pages each showcasing a different part of her professional presence. Seven separate pages was too many and so I consolidated several of the sections together in grouped pages. This made the site navigation simpler and more effective.
Visual Design
While I used Squarespace as the main CMS, I added custom HTML to reorder certain elements when viewed on mobile to ensure responsiveness. Custom CSS was used to fully customize text styles, hierarchy, and color scheme. 
On the "My Work" page, to best display the POLITICO Live events Claritza produced, which included multiple videos, photos, and text blocks. Collecting the most dynamic photo from each event, I added color overlays, title text, and buttons linking each image to its respective event page.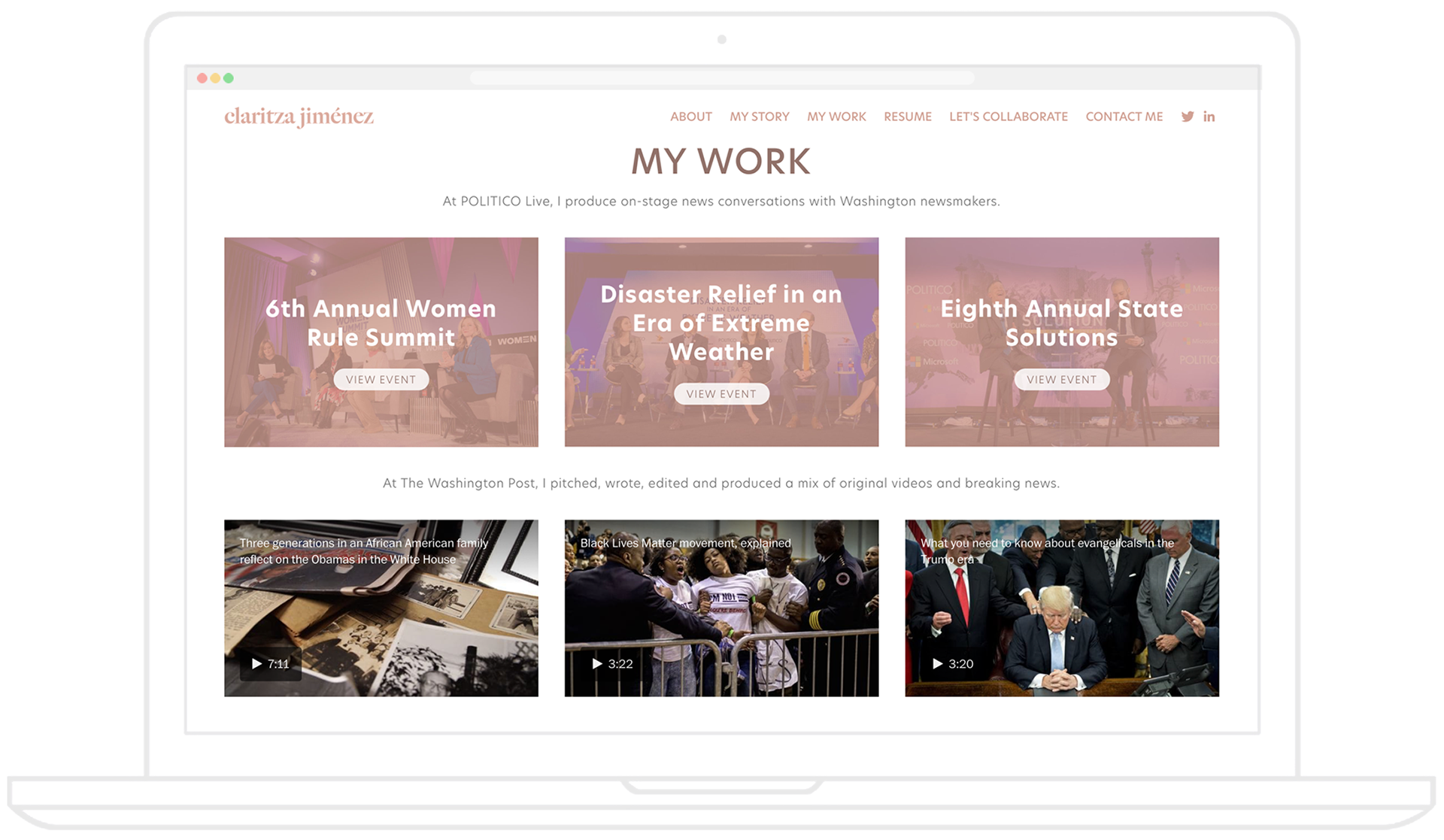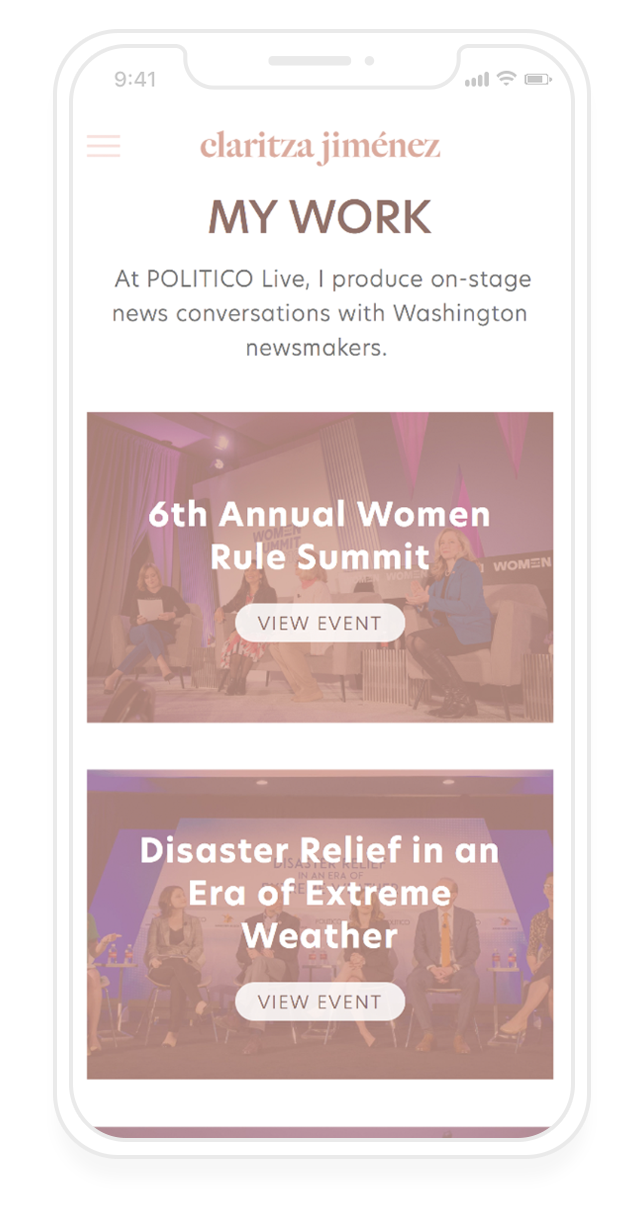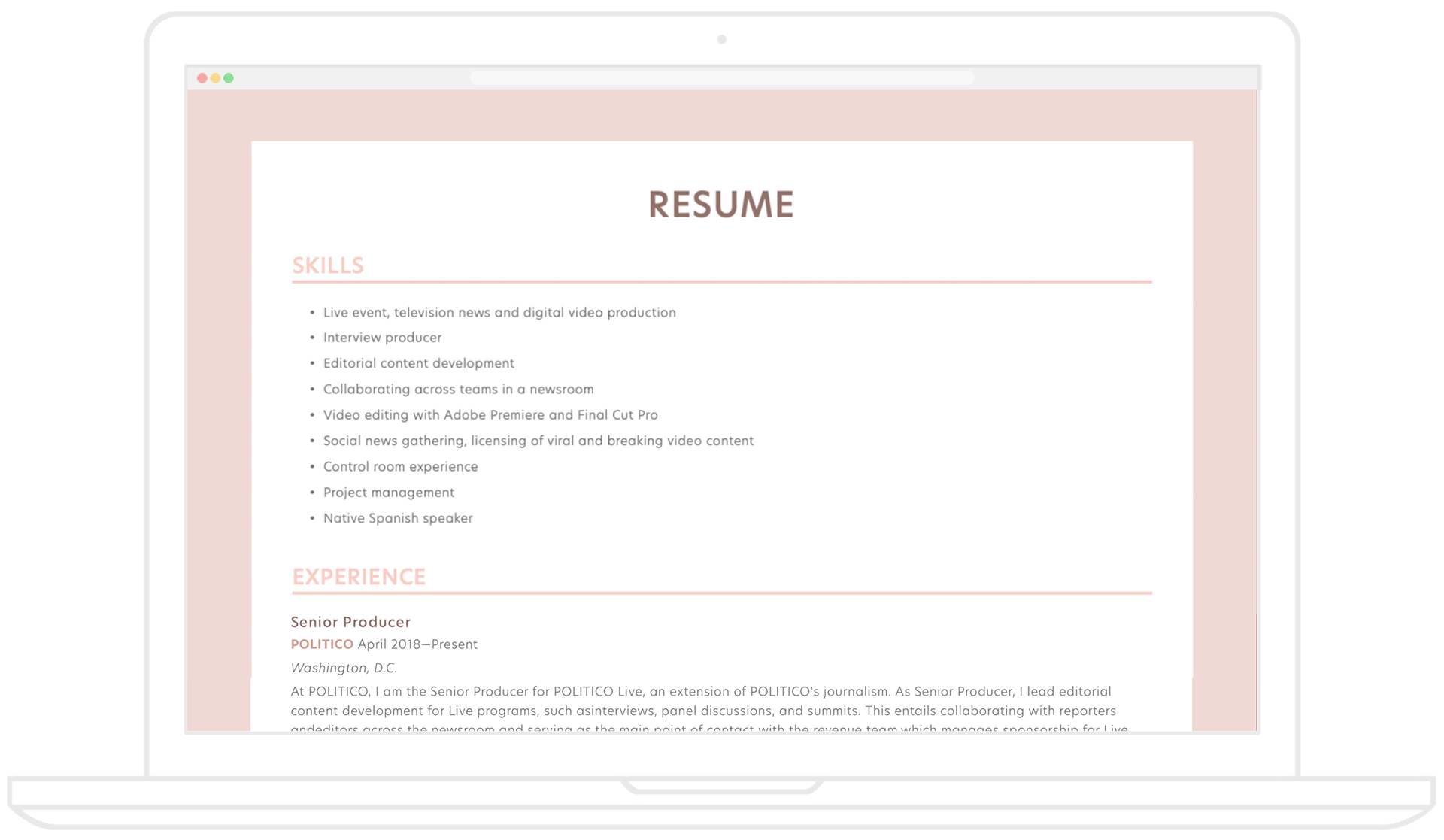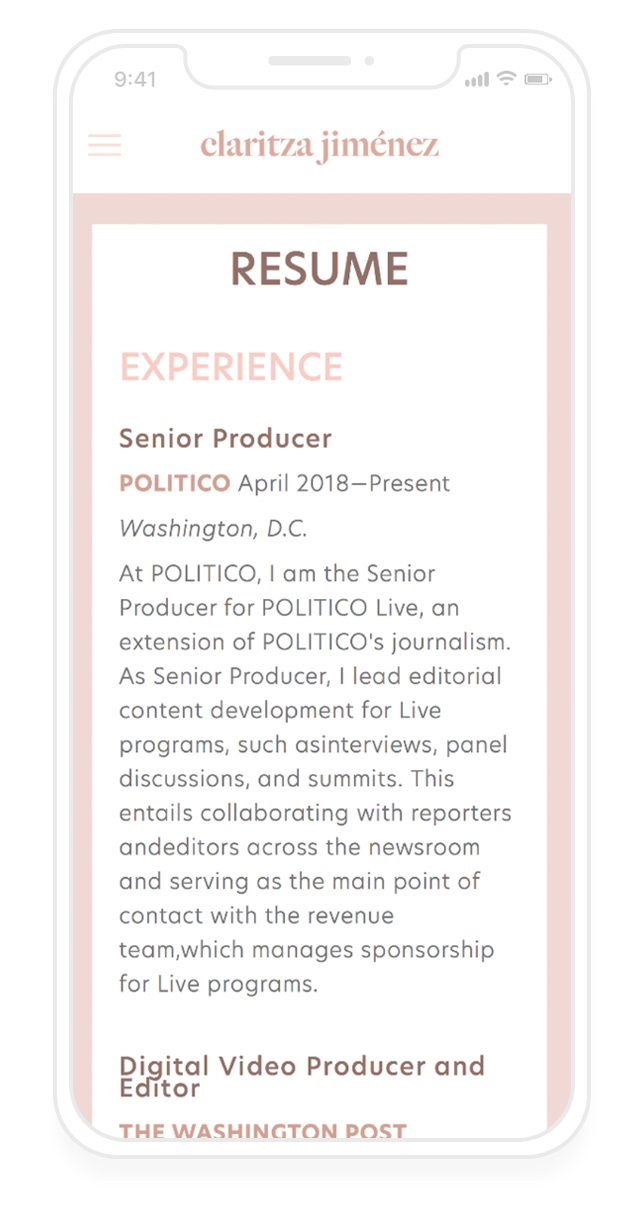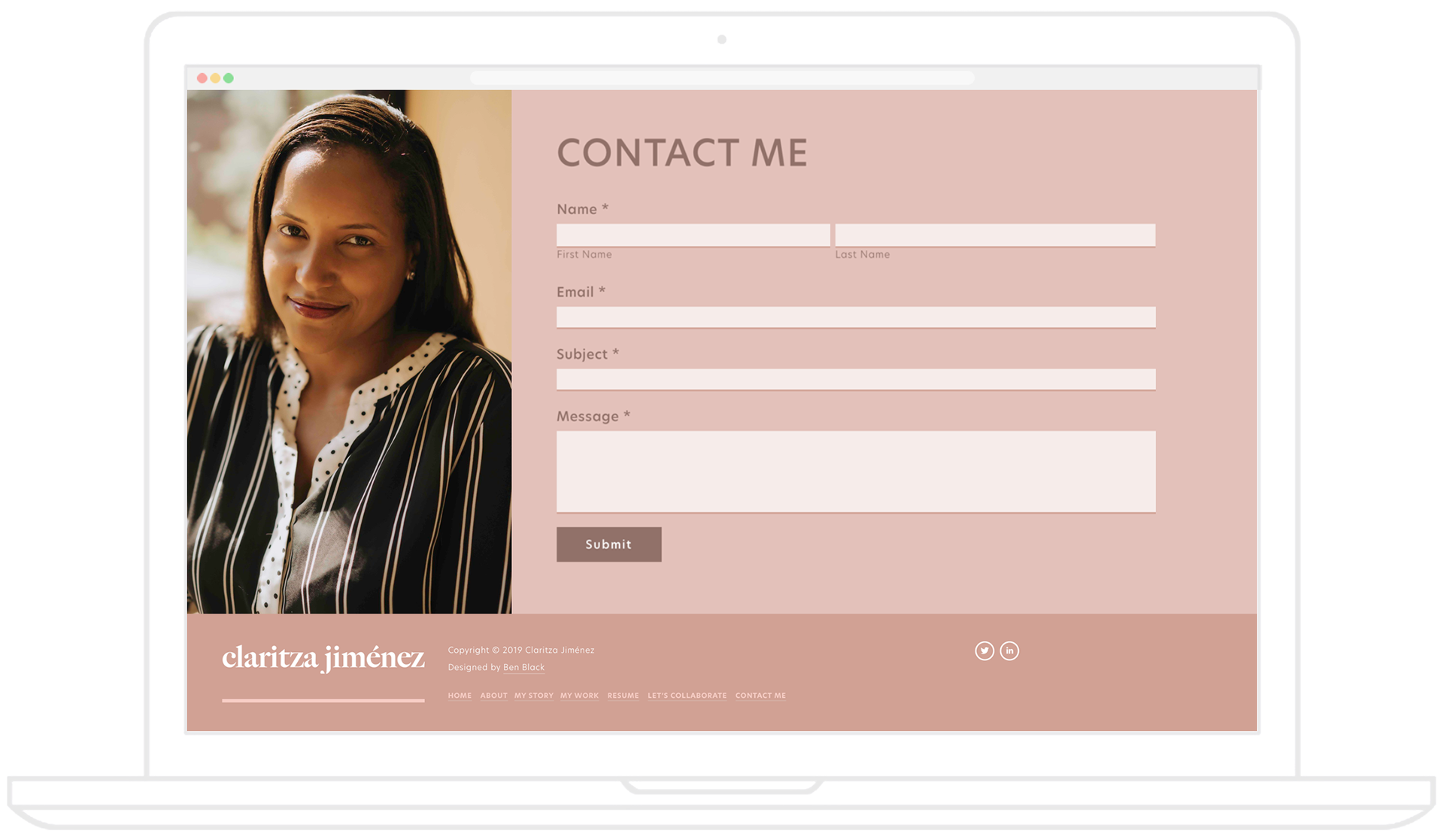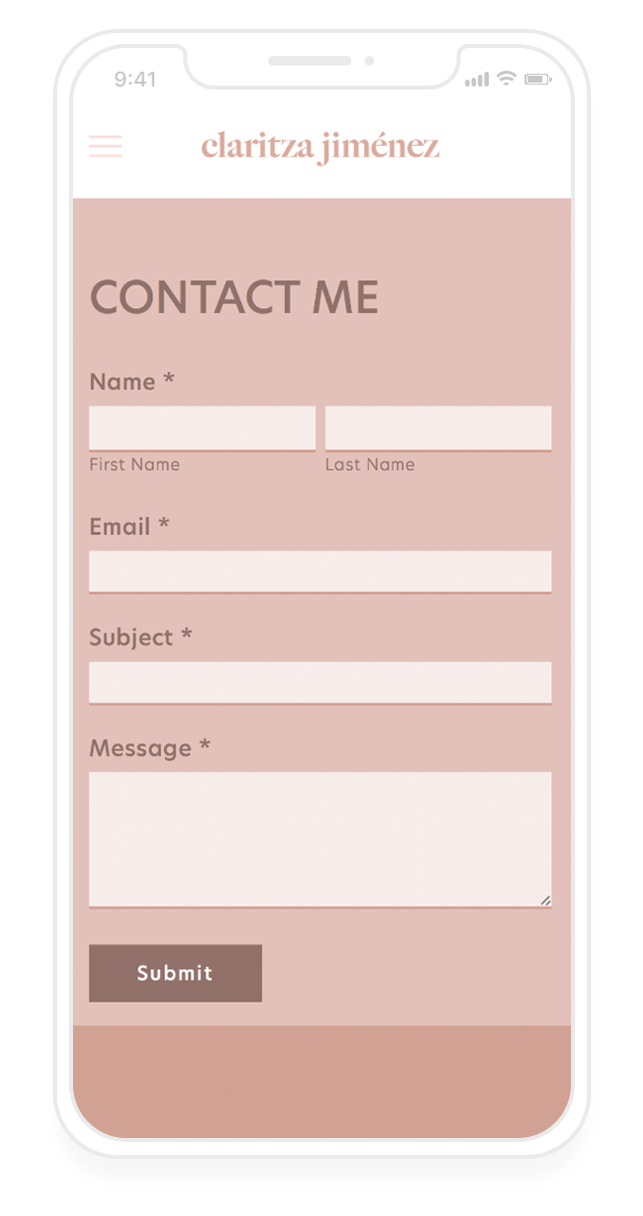 The final website met all of Claritza's goals, combining her vision in terms of both content organization and visual design. I emphasized Claritza's professional but personal brand through all elements of the design's identity, including colors, typefaces, and images.
Through mutual collaboration, we were both met with a final product that communicated all of the keywords shared during our first consultation: minimalistic, modern, soft, feminine—and most importantly—professional. The site now possesses a stronger presence than its predecessor and will serve as a digital representation of Claritza.